The Marvel Cinematic Universe has lore so rich that even second-string characters have fanbases that range into the hundreds of thousands. Some of the more iconic Marvel villains have made it to the MCU in epic showdowns with heroes, which left audiences wanting to see even more of them.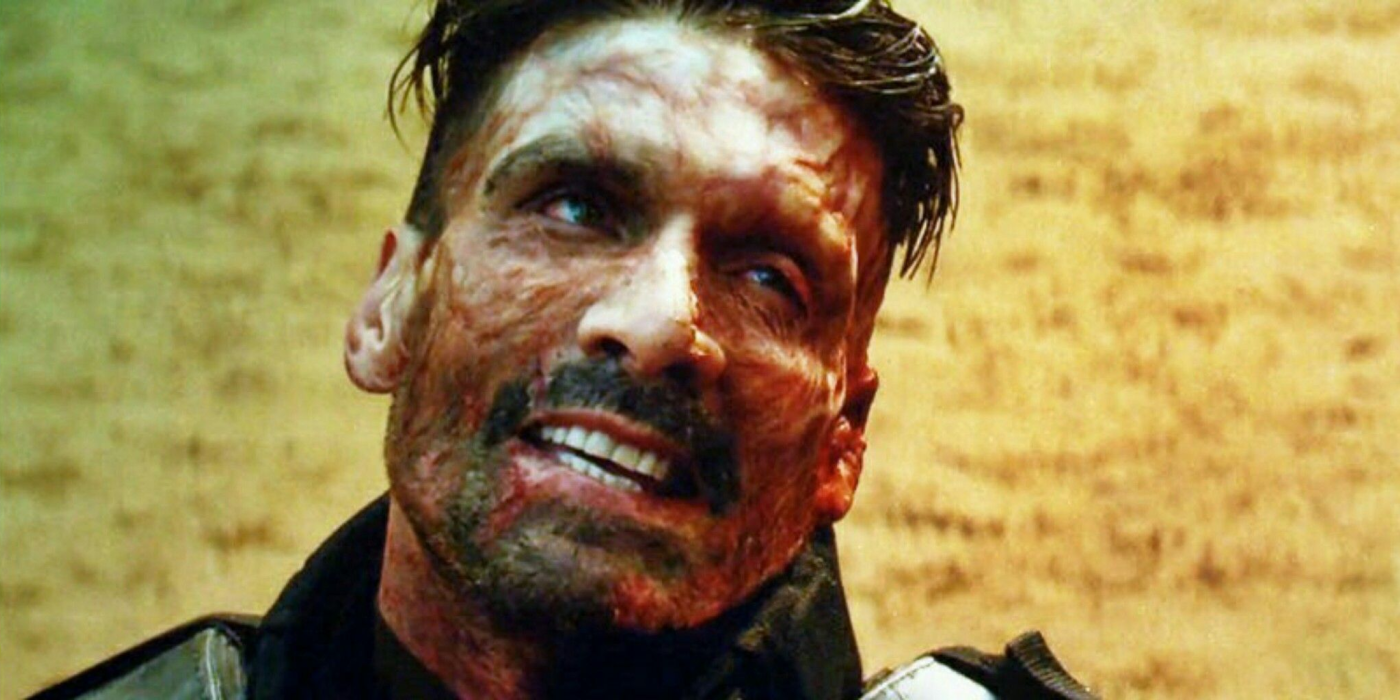 Know More: Chris Evans' Co-Star From Captain America: The Winter Soldier Calls Himself "an a**hole" For Turning Down a Role in Avengers: Endgame
Captain America has had a few such iconic villains of his own that he has come up against in the MCU. Red Skull, leader of the terrorist outfit Hydra, will always be a memorable one. Another villain Steve Rogers came up against repeatedly was Brock Rumlow, who later assumed the moniker of Crossbones.
Frank Grillo feels his character was underutilized by MCU, moves to DCU
Crossbones was played by Hollywood star Frank Grillo in the MCU. The character was killed off in Captain America: Civil War (2016) and Grillo wasn't very pleased with the way the studio dealt with the end of the villain. Grillo told ComicBook.com,
"They never told a story [about Crossbones]. The mythology of the MCU and just what Marvel has in its pool of characters, it's so deep. Crossbones was there for a minute, but he was supposed to be there longer, then they went the direction they did,"
Grillo recently attended the red-carpet premiere of Shazam! Fury of the Gods (2023) with Ron Perlman, fueling speculation that the MCU actor was now moving to the DCU.
Know More: Marvel Star Frank Grillo Jumping Ship to James Gunn's DCU as Rick Flag Sr in Upcoming Creature Commandos Animated Series?
In fact, Grillo went on to confirm he was joining the DCU under its new co-CEOs, James Gunn and Peter Safran, as a direct result of how Marvel treated his character.
"I think Crossbones serves a purpose, but I think the interesting thing is that if you see how many people around the world have responded to Crossbones, and again, he's on the screen for a very f*cking short amount of time, I think there's more there. I think there was more meat on the bone. I was disappointed, which is why I went over to DC."
Grillo and Perlman are likely to star in DC's animated series Creature Commandos, which doesn't have a release date yet.
Rumlow to Crossbones: one of the MCU's most iconic villains
Frank Grillo portrayed the role of Brock Rumlow to perfection. Rumlow attained notoriety within the MCU when it was revealed that the S.H.I.E.L.D. agent was actually double-crossing the spy outfit by working undercover for Hydra. Having engaged in a fight with Captain America and the Falcon, Rumlow is left grievously injured. Recovering, he abandons Hydra and takes on the moniker of Crossbones, a lone wolf terrorist committed to destroying Steve Rogers.
Know More: "I've got one more left": The Purge 6 is Happening With Marvel Star Frank Grillo Returning as Leo Barnes
Rumlow's training with Hydra and S.H.I.E.L.D. made him a super-assassin trained in all manner of martial arts and street fighting techniques, making him a somewhat able match for the super soldier Rogers. Crossbones went up against the Avengers in Nigeria and was defeated, but triggered a suicide vest in front of Rogers. Wanda Maximoff prevented the blast from affecting Captain America, even as Crossbones perished, and set into action a chain of events that would eventually lead to the formation of the Sokovia Accords.
Source: ComicBook