When it came to being one of the most important members of the Avengers, Hawkeye was one of the original six members of the superhero team, and Jeremy Renner played the part of the archer to near perfection in the MCU for years to come. With his first appearance as the SHIELD agent back in 2012's The Avengers, he proved once and for all that someone doesn't need superpowers to protect, all they need is determination and willpower to fight any adversity.
But recently, the actor met with a horrible automobile accident that needed him to be put in an ICU and be operated on while he was in a critical state. The aftermath of the accident revealed a shocking development regarding his health, which is the possibility that he may never be able to walk again in the future according to reports by Radar Online.
Jeremy Renner's Friends Are Worried He May Never Walk Again
The accident happened during the time of New Year when Jeremy Renner was at his residence in Tahoe and was spending time with family, having a joyride in his vehicle. One of his friends vehicle was stuck in the snow, and to remove it, Renner brought the Sno-Cat, which is a snow-removing vehicle that weighs almost 14.5 thousand pounds. After he was successful in removing the vehicle from the snow, he got out to inspect, when suddenly the Sno-Cat started to roll in the snow and ran over him as he was trying to get into its driver's seat to stop it.
You may also like: Jeremy Renner Has Suffered Such Extensive Blunt Chest Trauma, Bone Fractures That His Survival is Being Called a 'Miracle'
After this, paramedics were called and Renner was airlifted to the hospital, where he stayed unconscious in the ICU ward for several hours. But with god's grace, he was able to make it out of danger as he now stays awake, in a critical yet stable condition. Many of his friends were worried about his condition, and his fellow co-stars from his MCU days showed support and sent prayers to him for his speedy recovery.
From YouTubers to celebrities from Hollywood and beyond have come forward to show their love and support for the Hawkeye star as news reports say that although they could treat his severe blunt chest trauma, they could do little about his leg, which had been run over by the caterpillar tracks on his snow plow machine.
You may also like: Avengers Star Jeremy Renner Gets Massive Outpour of Fan Support on His Birthday: 'We know this isn't how you wanted to celebrate this day…'
Details On Jeremy Renner's Recovery After Snow Plow Accident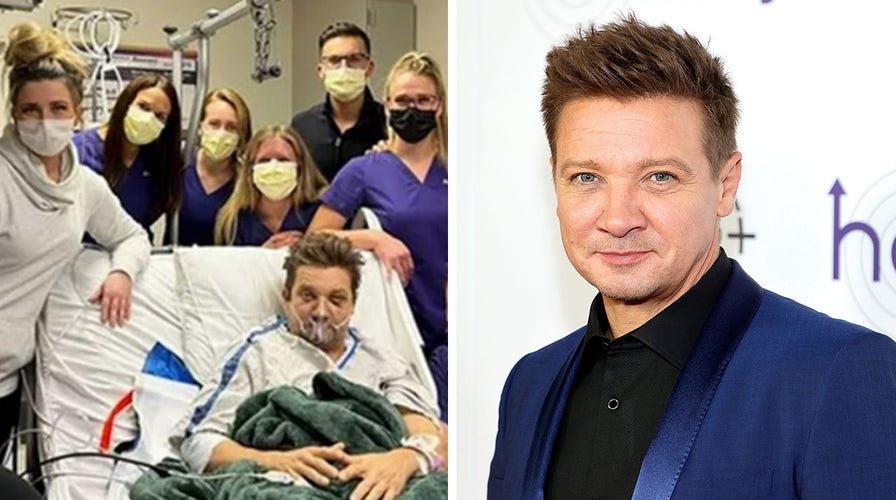 After the initial shock of his condition in the ICU, family members and fans are relieved that the actor has become stable. But faced with the fact that the snow plow decimated and severely shattered his leg bones, lead doctors have come to the logical conclusion that he might need to get his leg amputated if it goes beyond repair according to reports by Radar Online.  People are thankful for the fact that he is conscious and still breathing, while they also hope the doctors can recover his leg.
Our prayers are with Jeremy Renner and his family.
You may also like: 'Even a 4000 pound snowplow can't take away his sense of humor': Jeremy Renner in High Spirits, Shares Encouraging Update From ICU Post Deadly Accident
Source:  Tyrone Magnus