"Avengers… Assemble!
When the movie finally made its way into the theater's last summer, Marvel's epic superhero crossover flick, Avengers: Endgame, was the climax of a decade-long adventure of the cinematic storytelling.
The movie became a blockbuster success for both the Disney and Marvel Studios, bringing a fortune up-to $3 billion worldwide through its ticket sales.
These jaw-dropping box-office returns made Endgame one of the highest-earning film of all time. This success was only because of some seriously hard work that was put in to make this movie.
No, we aren't just talking about Kevin Feige's delicate juggling act to keep all the various balls of the MCU up in the air.
Instead, we are talking about the actual making of Endgame.
Making the movie was in itself a mammoth undertaking that began with a startling skilled screenplay.
Then was reinforced by the Russo Brothers' strong direction and got concluded with some unforgettable performances by the A-list cast.
All of these elements were held together along with a stunning crew of visual effects, who were the unsung heroes of the mass production.
Kevin and his team members did a great job in creating the movie to reach heights, and thus there isn't any doubt as to why the film became a huge success.
So, our fans see what all went in, making this movie come live on the big screen.
We, the FandomWire, have compiled a plethora of images that show how much work has been put in to make Endgame one of the highest-grossing movies of all time. Isn't this interesting… Let's pop into it! Shall we?
#1 It took a lot of work for Captain America to fight himself in Avengers: Endgame: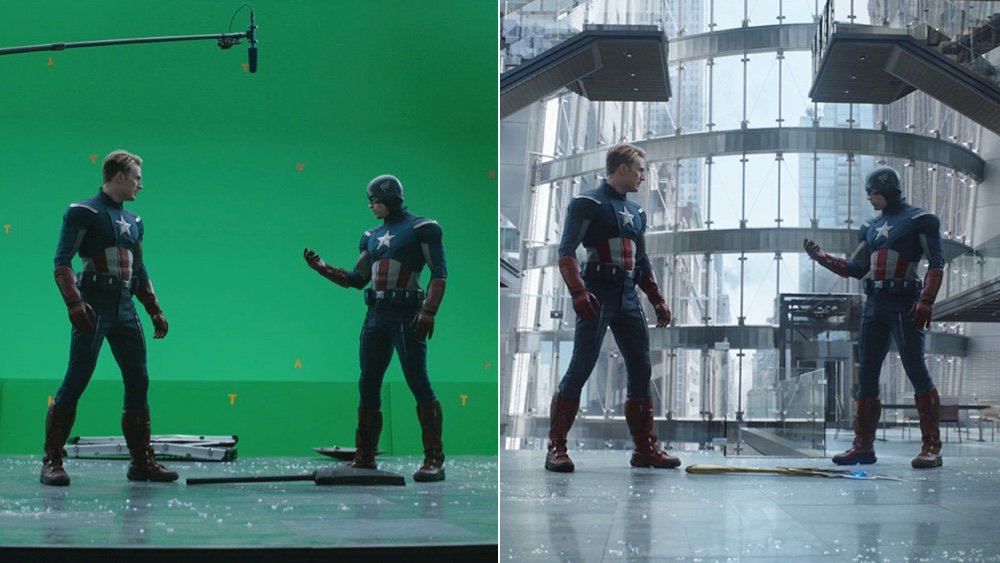 #2 The Russos had a very specific look in mind for Captain Marvel in Avengers: Endgame: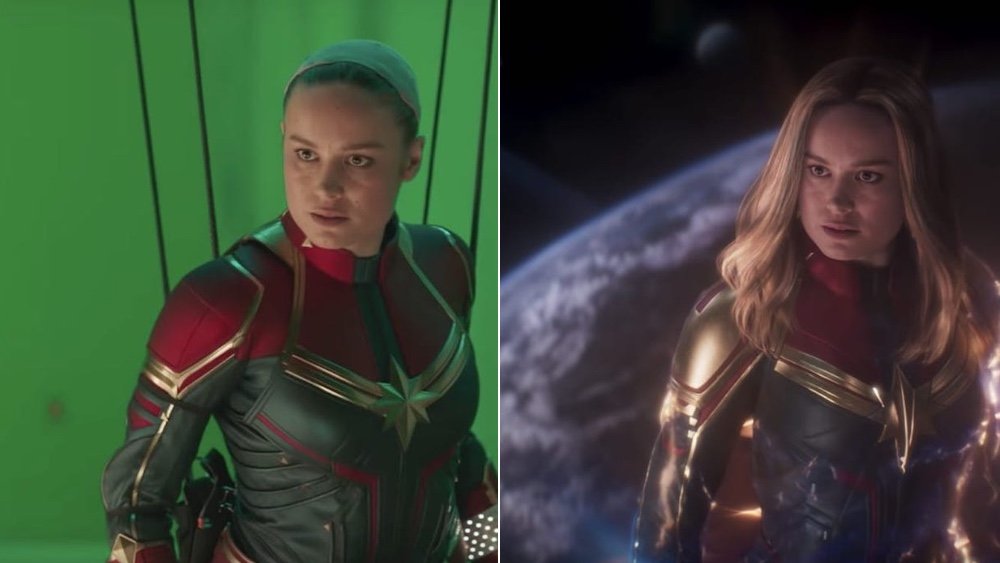 #3 That Drax & Korg team-up in Avengers: Endgame is even more fun without the effects:
#4 Valkyrie's winged pony in Avengers: Endgame is a lot less majestic sans effects: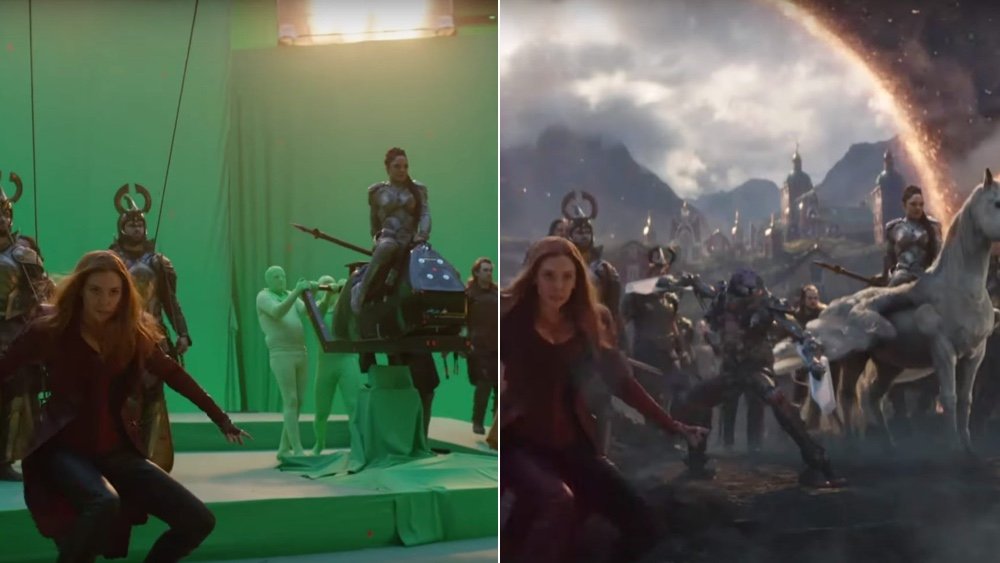 #5 Captain Marvel was just tangling with a guy in a Thanos suit in that fateful Avengers: Endgame confrontation:
#6 That epic charge into battle in Avengers: Endgame is far less epic without its digital veneer: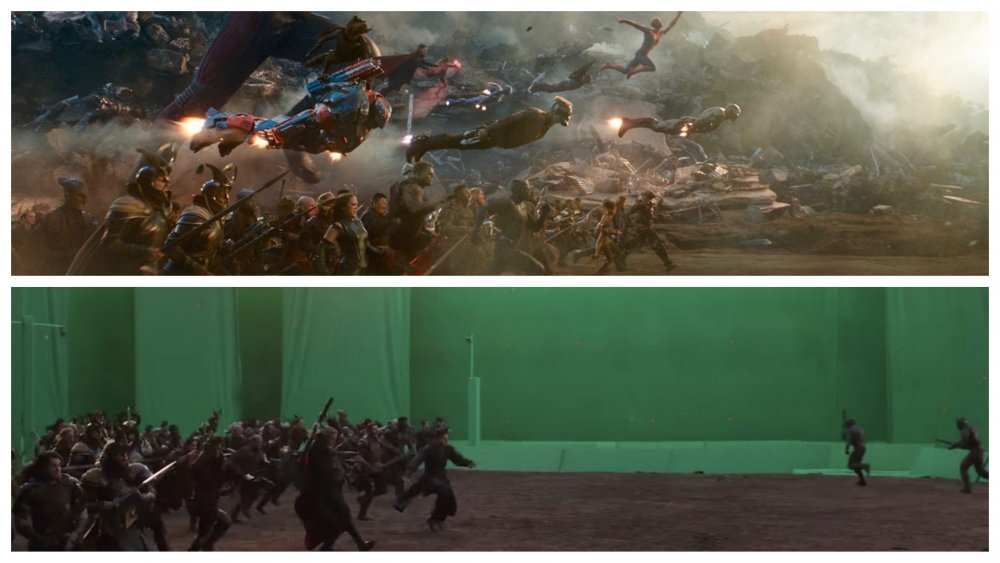 After seeing the whole movie, fans attested to the fact that Kevin and his team, along with the Russo Bros., provided fans with some stunning piece of work.
It was done while making sure that the movie's effects serve the purpose of the storyline and not vice versa.
Thus there were several reasons why Marvel is the Best.
Along with a universal fact that the Marvel Cinematic Universe is the best for movie making, it has to be adopted via a comic book.
Marvel has proved that it isn't a tough job to make quality movies that win the heart of fans worldwide and have an excellent command at the box office.
These  six special effects that proved it all.
Source: Looper