People Magazine announced the title of "Sexiest Man Alive" for 2022, a position that Paul Rudd held the previous year. This year, Chris Evans seems to have taken the crown. From his numerous successful roles like Captain America in the Marvel Cinematic Universe and as Ransom Drysdale in Knives Out, his latest movie, The Gray Man also proved to be a successful project in his roster.
However, what seems to be a celebration for Chris Evans fans, collecting and rejoicing such a title and declaration; is not the same for Henry Cavill fans. For them, the actor too deserves very much to gain this title as well.
Also Read: "One of my dreams come true will be happening": Jason Momoa Confirms More Epic Aquaman Stories Under James Gunn, Can Barely Keep Calm After Henry Cavill Returns
Chris Evans Becomes The Sexiest Man Alive For The Year 2022
People Magazine recently announced Chris Evans as the Sexiest Man Alive, a title that gets passed on every year from one iconic figure to another. He recently gave an interview with the magazine and even stated how his mother would be extremely proud of his newest achievement and would even enjoy bragging about it.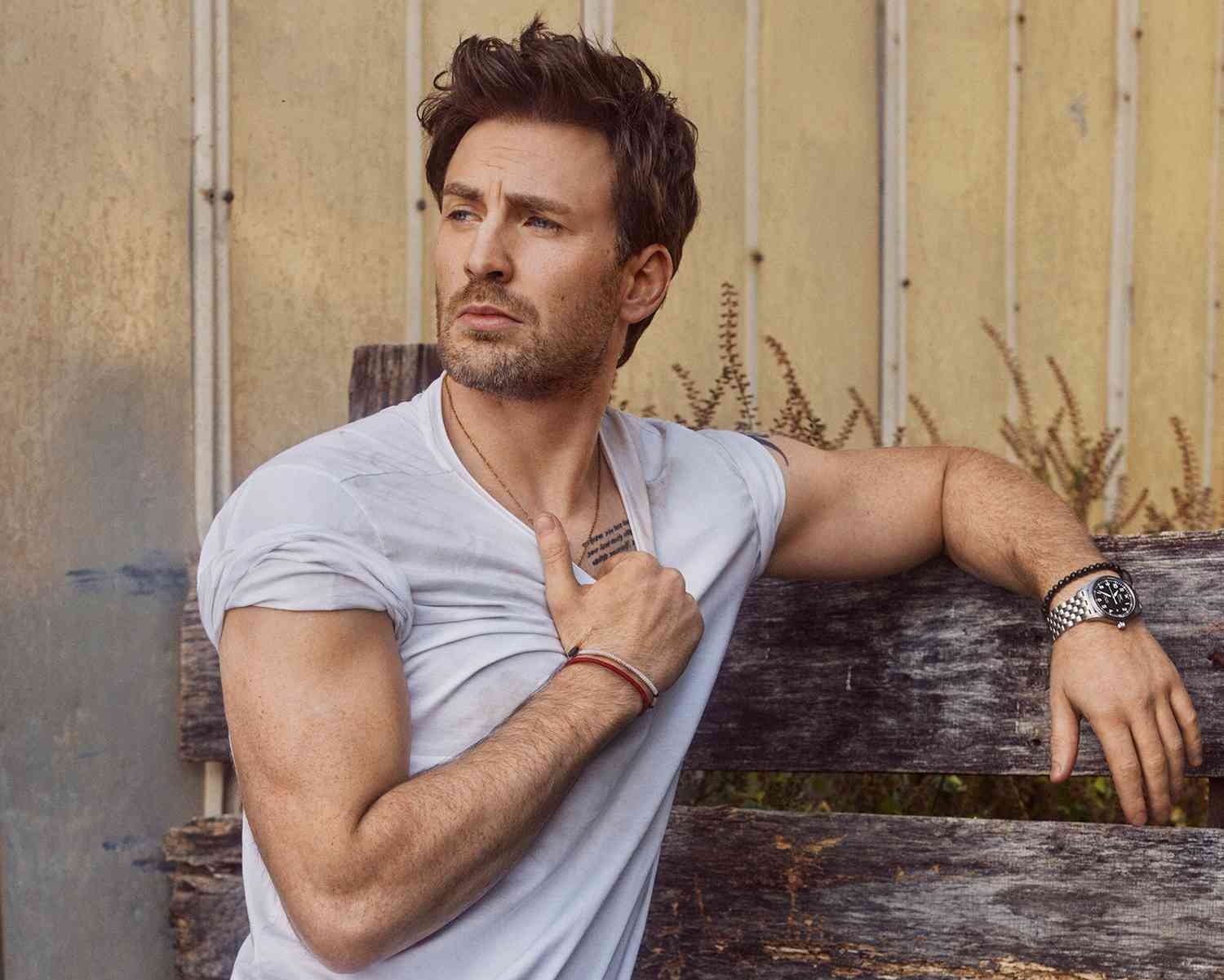 "This whole thing is tough to be interviewed about," he remarked. "It feels like a weird form of humble bragging."
The actor is known to be a ball of sunshine and someone who even other crew members love to hang out with, so it comes without saying that when asked about his new title, he felt it to be something his friends would surely pester him about. He also stated how he would be readying himself for all his friends and the teasing and bullying that he would be about to face.
Other celebrities who have held this title include Ryan Reynolds, Bradley Cooper, Hugh Jackman, Channing Tatum, Michael B. Jordan, and many more.
Also Read: 'It works on almost a subliminal level': Death of Superman Writer and DC Legend Dan Jurgens Says Henry Cavill is Superman Incarnate, Wants Him in More DCU Movies
Henry Cavill Fans Want To See Him Be Crowned As The Sexiest Man Alive
From a completely different angle, another actor who has been recognized a lot beyond his acting skills is Henry Cavill. Fans of the actor went on to social media and pointed out how somehow the Man of Steel actor is yet to claim this title although he is very well deserving of it. According to them, his physique and personality both are enough to bag him as the Sexiest Man Alive without a doubt.
i can confirm that henry cavill is the most handsome and the sexiest man alive. if you don't agree with me, your ass is lying obviously

— nindy🦋 (@aninisme) November 8, 2022
Henry Cavill hasn't been named sexiest man alive but Blake Shelton has??

— Chichi (@chibzyyyy) November 8, 2022
starting the campaign for henry cavill to be 2023s sexiest man alive

— bella 🌙 (@bmontalvoo) November 8, 2022
Henry Cavill … The real sexiest man alive. Just living, breathing art. pic.twitter.com/UvBctJRxfg

— Jesabel (@JesabelRaay) November 10, 2021
They also point out that he is perfectly fitting among the stars that too have already been appointed as the Sexiest Men of different years, choosing for him to also be one of them. From starting petitions and Twitter hashtags about making the actor the Sexiest Man Alive for the year 2023. Many even disagree with the current year's choice and state for Cavill to instead take over. Some remark that celebrities such as Blake Shelton could not have been picked over The Witcher star.
Also Read: "I don't think there was ever Plan B for him": Chris Evans Talks About Jeremy Strong Playing Captain America in MCU, Says He's Happy Succession Star Found Stardom After Giving Up Hope on Hollywood
Source: Twitter