Sometimes the fanbase becomes its own worst enemy. Nothing could be truer for Star Wars. Gina Carano, who played Cara Dune in The Mandalorian Season 1 and 2, was recently fired from the show. Her radical social media outbursts became the reason for her fallout with Disney and Lucasfilm. But Cara Dune was a highly lucrative as a character to let go of. So fans had already been clamoring for Lucy Lawless (Xena: Warrior Princess) as a replacement. Lawless claims these fan-casting rumors have indirectly killed a potential Star Wars project she was supposedly involved in.
What Lucy Lawless Had To Say
In an an interview with Metro.co.uk, Lawless claimed how the Star Wars fan base killed the project. She says and we quote:
"Well to be honest with you, I was already in discussions about something on – it wasn't The Mandalorian – something Star Wars-affiliated."
Fans kept pushing the higher ups at Lucasfilm to replace Gina Carano with Lucy Lawless. Lucasfilm and the higher ups at Disney finally took notice of these rumors. She continues to add:
"'It might have hurt me in some way, because then they couldn't hire me because it would seem to be pandering to… I'm just guessing here, I don't know anything, but in some ways, it can be unhelpful, because if they pander to this fan group, then how are you going to pander to every other fan group, do you know what I mean?"
The veteran actor claims the only reason the potential Star Wars project starring her went under was because her image became too "political". Her face was starting to be associated with the Gina Carano-Mandalorian controversy. And that became the project's doom:
"I became political and I had nothing to do with the discussion," she continued. "But that's the way the world is and they meant it out of love, and I thank the fans for their fealty to me. I haven't thought about that since, so it hasn't given me any pain, but that was my thought at the time, like, ooh, this makes me look like a political appointment, and not an actress."
Gina Carano's Social Media Controversy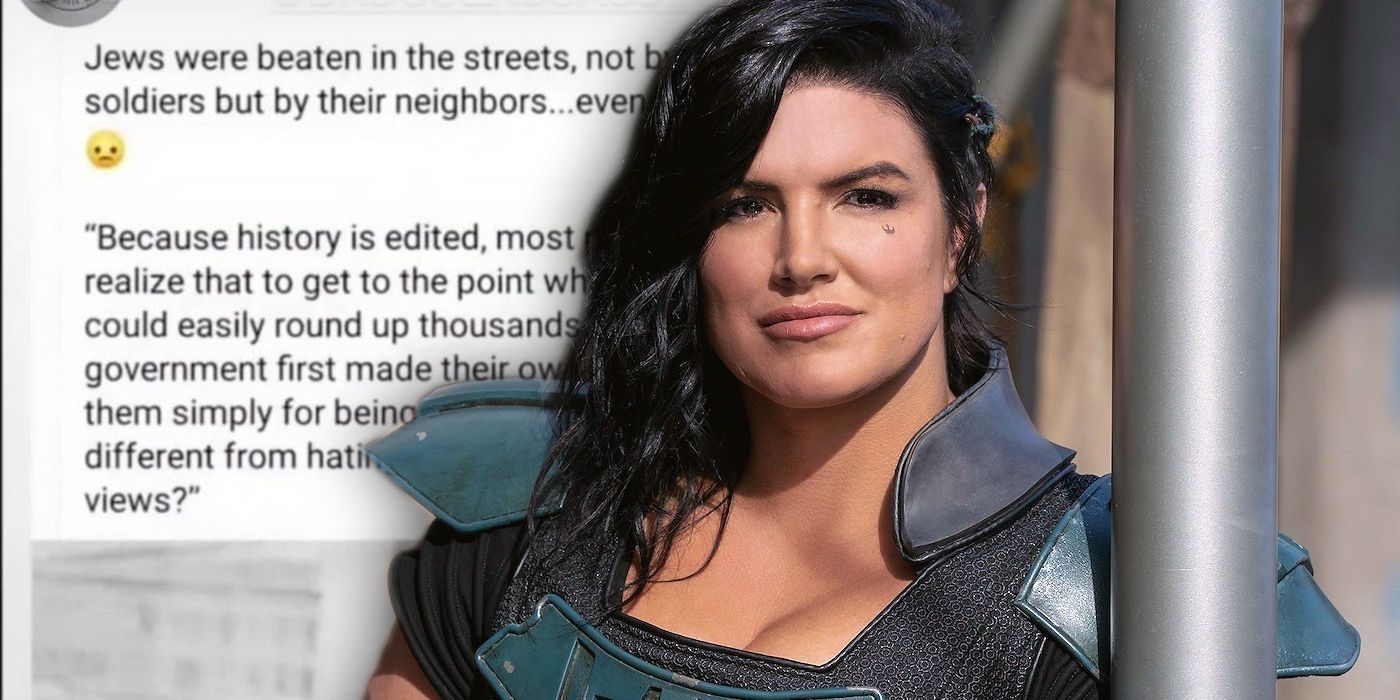 It was in the month of February this year that Gina Carano became a figure of intense controversy within the Star Wars community. The actor shared a post from another account in social media. She compared the Holocaust with people bickering over difference in political ideologies. Carano's attempt at trivializing Jewish suffering was not taken lightly. The #FireGinaCarano campaign started trending all over the internet.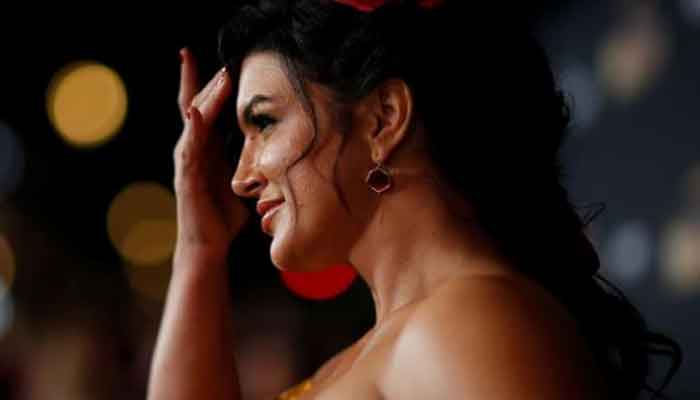 Carano, a vocal conservative, compared the plight of the Republicans to that of Jews during WW2. This was the final red flag for Lucafilm. They were quick to dismiss her from further projects and released a statement later on:
"Gina Carano is not currently employed by Lucasfilm and there are no plans for her to be in the future. Nevertheless, her social media posts denigrating people based on their cultural and religious identities are abhorrent and unacceptable."
Despite Carano being kicked out of The Mandalorian Season 3, many actors from the show like Bill Burr and Emily Swallow have come forth to voice their support for her.