Gorr the God Butcher is coming to the Marvel Cinematic Universe. Thor: Love and Thunder will place Hemsworth's Thor Odinson against Christian Bale's Gorr. Right now, the MCU is void of a big bad. Theories regarding Kang to be the ultimate big bad could be absolutely true. But there's another villain that is on its way and he's scary. Gorr is going to shake the MCU. So previously, we've had the likes of Hela and Thanos. Let's see how powerful Gorr the God Butcher is when compared to Hela and Thanos.
How Powerful Is Gorr When Compared To Hela & Thanos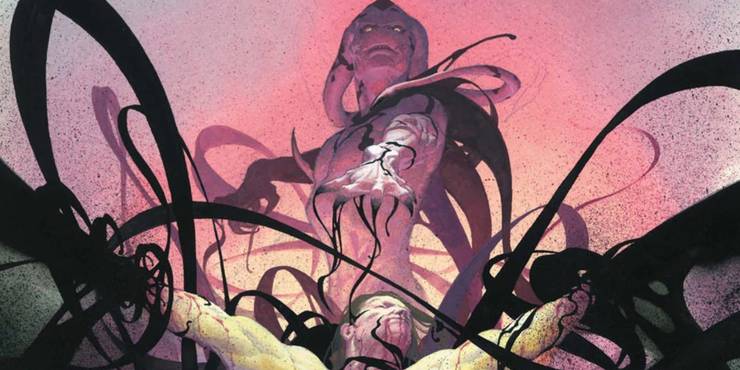 Gorr the God Butcher is an enemy worth many stakes all because of the Necrosword. Naturally, he doesn't have enough raw power when it comes to Hela or Thanos. Hela was able to crush Thor's hammer with her bare hands and without flinching. Thanos, on the other hand, took the strongest trio of the Avengers – Iron Man, Captain America, and Thor – solo and knocked them down. But with Necrosword, Gorr can hold easily hold his own against Thor or the Avengers.
The sword puts him on a totally different pedestal. With many abilities, the sword also grants him super strength which brings him on the level of hor, Hulk, Hercules, and Namor. And let's not forget the centuries of experience that he's had in killing gods. So with his weapon, you can picture him alongside Thanos and Hela. So if he was to go up against any, the sword would make him a formidable enemy. But also, he has a massive history in the comics where he's a total badass.
Gorr in Comics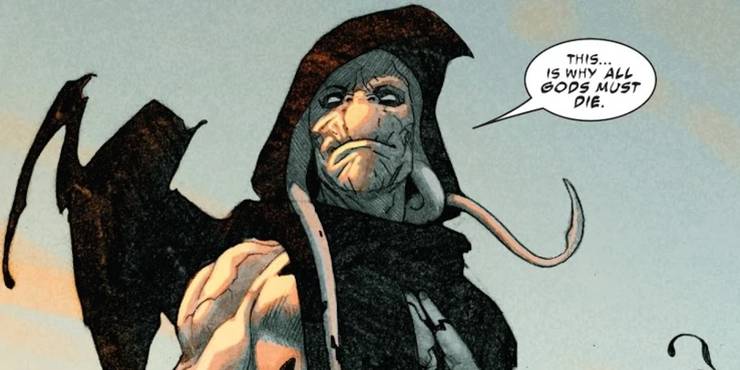 There are times where Gorr has not shown mercy and lived up to his name – The God Butcher. At a point in the comics, Gorr actually managed to defeat three different versions of Thor all at once. In one story, he even takes out Galactus. Moreover, Thanos (without the Infinity Gauntlet) is considered inferior to the Cosmic force.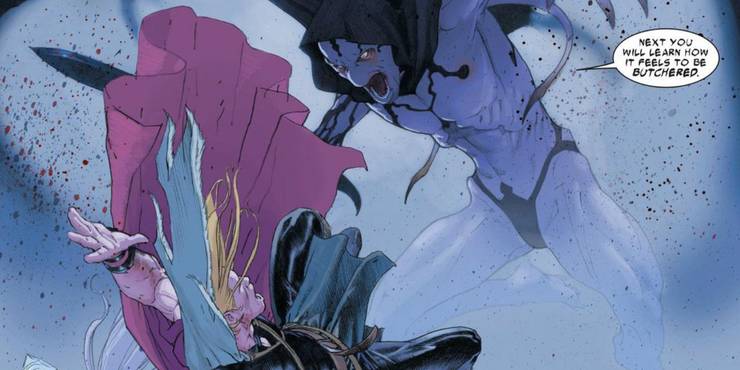 Gorr is all about revenge and nothing else. The comics tells us that Gorr lost all his faith in Gods when hid entire family died. But when he discovered that Gods do exist, he vowed to kill every one of them for all the pain he's suffered from his loss. He is solely driven by revenge and nothing else. The fact that Thor will be accompanied by Might Thor, Valkyrie, and the Guardians, tells us that Gorr is not going down easy. But the God Butcher should not be killed off like Hela. Fans were pissed when the 'Goddess of Death' was killed in just one movie. So, let's see where we go from here.
Was this Article helpful?
Thanks for your feedback!