Chris Pratt is one of the biggest names going around in Holywood right now. Besides headlining several big projects of his own, which premiere across streaming services in various countries, the actor is most well-known for his role as Peter Quill, aka the superhero Star-Lord, in the MCU. His movies mostly center around action or sci-fi themes, and the number of his fans runs into the millions globally. He is married to Katherine Schwarzenegger, daughter of the Hollywood great Arnold.
5th March 2023 saw one of the biggest fights in UFC history go down with Jon Jones and Ciryl Gane facing off against each other in the heavyweight category of UFC 285. Jones eventually overpowered Gane to lift the heavyweight title. Pratt responded with praise for Jones on Twitter, claiming he had goosebumps watching the fight.
Chris Pratt has fanboy moment over UFC champ Jon Jones
Jones' victory brought out the best in Pratt, who was under the scanner not too long ago for criticizing another UFC fighter Israel Adesanya, for which he had issued a public apology later. Jones' big win on the 5th however transformed the Guardians of the Galaxy star into a fanboy, with him quoting the tattoo that the UFC champion sports.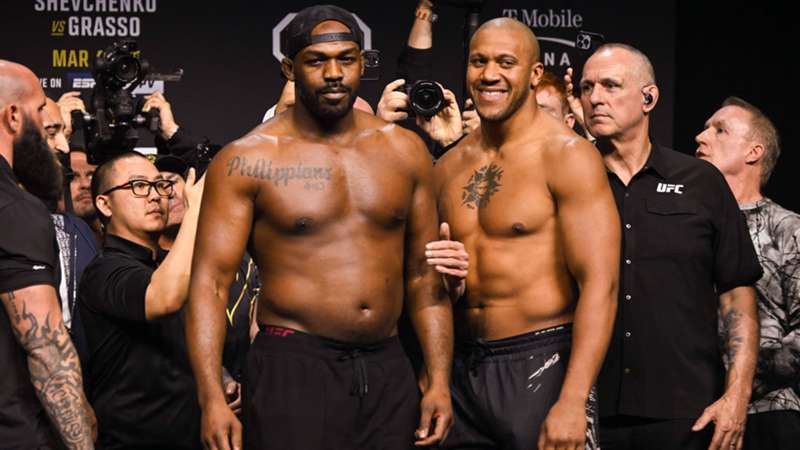 Read more: "I loved to always get n*ked": Marvel Star Chris Pratt Did Not Mind Stripping For $40 Before He Started Making $5 Million From Avengers Movies
Incredible!!! Way to go JON JONES #P4PGOAT The tattoo says it all. Philippians 4:13 "I can do all things through Christ who strengthens me." TONIGHT THAT INCLUDES WIN THE HEAVYWEIGHT TITLE IN ROUND 1!! Goosebumps!! #Redemption

— Chris Pratt (@prattprattpratt) March 5, 2023
Pratt used popular terminology to praise Jones and called him the P4P GOAT – Greatest Of All Time, a moniker often used with athletes or sportspeople fans believe to be the best across ages. The tattoo included a quote from Philippians 4:13, which speaks of omnipotence awarded by the strength of Christ. Pratt claimed that the result gave him goosebumps.
In related news, another MCU star Jake Gyllenhaal recently made the news for crashing a UFC weigh-in along with Conor McGregor for shooting a scene of their upcoming movie, Road House, which is set to be released recently.
Chris Pratt is no stranger to the world of fitness
Chris Pratt is a massively successful actor in a world fueled by fitness. It only follows that he keeps the toned, muscular body that he has. His roles require him to go shirtless often, and he keeps up with the required fitness levels, not unlike the UFC champs of today. Pratt's levels of fitness and knack for the action genre have seen him feature in several films like The Tomorrow War (2021) and Zero Dark Thirty (2012).
Know more: "He's a really kind man": Despite His Insecurities With Marvel Star Chris Pratt, Arnold Schwarzenegger Has Nothing But Praises For His Son in Law
Pratt recently starred as Star-Lord in The Guardians of the Galaxy Holiday Special (2022). He also featured in the action thriller television series The Terminal List (2022).
Source: Twitter