Scarlett Johansson is one of the biggest and highest-paid actresses in Hollywood currently. Her work throughout her life has improved substantially. From a child actress to Black Widow, her journey has been extraordinary. Although massive actors like her often face the fear of being typecast. There can be a way around it as well.
Johansson was often typecasted as a budding actor and not in the best way either. To escape that was becoming difficult the more in age she grew. However, it was Bryan Lourd who helped her through this period and instill an entirely new image of the actress that would allow her to grow outside of a persona that her PR team had wanted for her.
Also Read: Scarlett Johansson Nearly Starred With Robert Downey Jr. in $723M Oscar Nominated Movie That Went to Sandra Bullock
Scarlett Johansson Wanted To Get Out Of Her Bombshell Persona
Scarlett Johansson opened up about how as a growing actress, it was becoming more and more difficult to escape the fear of being typecast. She explained how her PR team wanted her to be more in touch with her appeal and how that would help her in becoming a more bombshell sort of actress.
"I was 18, 19 and I was coming into my own womanhood and learning my own desirability and sexuality," the actress added. "I was kind of being groomed, in a way, to be this what you call a bombshell-type actor. I was playing the other woman and the object of desire and I suddenly found myself cornered in this place. I couldn't get out of it. Right around that time is when I met Bryan."
That was something she did not want to go through. As someone who was just reaching adulthood, being typecast and more so sexualized was becoming a problem for her. Had it not been for Bryan Loud, the actress would have been in a bigger pickle than she would have been able to handle.
Also Read: "It just didn't work out": After Refusing Scarlett Johansson's Black Widow, Emily Blunt Rejected Another Marvel Role Amidst Sue Storm Rumors
Bryan Lourd Helped Scarlett Johansson Not Be Typecast
The actress talked very highly of Bryan Lourd and acknowledged just how kind and amazing of a person he is. She admired just how he helped her through this fear. She commended just how he was more of someone who valued talent over looks.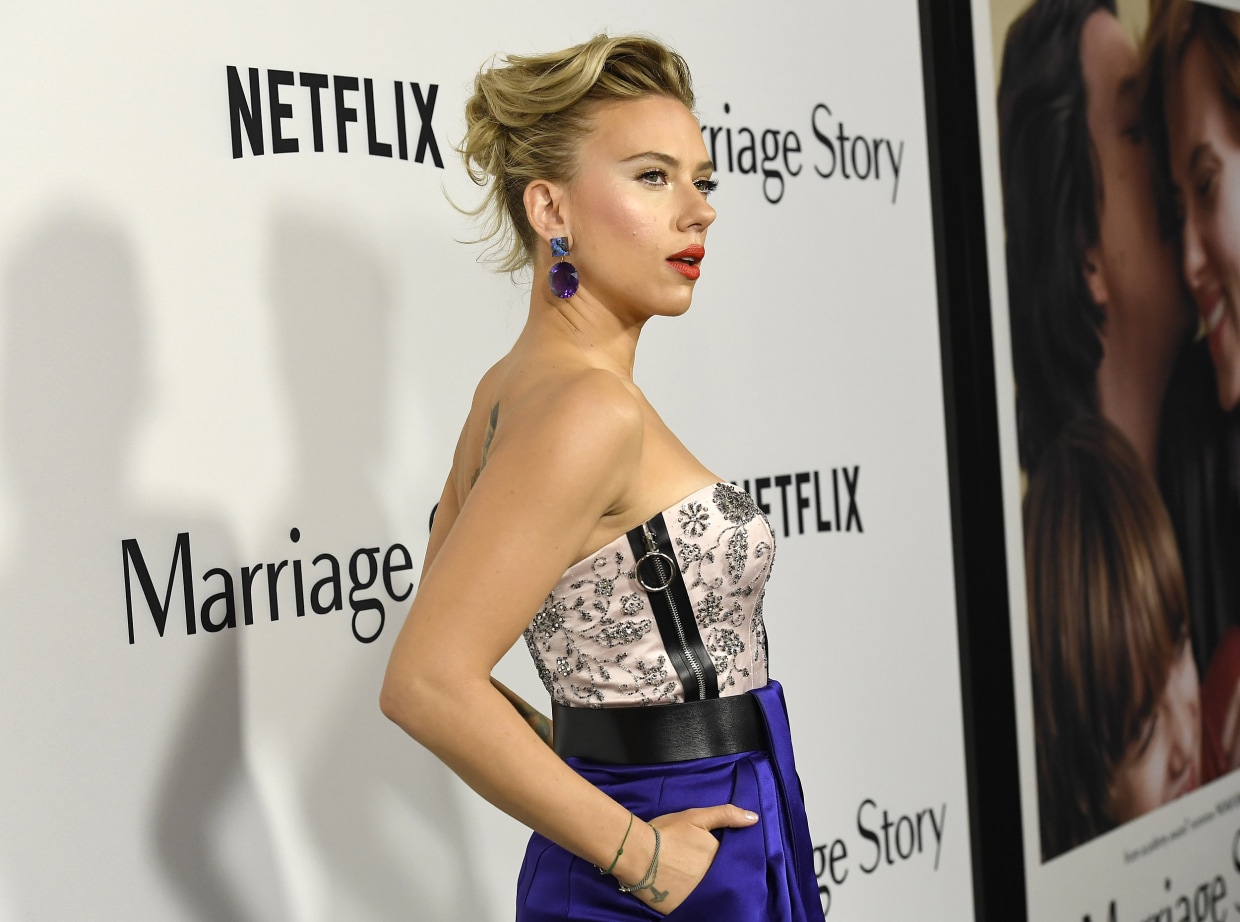 "But for that kind of bombshell, you know, that burns bright and quick and then it's done and you don't have opportunity beyond that. It was an interesting, weird conundrum to be in but it really came back to working at it and trying to carve a place in different projects and work in great ensembles."
She focused on how she was able to get Iron Man 2 and despite the differences she had with Natasha Romanoff at that time, it mattered nothing as she could break out of the bombshell stereotype she was being boxed in.
Also Read: "We're just ordinary people": Scarlett Johansson's Ex-Boyfriend Used Tom Brady's Ex-Wife Gisele Bündchen for Rebound After Marvel Star Left Him Heartbroken
Source: Table For Two with Bruce Bozzi