Most star couples become the object of intense fan observation and speculation, be it during their relationship or after an unfortunate breakup. Several celebrity couples have been in the news recently for the wrong reasons – the breakup of singers Shawn Mendes and Camila Cabello, and their subsequent breakup songs, or the defamation trial between actors and ex-spouses Johnny Depp and Amber Heard serve as examples.
Read More: 15 Celebrities Who Have Cheated On Their Partners And Honestly Admitted It
One tends to recall some older incidences of star fallouts as well. Actors Hugh Grant and Elizabeth Hurley met in 1987 and dated for thirteen years, all the way through 2000 before they parted amicably. The two weathered relationship turbulences aplenty, including a particularly embarrassing incident in 1995 when Grant was caught cheating on Hurley with a prostitute.
Hugh Grant speaks about cheating on Elizabeth Hurley with prostitute Divine Brown
Actor Hugh Grant has since gone on to make a successful career for himself in Hollywood, but the 1995 incident remains an indelible mark on his timeline. The actor revealed he was in a 'poor frame of mind', which is why he had cheated on then-girlfriend Elizabeth Hurley with prostitute Divine Brown.
"I was about to launch my first Hollywood film – my timing was impeccable. My problem was – that was my first Hollywood film and I'd just been to see it," Grant had revealed in an interaction on Marc Maron's "WTF" podcast.
Grant felt his acting was subpar compared to his co-actors and was bothered about it to the extent that he engaged the services of Brown.
Know More: "I told Sandy a very disgusting story": Sandra Bullock Did Not Talk to Hugh Grant For 3 Years After Their Humiliating First Meeting
Nine Months (1995) was Grant's first movie and it eventually received largely mixed reviews.
"The film was about to come out a week or two after that, and I had a bad feeling about it. I went to see a screening. Everyone in it was brilliant, but I was so atrocious that I was not in a good frame of mind." continued Grant.
Grant was arrested for paying $60 to Brown to perform fellatio on him in a car in Los Angeles. He was made to pay a $1000 fine and had to attend an AIDS education program as punishment. He issued a public apology shortly afterward.
"Last night I did something completely insane… I have hurt people I love and embarrassed people I work with. For both things I am more sorry than I can ever possibly say." he said in a statement at the time.
Grant and Hurley split in 2000 and have remained friendly since.
Hugh Grant was in the news recently for his abrasive interview with Ashley Graham
Elizabeth Hurley has gone on record to emphasize her friendly relationship with Hugh Grant decades after their amicable split. Grant, however, has been in the news repeatedly for news unrelated to his projects on numerous occasions, with his curt and often abrasive replies to interviewers during media interactions.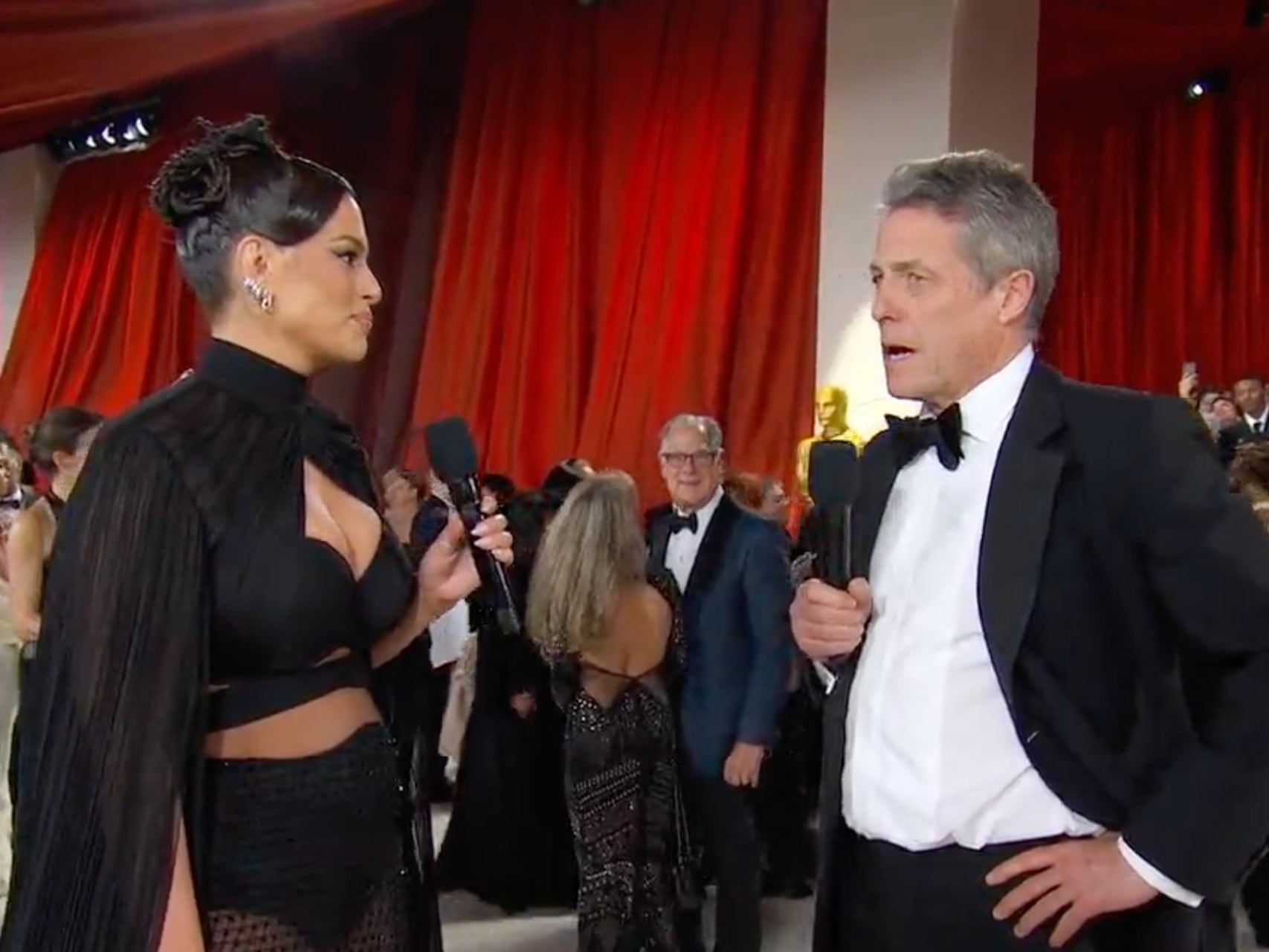 Read More: Hugh Grant Asked $2.7 Billion Rich Oprah Winfrey to Shut Up After She Asked an Intimate Question About His Dating Life
Supermodel Ashley Graham had quizzed Grant on the backdrop of the Oscars 2023, and he had replied with responses that bordered on rude. When asked about Glass Onion: A Knives Out Mystery (2022), to which his replies were cryptic.
"Well, I'm barely in it. I'm in it for about three seconds." said Grant.
When asked about his outfit by Graham, he retorted bluntly that it was 'just' his suit designed by an unnamed tailor. It is evident Grant doesn't shy away from making interviews memorable and is sure to keep viewers and interviewers on their toes in coming interactions.
Source: Page Six