Amber Heard and Johnny Depp infamously took jabs at each other throughout the defamation trial in 2022. Neither party was willing to back out and both of them were adamant about proving their points. The trial itself created a stronger fanbase for Depp but managed to push Heard down in the most peculiar way possible. Whether it was because of the claims she made or just how casually they were turned into memes, we can only assume.
Out of the very many allegations put against the actress, not all had been proven or confirmed. This included a particular claim where the Aquaman actress was found with fecal matter in Depp's bed. The incident itself had shocked Depp and so he took it to court in order to prove just how absurd their marriage had become. Surprisingly, there is a more curious connection to FRIENDS when it comes to this matter.
Also Read: "She felt she was mistreated": Amber Heard Has No Intentions to Retire From Acting After Potential Career Ending Trial With Johnny Depp
Amber Heard Was Found With Fecal Matter On Her And Johnny Depp's Bed
During their defamation trial, there were a fair share of interesting claims that proved just how tiring their marriage must have been. One such incident was namely the time when Amber Heard was found with feces on their bed. Johnny Depp stated that the actress had defecated on their bed after a gruesome fight between the two.
"I had just been attacked on my 30th birthday by my violent husband with whom I was desperately in love, and who I needed to leave. It was not really a jovial time and I don't think that's funny, period. That's disgusting."
The actress defended herself, claiming that the incident had a different narrative than what Depp was presenting. According to her, it was the dogs who had defecated in the bed and not her. She stated that her 30th birthday had been far from nice. The two had a fight where the actor admitted that he wanted to leave her and get out of the marriage. Whether or not the allegations were true is still unknown as there was no evidence to back Depp's claim.
Also Read: Amber Heard Movie Producer Was So Impressed With Her Co-Star Johnny Depp He Gifted Him $80K Vintage Chevy Atop of His $15M Salary
Amber Heard's Infamous Incident Has Similarities With A FRIENDS Scene
One comparison that perhaps came out of nowhere would be the similarity this incident has with a FRIENDS episode. An interaction between Paul Rudd's Mike and Lisa Kudrow's Phoebe in the episode, The One With The Bo** Job, had Mike admitting to Phoebe that the idea of marriage was long gone for him.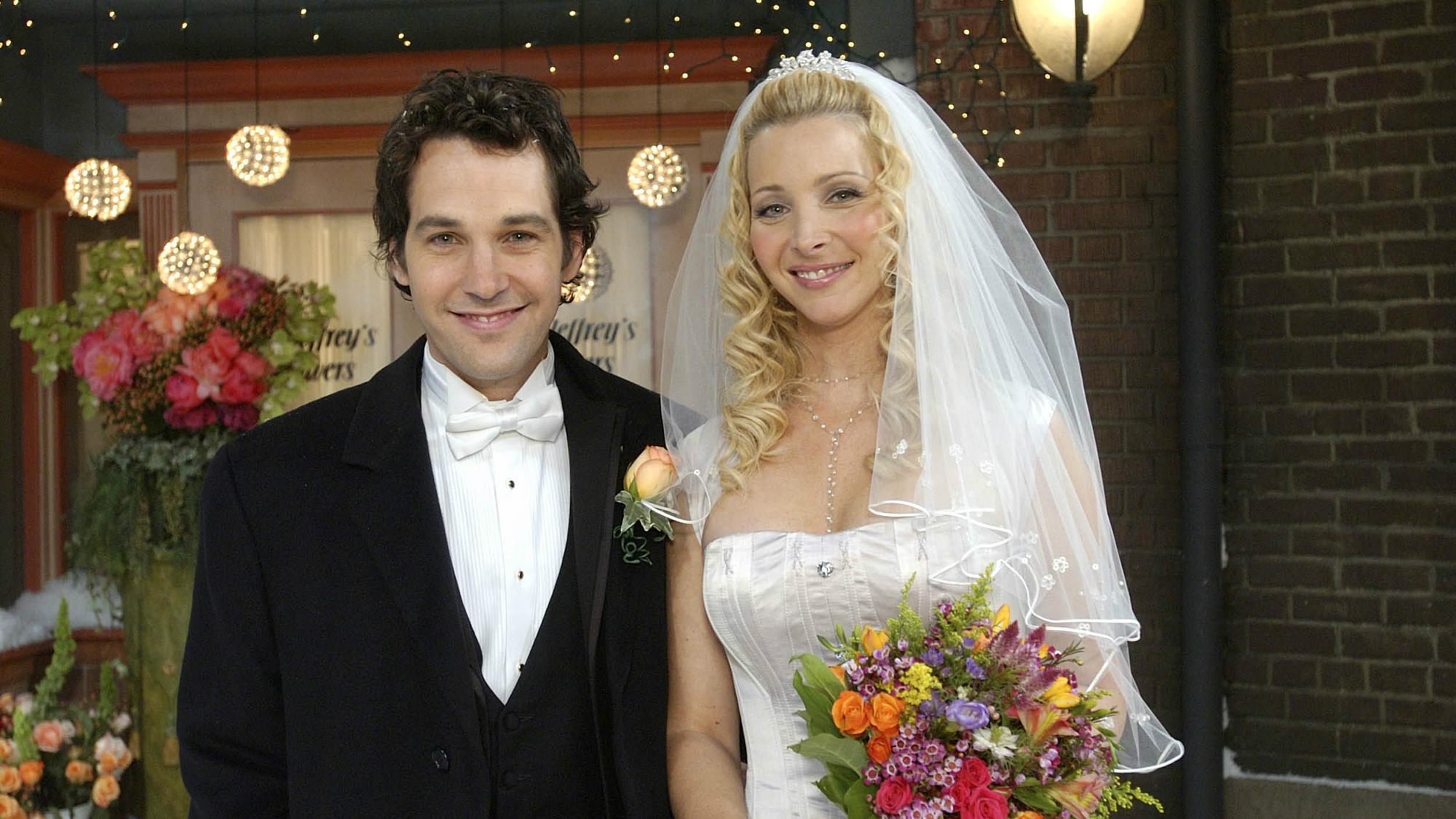 The reason he gives for the same is eerily similar to the allegations Depp put against Heard. The conversation that the two characters have states that Mike's ex-wife from his first marriage had scarred him beyond compare. She went as far as to defecate somewhere she was not supposed to. If Depp took inspiration from the episode just to show how bizarre their marriage had been, then it would be a weird case. However, since the incident was real and not made up, that is a far-fetched claim.
Also Read: Keira Knightley Was Desperate to Kiss Johnny Depp in $1.06B Pirates Movie: "It was really good"