With Ant-Man and the Wasp: Quantumania hitting the theatres with a so far successful run, Paul Rudd and Evangeline Lilly have never hidden how much they love working with each other. This is especially visible with the actress who has been a fan of Rudd for a long time. Her experience of working with him has been exceptional for her and she is always eager to tell the world about it.
Her love and adoration for the actor are heartwarming to look at. Lilly being his co-star has always been first in line to support him and be in awe of his performances in any project if not the Ant-Man movies alone. This proves how the two work incredibly as a team both on-screen as well as off-screen.
Also Read: "It's a grandpa I'd like to f—k": Ant-Man 3 Star Evangeline Lilly Told Michael Douglas She'd Like to Have S*x With Him In Front of Children
Evangeline Lilly Is A Big Fan Of Paul Rudd
Evangeline Lilly has often talked about how wonderful it is to work with Paul Rudd. She talks about him like a chirpy fan would and gets just as happy about him as any of his fans. The actress confirmed that the biggest reason she loves the Ant-Man trilogy is not that she is a part of the series but because of Paul Rudd's involvement. The actress even called him one of the best Avengers if not the best. She completely nudged Robert Downey Jr.'s Iron Man aside, looking only at Rudd and his Ant-Man.
"I thought I had died and was sleeping on a cloud in heaven but, it was just Paul Rudd breathing on my face."
For the actress, any project can be made better if Rudd had a part to play in it. She is seen always to mix well with him and appreciate him. Lilly is the first to step in line when it comes to complimenting the actor. Even while promoting the first movie, she focused on the fact of how the Clueless actor was starring in it. In fact, Paul Rudd becoming the titular hero was one of the few reasons that the actress joined the cast as well.
Also Read: "I get to write for the most exciting young actor": Ant-Man 3 Writer Jeff Loveness Addresses Writing Avengers: The Kang Dynasty Amidst Fans Backlash, Claims MCU's Next Biggest Event Will Solely Focus on Jonathan Majors
Paul Rudd And Evangeline Lilly Mix Really Well
Ant-Man and the Wasp: Quantumania marks the third film that Paul Rudd and Evangeline Lilly are doing together in the Marvel Cinematic Universe apart from Avengers: Endgame. They have been working together to build their characters individually and together. Naturally, that gives them a lot of time together and led to an eventually heartwarming friendship.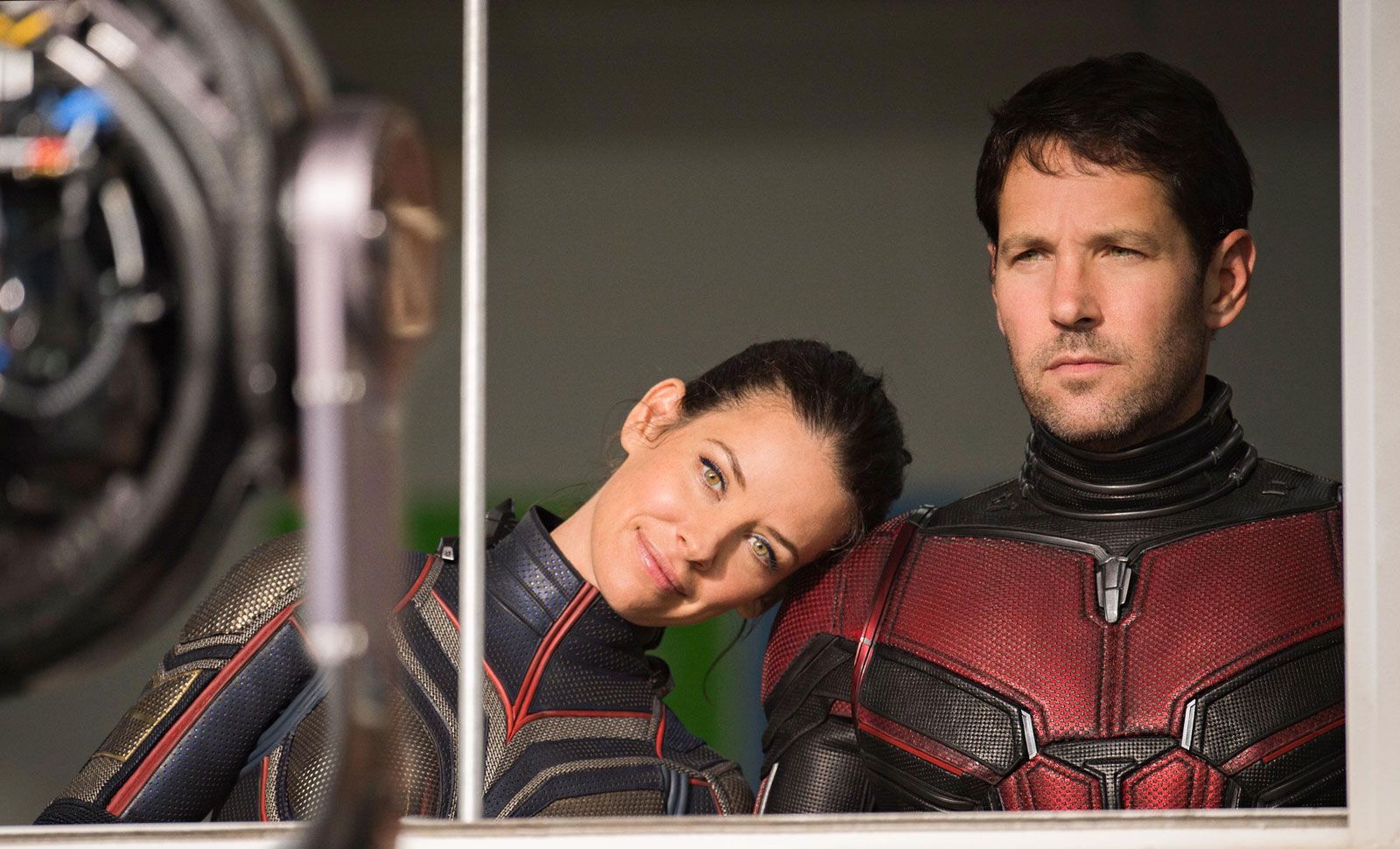 Furthermore, the two have been seen flirting with each other in a harmless manner during interviews. They will always stand up for each other and can be seen praising each other whenever the opportunity arises.
Ant-Man and the Wasp: Quantumania is now available to watch in theatres.
Also Read: "He ain't dead": After Anthony Mackie Confirms Chris Evans' Captain America Is Alive, Fans Demand Jonathan Majors' Kang to Kill Steve Rogers to Declare His True Arrival Like Thanos
Source: The Celebrity Expert – FilMonger