Christopher Nolan is undoubtedly one of the greatest director of all time. His next-level filmmaking, storytelling, and just the way his movies turn out are simply the best. Nolan has earned huge fame and respect within Hollywood and is held in high regard among the upper echelons of the industry. With his out-of-the-box thinking, complex movies, and being backed by intense soundtracks, Nolan has produced several blockbusters.
But as the saying goes, "money can't buy everything", Christopher Nolan's immense popularity and success in the industry were also not enough for David Bowie, as he had a very hard time convincing him to star in Nolan's movies alongside many other top actors. The director personally shared that he indeed had a hard time securing Bowie for his movie, The Prestige.
Also read: "There's no way you can do this": Christopher Nolan Refused Henry Cavill's Most Controversial Scene in $668M Man of Steel to Protect Christian Bale's Legacy
Christopher Nolan Had a Hard Time Convincing David Bowie
Christopher Nolan is one of the leading directors of the 21st century and his movies are certainly deemed as one of the best, for those who can understand them, and it is a fact that many actors want to star in his movie. Moreover, Nolan's movies are certainly a joy to watch and we naturally come to like the actors starring in them, whether it is the main lead or just a side character.
But Nolan too had a hard time securing some actors for his movies, and among all those who resisted him, one was the toughest to deal with, according to the director, was none other than David Bowie himself, who refused Nolan to star in the movie, The Prestige.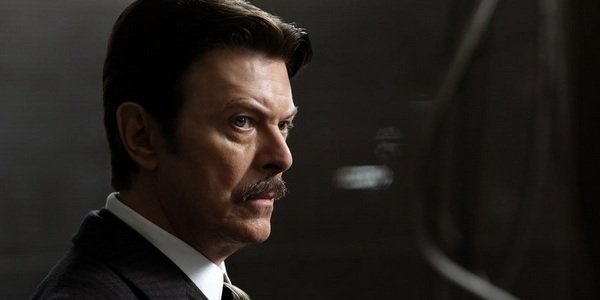 Also read: Robert Pattinson Reveals $365M Christopher Nolan Movie Was So Utterly Confusing Even He Couldn't Understand it for "Months at a Time"
"When we were casting 'The Prestige,' we had gotten very stuck on the character of Nikola Tesla, as someone who was the biggest Bowie fan in the world, once I made that connection, he seemed to be the only actor capable of playing the part.

It took me a while to convince him, though — he turned down the part the first time. It was the only time I can ever remember trying again with an actor who passed on me. I petitioned to let me explain why he was the right actor for it. In total honesty, I told him if he didn't agree to do the part, I had no idea where I would go from there. I would say I begged him."
Christopher Nolan in an interview with Entertainment Weekly shared that during his time in the industry as a director and filmmaker, he has been rejected by quite some actors for the roles and scripts he presented them with, and he has also never insisted on them twice for the role.
But this was not the case for David Bowie, as Nolan was hung on Bowie starring in his movie, The Prestige, and take on the role of Nikola Tesla. Though Nolan was turned down at first, he insisted Bowie on playing the character and after much more convincing, we have The Prestige with Christian Bale, Hugh Jackman, and David Bowie as the starring names.
Christopher Nolan's Upcoming Movie: Oppenheimer
Christopher Nolan's Oppenheimer will revolve around physics professor, J. Robert Oppenheimer, who is widely known for the invention of the deadly atomic bomb that was used during the second world war on Japan. The devastating tragedy and the millions of deaths that occurred in Hiroshima and Nagasaki were caused by these atomic bombs, and even now some regions of Japan still suffer from the effects of it. The project in which J. Robert Oppenheimer invented this mass-destruction weapon was called the Manhattan Project, and to date, it remains one of the most horrific inventions of all time that potentially endangered all of the human species.
Also read: Christopher Nolan's 'Oppenheimer' Drops a Bomb New Trailer with PHENOMENAL Visuals, Promises to be One of the Biggest Films of 2023
Oppenheimer will have famous and leading movie stars such as Cillian Murphy, Robert Downey Jr., Florence Pugh, Matt Damon, Emily Blunt, Jack Quaid, Rami Malek, and many others. While the cast for the movie is promising enough to be 2023's best, and with Nolan directing it, only time will tell how much silver the movie will bring with its box office revenue. The movie will be based on a Pulitzer Prize-winning novel, written by Kai Bird and Martin J. Sherwin, American Prometheus: The Triumph and Tragedy of J. Robert Oppenheimer, a book that was written after decades of research.
Oppenheimer will premiere on July 21, 2023.
Source: Entertainment Weekly