It takes some doing for most actors and actresses to find their feet in Hollywood. Sydney Sweeney broke through to success relatively early, however, in her early 20s, as she starred in the TV series Everything Sucks! (2018). The series showcased her immense potential and after initial success with other TV series, she landed a big film with star director Quentin Tarantino in Once Upon a Time in Hollywood (2019).
Read More: John Wick Spin-Off Star Ana de Armas Eyed for Sony's Spider-Verse With Sydney Sweeney
Sweeney has since moved from strength to strength, and at 24, can boast of having a reputable career with two Emmy Award nominations already. She has acted in noted series like Euphoria (2019-present) and The White Lotus (2021), both of which have been critically acclaimed. Sweeney herself has won a lot of praise for her roles in the series, and recently she spoke a little more about how acting in Euphoria has added up for her financially.
Sydney Sweeney reveals why she does sultry photoshoots
Sydney Sweeney is a gifted actress and has earned a lot of success pretty early in her life. The Internet does, occasionally, see the young actress modeling for a number of fashion brands and clothing lines. She sets social media afire every now and then with her revealing photoshoots in daring lingerie or the like, and one cannot help but appreciate the ease with which she pulls off the outfits.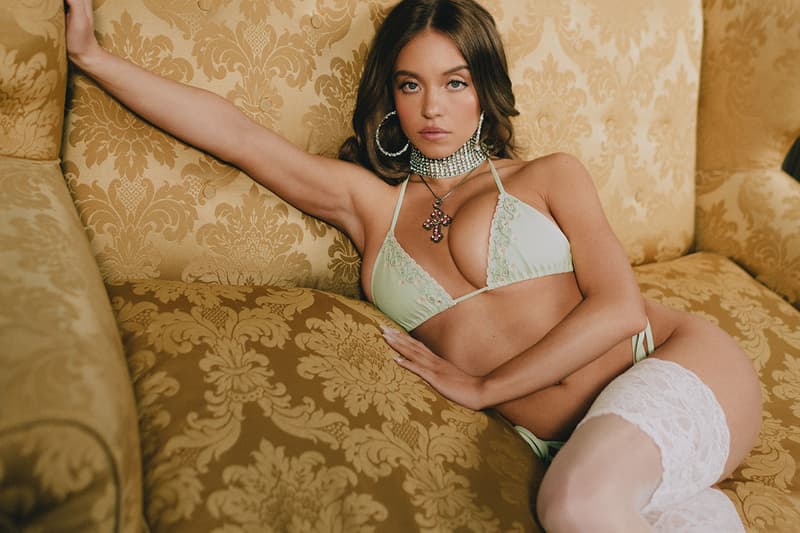 Know More: "I had b*obs before other girls": Sydney Sweeney Felt Ostracized For Her "Big B*obs", Slams Her Trolls for Disgusting and Unfair Behaviour
Sweeney recently spoke about why she did the sultry photoshoots in spite of getting handed hefty sums by the TV series she stars in.
"If I wanted to take a six-month break, I don't have [the] income to cover that… I don't have someone supporting me. They don't pay actors like they used to, and with streamers, you no longer get residuals… the established stars still get paid, but I have to give five percent to my lawyer, 10 percent to my agents, three percent or something like that to my business manager. I have to pay my publicist every month and that's more than my mortgage." revealed the young actress.
If she just acted, Sweeney said she 'wouldn't be able to afford [her] life in L.A.' and that she took 'deals because [she has] to'. Sweeney's revelations make one rethink the quality of life most up-and-coming actors and actresses have to endure in spite of hefty paychecks.
Sydney Sweeney has played an admirable role in Euphoria
2019 saw several definitive TV series take center stage, with HBO Max's Euphoria earning special attention. A teenage drama, the series focuses on actress Zendaya's Rue Bennett as she battles substance abuse, while also focusing on the lives of other teenagers around her, portraying a large spectrum of issues such as addiction, sexual abuse, mental illnesses, human trafficking, and the dangers of hookup culture among others.
Know More: Zendaya Reportedly Forces Studios for 'No-Nudity' Clause as Marvel Star Refuses to Strip Down For Camera Unlike Euphoria Co-Star Sydney Sweeney
Sweeney plays the role of Cassie Howard, elder sister to Lexi Howard, Rue's best friend. The series depicts a lot of abrasive scenes, including violence, rape, and nudity, with a lot of them being termed unnecessary. Notwithstanding the claims, Sweeney's acting has been the subject of much praise. She has even had to do a lot of nude scenes in the series, with her stepping up to the plate admirably each time. Fans will hope the young actress keeps turning out for the series and delivering as she does.
Source: Marie Claire