When it comes to being typecast in a misogynistic industry, Pamela Anderson's name would be the first to stand out. The actress had to go through a lot when she first entered the Hollywood industry. Whether it was being typecast as the bombshell or her being pushed into that stereotype more often than not. As someone who was first seen for her body than for her personality, an internal battle was born, one which the actress won in the end.
At the growing age of 55, the actress has now spoken up about just how excruciating it had become and how finally presenting herself to the public as she pleases rather than the other way around has affected her. For her, despite the factors that defined her in the past, the victorious battle has a living mark through her natural beauty.
Also Read: After Dwayne Johnson's Colossal Failure, Baywatch Eyes Another Remake to Wipe Out $178M Reboot Movie Starring Zac Efron from Memory
Pamela Anderson Finds Power In Simplicity
Pamela Anderson's documentary and memoir, Pamela, A Love Story, and Love, Pamela have explicitly spoken about the actress and model's life throughout her career. She talked about how scared she was when she got her first role and how her life progressed afterward. A lot of focus was put on her body and what she wore. Her physique and how she looked became a common topic.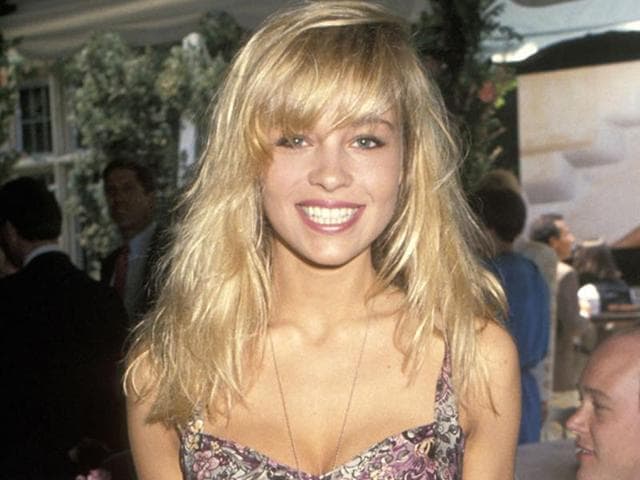 "People don't really associate me with big expectations, so I can only surprise people. I don't have a lot to live up to."
She elaborated on how she has finally stepped out of the confining stereotype of the people. Anderson wanted to be in the limelight without makeup and in loose sweaters. She does not want to wear heavy makeup now that people expect it from her. Her brave step is for the people to love her now as she loves herself, despite all the plastic surgeries and sexualization.
Also read: "Dwayne is wealthy, I'll marry him": Pamela Anderson Didn't Like Dwayne Johnson's $178 Million Movie Yet She is Ready to Marry The Rock
Pamela Anderson Does Not Fear Her Age
Pamela Anderson has been reduced to her body throughout her entire lengthy career. Whether it is for Baywatch, Playboy, or otherwise, the actress grew tired of the stereotype and is looking forward to seeing herself grow old.
"If people love me like this, then it could be good," Anderson reiterated. "I'm almost 56 years old. This is it. It's not that bad."
She confirmed that because of how she has presented herself throughout her career, she is excited to see just how beautiful yet different she would look at an older age. She talked about how when she was younger, she was always told to not wear makeup as Anderson would look pretty otherwise as well. Now as she has grown older, it is more so that she is expected to continue wearing makeup and live up to a previously established reputation.
Also Read: "I wanted to be in love": Pamela Anderson Felt Insulted After Sylvester Stallone's Alleged Offer to Be His Girlfriend
Source: Woman's Wear Daily