Florence Pugh is one of the biggest actresses currently in the Hollywood industry. She is not afraid to speak up when needed and can stand her ground from one controversy to another. The actress has just made her latest appearance at the Oscars alongside Andrew Garfield as a presenter. She has been in her fair share of controversies.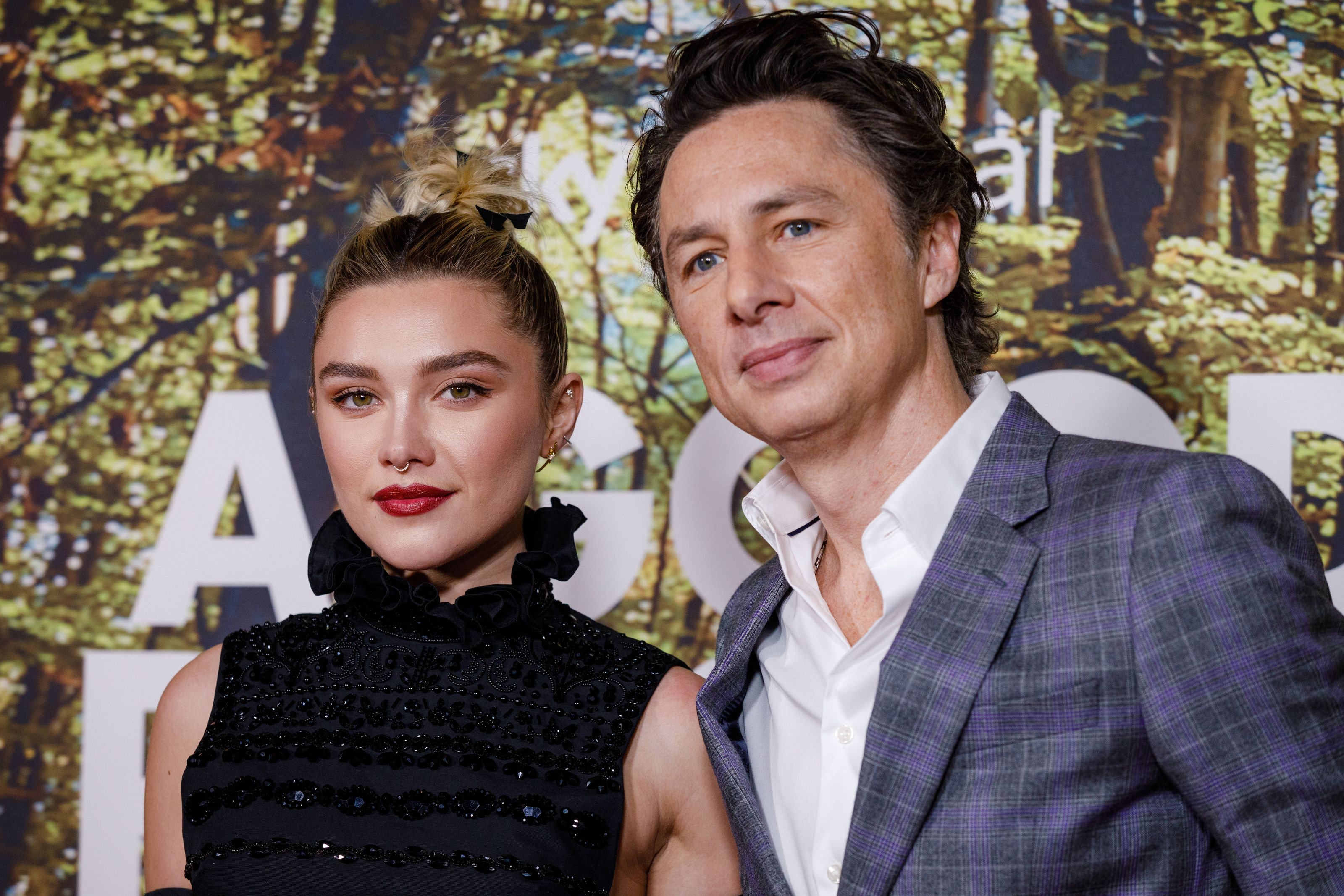 Her relationship with Zach Braff created a lot of kerfuffle amongst the media. There was always someone or the other who kept putting their opinions and Pugh was not one to sit back and watch. She did not keep quiet and was constantly herself, her partner, and her relationship. She did not stand for any hate and knew that even with their breaking up, it would not stop her from supporting him.
Also Read: "She's never going to come back": Florence Pugh Was Saddened After Her $379 Million Marvel Movie 'Black Widow' as the Indie Movie World Gave Up On Her
Florence Pugh Defended Zach Braff Despite Their Massive Age Gap
The relationship between Florence Pugh and Zach Braff created a lot of chaos amongst the fans as they could not comprehend the 20-year age gap between the two. Pugh refused to stay quiet when the audience kept bombarding her on the relationship and how they expected their opinions to have a massive impact on her.
"The abuse that you throw at him is abuse that you are throwing at me, and I don't want those followers. I do not want to have to be protecting my comments every time I post a picture of him. I really hope that I can continue this relationship with a lot of you."
She took his side even after they broke up. Her claim was to not let anyone harass the director despite their separation just because of an age gap they themselves did not care for.
"I've always found it funny, how I can be good enough for people to watch my work and support my work and pay for tickets, and I'm old enough to be an adult and pay taxes, but I'm not old enough to know who I should and should not have s*x with."
She knew she had to stand up for him and their relationship. She remarked that as a grown woman, it was not up to anyone else to tell who she can be with and who she cannot.
Also Read: Are Florence Pugh and Andrew Garfield Dating? Fans Feel Romance Sparks Flying in Oscars 2023: 'Yelena and Spider-Man from another universe'
Florence Pugh And Zach Braff Get Ready For A Good Person
Florence Pugh and Zach Braff made their first public appearance together in 2019 and were rumored to have been together for three years before breaking up in 2022. The two then collaborated on the movie A Good Person. The screenplay was written by Braff specifically for Pugh and she was overjoyed upon learning how special the script had become to her. The original screenplay was written by Braff during the lockdown and he confirmed that the movie was written keeping her in mind.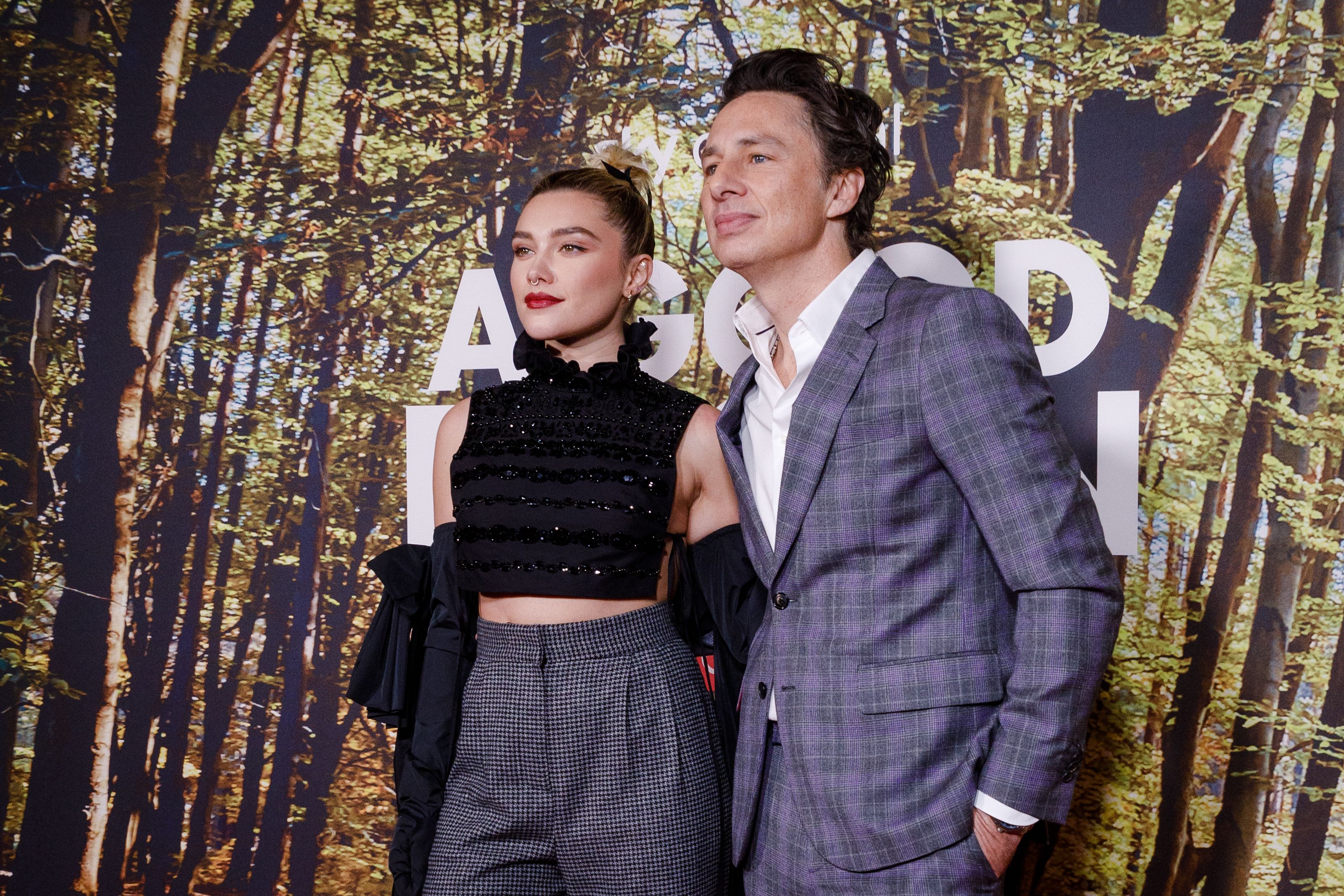 "He knows how I talk, he knows how I take the piss out of people and I think he just put that in his script and I was allowed to come and fill in where it was needed," she added. "But reading something that is dedicated for you written by someone who knows you so well is a wonderful gift."
Both the actress and the director are looking forward to the movie. Furthermore, they talked all positively about each other. While their breakup had been completely outside of the public eye, it was done on purpose considering how their relationship was the talk of the town for their fans.
Also Read: "I love being raw": Marvel Star Florence Pugh Reveals Why She Hates Rom-Com Movies After Collaborating With Ex-Partner Zach Braff for 'A Good Person'
Source: Variety