Adam Sandler has been famous for his incredible acting and humor in most of the roles that he plays. He is renowned and known by almost every household. However, it is surprising that he has not been seen in any mainstream franchises so far even after a long-term career of brewing success.
His range in acting spreads from Blended to Uncut Gems and Hotel Transylvania. It very clearly showed his capability with talent and how well he can utilize it. But he has so far managed to stay away from franchises such as the big three, Marvel, DC, and Star Wars. Even after having a chance of being part of such movies, the actor instead, will be welcoming the premiere of his upcoming science fiction drama on Netflix.
Also Read: "It was the best call ever": Adam Sandler Reveals Daniel Day-Lewis Was Blown Away With His Uncut Gems Performance as 3-Time Oscar Winner Gushed Over His Acting
Adam Sandler Talks About Working In Big Named Franchises
Adam Sandler, in his latest interview with Josh Horowitz on the podcast, Happy Sad Confused, finally talked about why he hasn't been a part of Marvel or DC yet. The actor happens to be a big fan of such movies, but never did it cross his mind to be part of them, neither does he consider the possibility of that to happen.
"I've never thought about it, maybe because no one has ever asked me. I don't know. I'm very into, I love that stuff. I see that stuff and I go wow, these amazing movies, but no it hasn't happened and probably won't happen."
There had been rumors early on that he was one of the top choices to voice Rocket Racoon in Guardians of the Galaxy, a role that is now being voiced by Bradley Cooper. This was debunked by James Gunn and Sandler too came forward to claim that he had not been asked about the role either. Although if considered, there are multiple roles that the actor could take up in these franchises, it seems that now is not yet the time for him to join the fantasy worlds of wonder.
Also Read: After 2 Decades, Rob Schneider's Comedy Cult Classic 'The Animal' Finally Bags a Sequel
The Possible Roles Of Adam Sandler In Mainstream Franchises
There are numerous opportunities for Adam Sandler to join one of Hollywood's most well-known film franchises. Currently, the most popular franchises are without a doubt the Marvel Cinematic Universe, DC Universe, Star Wars franchise, Wizarding World series, and Fast & Furious. Adam Sandler could play a variety of parts in most of these film series, and the studios behind them all would probably be glad to have him on board. It might take the ideal job or chance for Sandler to ultimately join a major franchise since he too hasn't considered this option as much.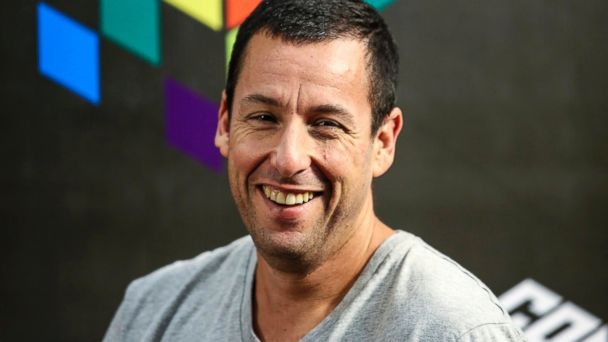 Fan casting might never stop surprising the audience as he had been seen within the wished-upon cast of the Fantastic 4 film, whose casting so far remains unconfirmed. His success itself gives him an opportunity to raise his name further than it already is, making his chances of being part of either mainstream franchises, even more prominent.
Also Read: 'Just want to be happy….don't want all that other crap': Adam Sandler Wants His Critics to Back Off, Says Their 'Sh*t' Reviews Don't Shake Him Anymore
Source: Happy Sad Confused