Hey, did you know that not all the movies released on IMAX screens are actually shot on IMAX cameras? Hundreds of films are screened in IMAX theaters but not even twenty movies have footage shot on an IMAX camera; this happens because of various reasons, and you would be surprised to know that it isn't just about money. 
Here is a list of some of the best movies released worldwide in IMAX theaters that were screened but not shot on IMAX. (This list is not restricted by timeframe or country.) 
10. AVATAR
IMDb ratings:- 7.8/10
Released almost eleven years ago, it was a significant attraction for many people. Unfortunately, it was not devoid of criticism. Avatar was the first major blockbuster that was shot in 3D, and it became crucial for IMAX.
With its sequel just around the corner, there are speculations that the IMAX experience will touch new milestones. 
9. LIFE OF PI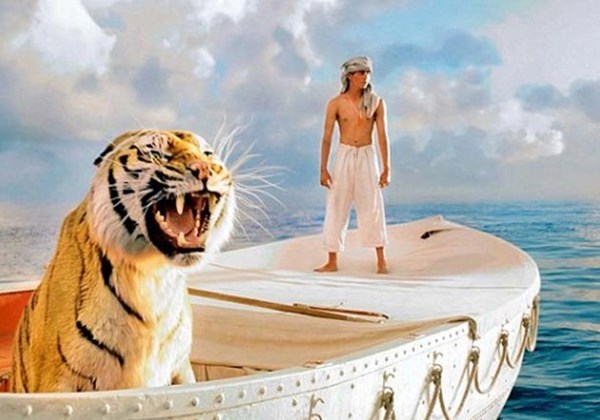 IMDb ratings:- 7.9/10
IMAX indeed increases Life of Pi's viewing experience, but it's a movie that can easily be screened on regular screens. It is a philosophical movie that is majorly set on a small boat in the middle of an ocean, and the CGI tiger makes it all the more engaging. 
8. THE AVENGERS 
IMDb ratings:- 8/10
Okay, so this movie just HAD to be screened at IMAX theaters. You wouldn't want anything ruining your experience of watching the Avengers save the universe, would you? MCU movies preceding The Avengers didn't entirely take the world by storm, but this movie's successors have indeed managed to go above and beyond.
7. BLADE RUNNER 2049
IMDb ratings:- 8/10
Blade Runner 2049, the second installment of the franchise, was released 35 years after the original movie (Blade Runner), and it absolutely crushed it at the box office. It is also one of the most beautiful looking films of the past 20 years. 
Extracting the IMAX screen's maximum benefits, Blade Runner 2049 went on to win the Oscar for Best Cinematography and Best Visual Effects. 
6. Deadpool 
IMDb ratings:- 8/10
Deadpool's powers include teleportation, Superhuman strength, and of course, profanities! A perfect blend of these powers made Deadpool one of the highest-grossing R-rated movies of all time. Although the movie and visual effects were impeccable, Deadpool wasn't exactly made for IMAX.
5. JURASSIC PARK (1993)
IMDb ratings:- 8.1/10
Imagine a remake of Jurassic Park, with all the modern technologies! 
With whatever resource and technology available at that time, Jurassic Park (1993) was quite revolutionary. The visual effects, sound effects, CGI, and of course, the dinosaurs make the viewing experience so realistic. Jurassic Park was meant to be screened on IMAX screens, despite not being shot on an IMAX camera.
4. HARRY POTTER AND THE DEATHLY HALLOWS- Part 2
IMDb ratings:- 8.1/10
The pressure of being the last movie of the series and the fans' building anticipation and love with each passing day made the success of this movie even more crucial. Everything had to be just perfect for the viewers, to make Harry Potter and the Deathly Hallows a success.
3. LOGAN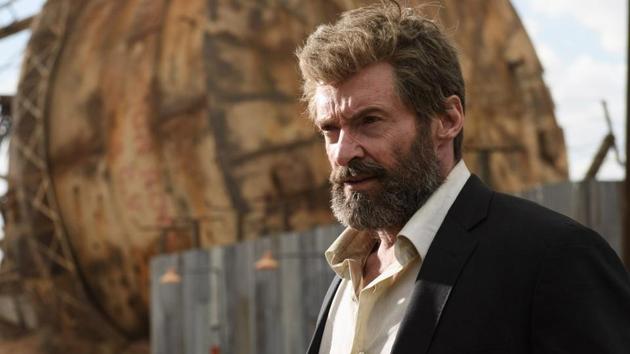 IMDb ratings:- 8.1/10
With elements of both the Western and superhero genre, Logan is a much-needed treat for the X-MEN movies fans. Be it Professor Xavier's constant imprecations or Logan's action sequences, everything helps this movie gain the fame it did. What made this movie even more captivating was the alluring shots of the massive desert. 
2. TOY STORY 3 
IMDb ratings:- 8.2/10
Toy Story 3 was the first Pixar movie to earn a billion dollars. This movie features one of the most heart-wrenching final scenes; it's enough to make an adult cry. 
After all, the camaraderie of Sheriff Woody and Buzz Lightyear must be viewed on nothing but the biggest screen. 
1.INCEPTION
IMDb ratings:- 8.8/10
Christopher Nolan is one of the first directors to use the IMAX camera, but surprisingly enough, Inception does not contain even one frame, shot on an IMAX camera. In fact, it is Nolan's only movie (since The Dark Knight) not to use this technology. 
Nothing screams "mind-boggling" more than the movie Inception. View this movie on IMAX screens to experience the extraordinary action sequences and sound effects. 
Do you know some more movies? Mention them in the comments section below.