Since these super intimidating actors played iconic movie villains, it is easy to bring yourself to hate the actor as well. But there's a difference between reel and real life. Despite playing many iconic movie villains, these actors are indeed super sweet.
Josh Brolin
When he is not out there destroying half of all life in the universe and decimating the cosmos, Josh Brolin is actually a very gosh-darn sweet human being. Brolin is known for his on set antics He also has an incredibly good sense of humor. There's a reason why this actor has played so many roles in comedy movies. Just look at the way the guy dressed himself up as a baby to celebrate Halloween. You may have hated him as Thanos but in real life, this guy rules!!!
Mads Mikkelsen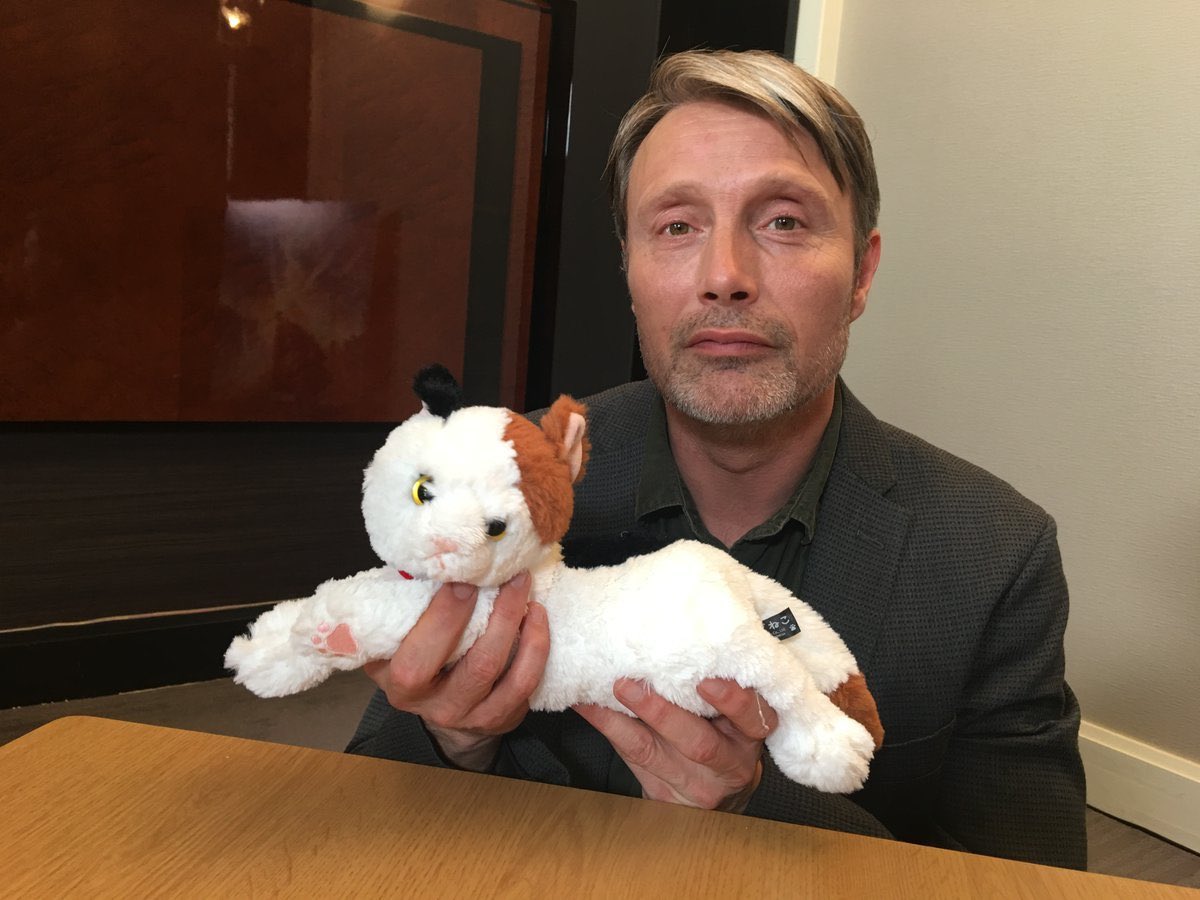 This Danish actor has recently found his calling playing villainous characters. In the film industry, Mikkelsen is generally roped in to play serious characters. He has played iconic movie villains like Kaecilius in Doctor Strange. He also played the role of Hannibal Lecter in the hit TV series – Hannibal. You take one look at Mads Mikkelsen's deep, dark eyes and the abyss beneath could enthrall you with its darkness. But once he is no longer in front of the camera, Mikkelsen is the gentlest of souls. Here is him sending everyone best wishes during the International Ct's Day. The guy is a cat person.
Ron Perlman
Fans openly confirm that Ron Perlman, despite having played many iconic movie villains in the past, is the sweetest guy alive. Years of being under the spotlight and fame has never made him any bitterrer. He still greets his fans with the same energy and enthusiasm like he used to back when he was just beginning to get noticed in the film industry. Like Mikkelsen, Perlman is a cat lover. If you have seen some of his interviews at Comic Con, you know that guy not only cracks epic jokes but is also thick-skinned enough to take one.
Javier Bardem
His role of Raoul Silva in Skyfall still sends chills down our spines. And the guy absolutely floored the audience with his role of Anton Chigurh in No Country For Old Men. Bardem may look very intimidating at first but people who know him, think otherwise. The fear factor that makes us get scared of him does not stop him from charming his friends in real life. Bardem is a goofball and one of the most soft-spoken celebs in existence.
Ian McDiarmid
Seldom do we come across iconic movie villains as despised as Emperor Palpatine of Star Wars. The very appearance of Palpatine and the way he was written into the grander Star Wars saga will forever immortalize Ian Mcdiarmid as one of the greatest and most iconic movie villains in the industry. But in real life. McDiarmid is very gentle and sensitive. His career includes around half a century in show business – including movies and even theater. Fame has never gotten into McDiarmid's head and he still remains humble to this day.
Ralph Fiennes
Speaking of iconic movie villains, can we complete the list without including He Who Must Not Be Named? Lord Voldemort was the scourge of the Wizarding World. He almost brought the world of magic to bend the knee before him. And the fans still get scared of hi. And in more ways than one, Voldemort became so mesmerizing as a villain was because of Ralph Fiennes. Thankfully, the actor is the human equivalent of a sugar ball in real life. He loves taking selfies and talking to fans in public.