If you love Iron Man or Captain America or both and are missing them on-screen, then it's time you devote yourself to comics. Because oh boy! They are full of awesome content! Marvel Comics has kept them alive and in action. And, we don't think they plan to do away with both the Avengers. The proof is the story we'll get to read in Captain America/Iron Man #4. It'll be available in comic book stores near you on February 23, 2022, to read! Recently, they launched a cover photo of the comic and it looks great! Moreover, it reveals something that's just mind-wobbling. Check it out: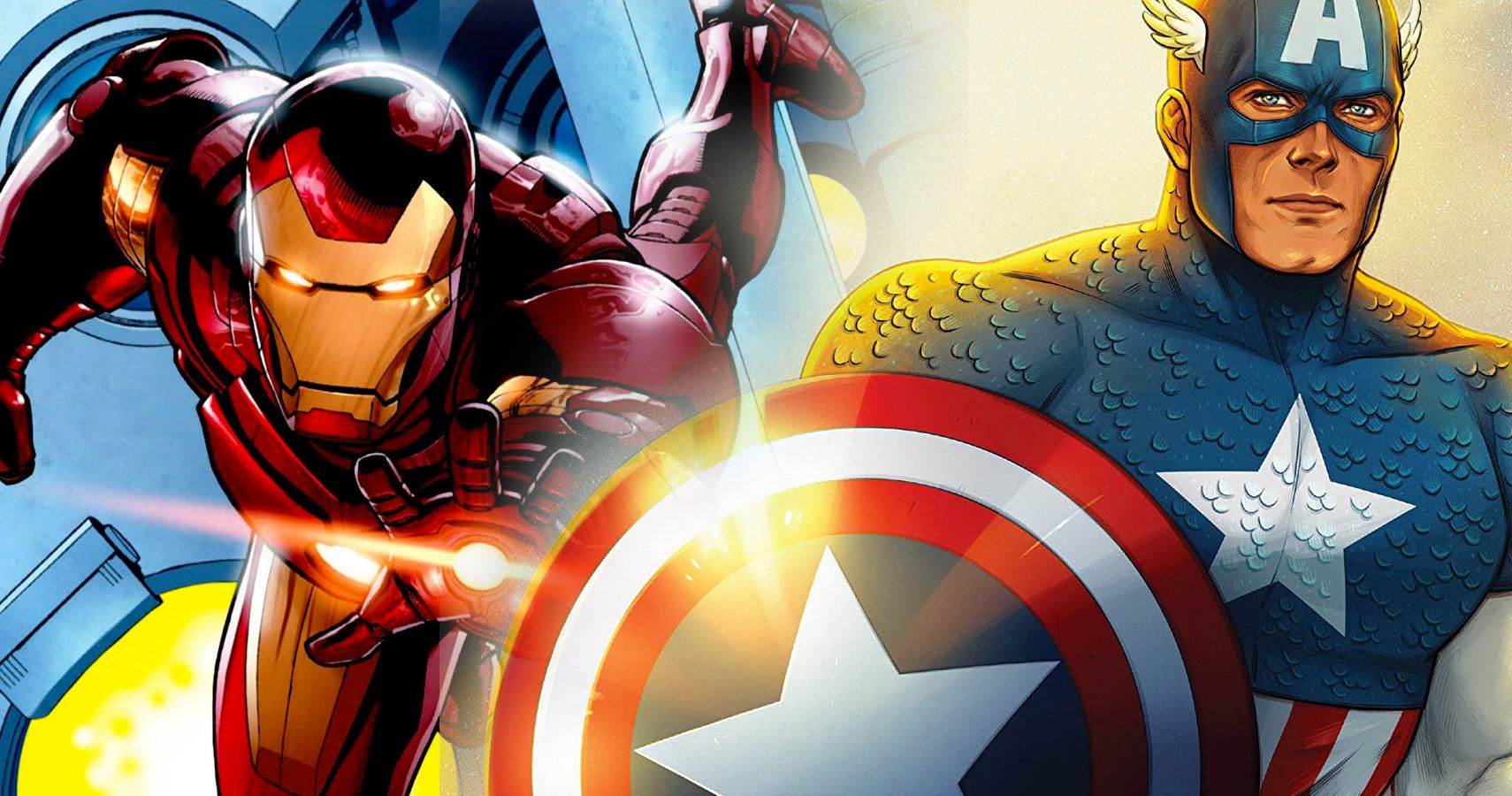 Iron Man And Captain America Fight Off A Villain Who Is A Mixture Of Both Of Them!
Captain America/Iron Man #4's recent cover photo shows something that is just too interesting! It shows Captain America and Iron Man fighting off a villain. But what's important is that the villain is not a usual one. It's a robot that's a mixture of both the Avengers. It has Captain America's shield and Iron Man's advanced technology. This is a dangerous mixture, especially when it is in a villain and not a hero. Imagine, a villain having traits of two of the best heroes.
Alex Ross created this beautiful cover for the comic that makes us want to read the issue as soon as possible. In this comic, we'll be introduced to Paladins. They're a group of superheroes who are coming in the way of Steve and Tony. But the latter duo will have to entertain them for their benefit.
In the latest preview of the comic, we can see Tony and Steve forced to team up with their enemies, the Paladins, to fight off against "Myrmidon-class killer robots". However, these Paladins prove to be more of trouble rather than help. So, it's double trouble for our Avengers. Moreover, Captain America and Tony are fighting against a villain who is wearing the armor that was worn by Hydra Cap in Secret Empire. Hydra Cap was Steve Rogers' variant who was from another world. This villain was defeated by Steve Rogers. However, Alex Ross' cover for the upcoming comic teases that Hydra Cap's legacy continues.