In a series of cryptic tweets made by Christopher Lloyd and Michael J. Fox, fans were spiraling about all the Back to the Future references that were being made as they started speculating what news was about to be presented to them. Whether it was another part of the series or something else altogether.
The last few days have seen people on Twitter jump from one cryptic tweet to another for the two, making fans from the 90s run around with excitement, wondering if this was a hint to any future projects regarding the franchise. This, however, may not have been the case at all.
Also Read: Time Travel Comedies Who Tried Being The Next Back To The Future Before 'The Adam Project'
Back To The Future Was A Big Possibility In The Eyes Of The Fans
Based on a hint that both Christopher Lloyd and Michael J. Fox had been building up this past week on their social media accounts; especially considering that both have Back to the Future slang entrenched firmly in the descriptions of their posts, the internet started to get really hyped. Fans had hoped for a legacy film or a series, but instead, a Back to the Future web store has been created to showcase the reveal. Fans are beginning to believe that this new web store may soon provide a new line of NFTs even though there is presently nothing available to buy from it. This shop although not selling anything currently is hoped to have merchandise of the franchise, focusing mainly on a clothing line based on the series.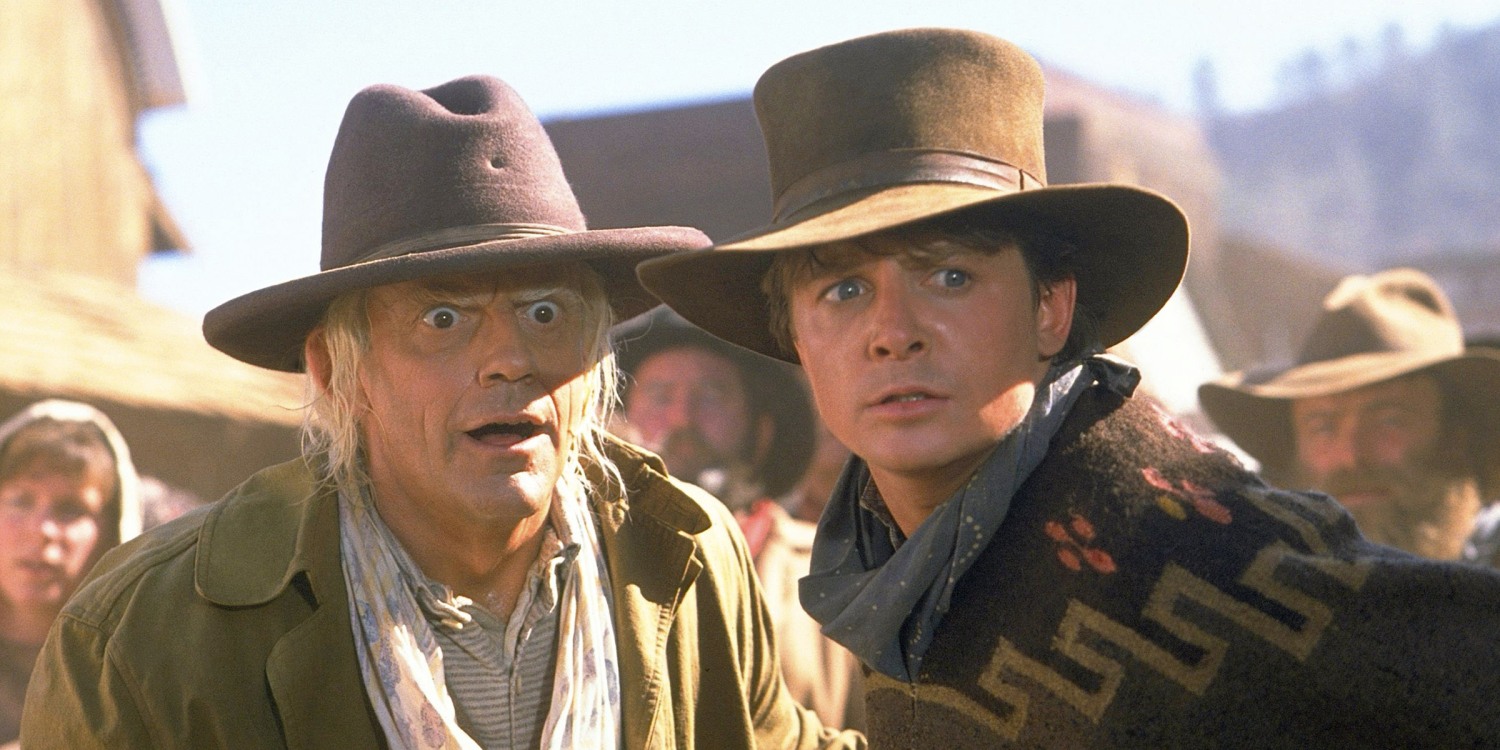 At New York Comic Con, Michael J. Fox and Christopher Lloyd both made appearances. Their reunion was particularly heartwarming because the two shared a hug. This is especially true given that Fox doesn't make many public appearances these days. Their discussion of the trilogy and the impact it had on their lives was a sight to behold. Although there was no mention of this store in the event, their interaction itself was something the fans yearned for.
Also Read: Back To The Future: Where Are The Actors Now?
The Want For Another Back To The Future Movie Does Not End
Even though Michael J. Fox got diagnosed with Parkinson's, making the possibility of a fourth installment for Back to the Future is extremely slim. 1985 saw the release of the first movie which was an instant hit in the theatres. Fox even went on to write multiple books regarding his diagnosis. However, while his physical limitations stop him from producing another movie, both he and Christopher Lloyd see the importance of the fourth film for themselves and the fans.
The Back to the Future shop is yet to sell anything but, the audience can log in with their email IDs and await any announcements regarding the online platform. The shop could sell clothes, collectibles, books, and whatnot.
Also Read: 10 Celebrities We Didn't Know Had Dangerous Chronic Illnesses
Source: Twitter @realmikefox @DocBrownLloyd