During The Sandman reveal and panel at Netflix Geeked, maker Neil Gaiman and Jenna Coleman officially revealed that her personality Johanna Constantine was a swap for John Constantine.
Netflix's The Sandman is taken from the comic of the same name composed by Neil Gaiman, who fills in as showrunner alongside David S. Goyer and Allan Heinberg. It recounts the tale of Dream, who, subsequent to being detained for quite a long time, should modify the Dreaming world and stop the nightmares that have since gotten away from frightening the Waking World.
More on John Constantine: Legends of Tomorrow: Matt Ryan To No Longer Portray Constantine But Will Play Another Character Instead
Fans' reaction to Jenna Coleman as "Constantine"
Fans and analysts have praised Coleman's choice for Johanna Constantine via web-based entertainment since the trailer and character banners were delivered.
Jenna Coleman as Johanna Constantine is such good casting, i've always thought it and said it but just from the little that we saw of her in the trailer she is already my favourite part of the show and i really don't think that's gonna change

— Luke (@qLxke_) June 6, 2022
This is now a Johanna Constantine stan account pic.twitter.com/rJkFIjVrNO

— ɧąཞ℘ɛཞ 🤍 (@HarperStephens_) June 6, 2022
OMG!!! Jenna Coleman will kick paranormal buttocks as Johanna Constantine both in the past and the present. I love her!!! 💕❤️😊 https://t.co/f5YhYiWq80

— Chris the Hat 🎩 (@ChrisArrzblg) June 6, 2022
You can tell who are the fake fans by people complaining about this thinking it's a gender bend of John.

Meaning they're not mad because they care about the comic, they're mad because they're sexists who never even read it. https://t.co/fxvFBaiMu1 https://t.co/4DlBYaU9TJ

— 💀 The Horror Guru 💀 (@TheHorrorGuru) June 6, 2022
I loved this woman since her role as companion of the 12th doctor on Dr.Who and now she it's gonna play my beloved Johanna Constantine. Netflix, you're giving me way too much for me to handle istg https://t.co/e1ndsfNS95

— Godless, the funny side character (@GodlessS1nner) June 6, 2022
Everything is Johanna Constantine and nothing hurts 🖤🤍 pic.twitter.com/S19cY7xw2f

— Juliana🐞 (@colemansdimple) June 6, 2022
Jenna Coleman and Neil Gaiman's take on "New Constantine"
The Sandman's Jenna Coleman says she simply shifted focus over to another variant of Constantine for motivation while planning for her interpretation of the character.
Gaiman and showrunner Allan Heinberg depicted Coleman's Johanna Constantine as "powered up" with a more costly white overcoat as opposed to the dirty, faded that has been John Constantine's signature look. She's likewise a little "opulent", with a higher class of customer base for her supernatural services, including the Queen and the Royal Family, yet the equivalent grief-stricken, injured" performer with a conscience that we as a whole know from the comics.
For Your Interests: Will Netflix's Sandman Fail for Going 'Woke'? Neil Gaiman Has A Response!
A Little About Johanna Constantine
First Appearance in the comics – The Sandman #13 – The Doll's House Part 4: Men of Good Fortune
Johanna Constantine (1760-1859) was an 18th and 19th-century aristocrat and adventurer, and an ancestor of John Constantine. She was the daughter of Lord and Lady Constantine, orphaned at a young age when her parents were hanged for treason. Stripped of her title, she was forced to live in poverty. Her luck turned in 1785 when King George III asked her to retrieve Pandora's Box.
"She's an Exorcist for the Royal Family," said the 36-year-old actress in her statement.
Also Read: "Stop being Batman" – The Sandman Lead Reveals Neil Gaiman's Advice On Set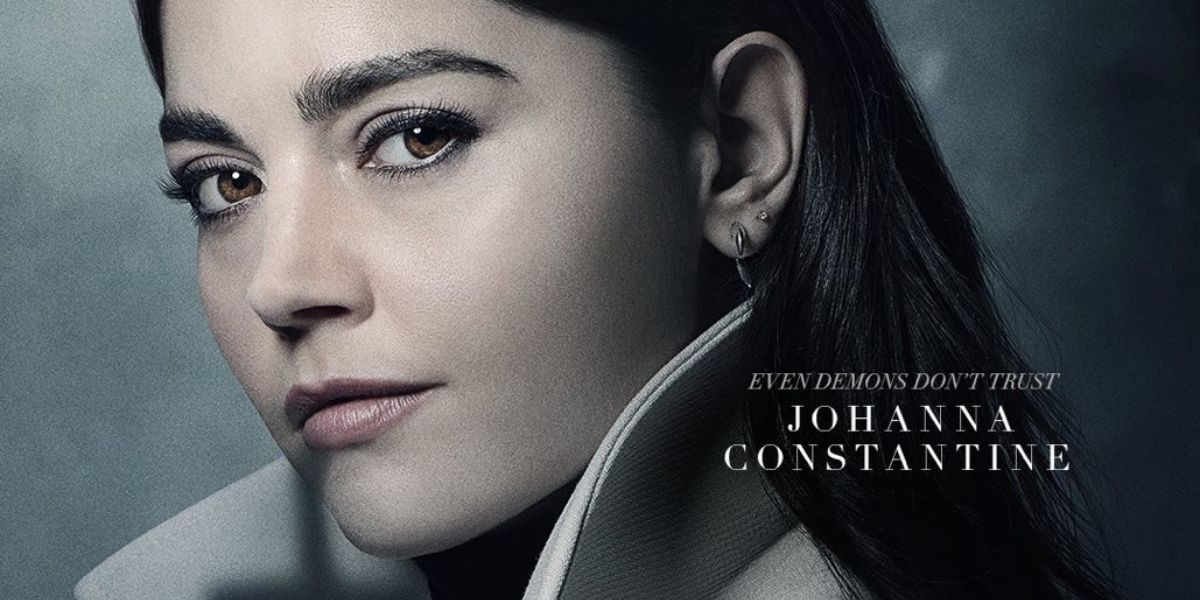 Read more about Mark Hamil's Role in Sandman: Mark Hamill Joins Netflix's Sandman Live-Action Adaptation Series
It also stars Tom Sturridge as Morpheus/Dream, Gwendoline Christie as Lucifer Morningstar, Boyd Holbrook as the Corinthian, Charles Dance as Sir Roderick Burgess, Kirby Howell-Baptiste as Death, Mason Alexander Park as Desire, and Donna Preston as Despair.
As of Today, 2 episodes have been released on Netflix.
Source: CBR