Pedro Pascal has been ruling the world of TV both on Disney+ and HBO Max with The Mandalorian and The Last of Us. With the third season of the Star Wars spinoff making fans jump with excitement even before its release, they will be more than eager to know that the journey for his character is far from over.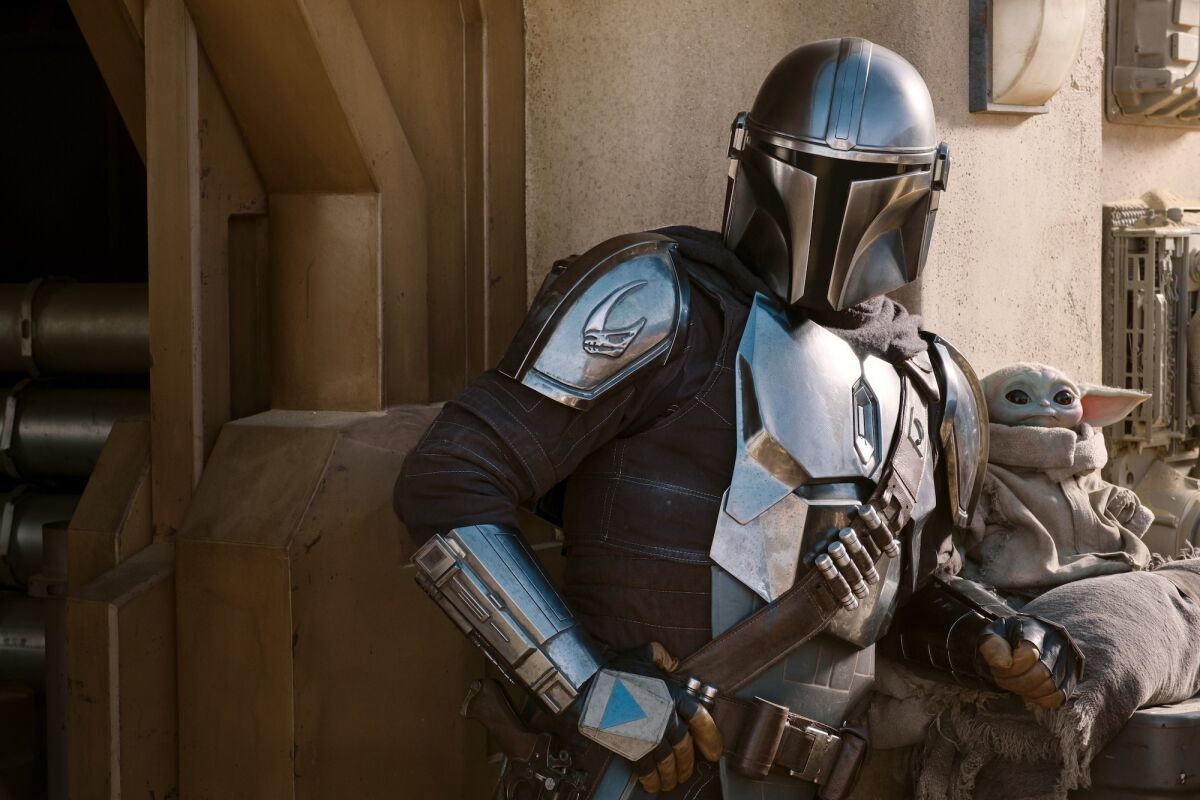 The series has been highly acclaimed and has managed to make fans learn of Pascal being familiar with the trope of a father figure finding a child. The third season is already making its way to the streaming service and the producer of the show has confirmed that if anything, Din Djarin's story has only made it to the halfway mark.
Also Read: "There's a protective father not in a very communicative relationship": The Mandalorian Creator Jon Favreau Reveals He's a Big Fan of Pedro Pascal in The Last of Us, Worries Actor Might Get Typecast Ahead of Star Wars Series Premiere
Pedro Pascal's Mandalorian Will Be Across Star Wars Shows
Jon Favreau has been working extensively on making the best of what The Mandalorian can offer. He confirmed that even with the fourth season already being written, Pedro Pascal's character's story is so vast and adventurous that it is nowhere near completed. According to him, Din Djarin has many more tales to tell.
'No, I don't – I think the beauty of this is that it's a middle chapter of a much larger story. And though we'll have resolution over time with these characters, I think that how these characters fit into the larger scope and scale, but it's not like there's a finale that we're building to that I have in mind."
He continued about how he isn't hesitant about seeing how the Mandalorian's journey could continue as a character. With the series getting spinoffs like Ahsoka and Skeleton Crew, Favreau is eager to see how the character could merge into these shows and still maintain his glory. He further confirmed that the story has no intention of ending soon either.
Also Read: Heavily Inspired By Marvel Movies, Jon Favreau Confirms Pedro Pascal's The Mandalorian, Rosario Dawson's Ahsoka, Jude Law's Skeleton Crew Can Have MCU Like Crossovers
The Mandalorian's Future Can Go On With Other Series As Well
The Star Wars shows that Disney+ has since featured are all trailing to a potential crossover that will perhaps give room to a bigger picture. The four shows are all building a future story that can grip fans of the franchise. Although there is a high chance of neither of these series ending anytime soon, they have all been crafted in such a way that even if a show were to end, characters could just jump from one series to another and find a place there.
However, having no endgame can backfire as well. Shows like Supernatural, Grey's Anatomy, The 100 and so many more have suffered from this. Stretching out shows can become repetitive no matter how many new plots can be created. So Jon Favreau would have to be very careful when deciding to continue a story for more than possible.
The Mandalorian's third season will be streaming on Disney+ from 1st March 2023.
Also Read: "We have to know where we're going": Jon Favreau Confirms The Mandalorian Returning for Season 4 With Massive Crossovers as Fans Claim Show Might Lose its Essence to Bring in More Legacy Characters
Source: Screen Rant