Midnighter is a name that we haven't heard of yet and it is not long since we will be hearing more of that name roaring across the whole DCU. Since James Gunn has come up with a new plan for the DC universe along with Peter Safran for bringing up the off-center heroes and villains into the main franchise, it is a matter of time since Midnighter is introduced alongside all the A-class superheroes and supervillains.
James Gunn's recent announcement involved the debut of big-time players like The Authority, and though Midnighter was mentioned, The Authority is run by Apollo who also happens to be Midnighter's husband. Though the movie is not even in its script-writing stage, fans are already excited about the movie and are engulfed in rumors about the actor portraying the gruesome superhero or an antihero.
Also read: James Gunn Confirms Darker, Gay Versions of Superman and Batman in The Authority Movie
Who Will Be Playing Midnighter in the Upcoming DCU Movie?
First of all, we need to know who Midnighter is. Midnighter is Batman's equal in the comics and a member of The Authority, though he is Batman's equal in pen and paper, in real life, he is far grittier, more powerful, and more lethal than ever. He has enhanced speed and reflexes, and inhuman healing abilities, all because he was experimentally and genetically prepared to be a better version of Batman.
Many may call Midnighter another Batman, but better and enhanced in every way possible, and if introduced to the DCU by James Gunn, Midnighter might be the first character representing the LGBTQ community in the comic universe. Midnighter has a very special ability to run thousands of scenarios through his mind to find out the perfect result suitable for him, just like Doctor Strange did in Infinity War.
Also read: James Gunn Hellbent on Copying MCU Will Release DCU Movies in "Chapters"
everyone wants Jensen Ackles for Batman in DCU but id rather see him do Midnighter

— Tony (@lasagnaheaven) February 23, 2023
Jake Gyllenhaal or Jensen Ackles.

— "Lee Pace should be Batman" truther. (@WayneG1939) February 23, 2023
Kit Williamson or Matt Bomer. Actually also Luke Macfarlane would be 👌 pic.twitter.com/dTya3JSShZ

— 🌒MidnighterAndApollo☀️ (@MidNApollo) February 23, 2023
Considering he's homosexual, I think Zachary Quinto or Wentworth Miller could work.

— John Walker (Alejandro Inarritu Worship Era) (@AverageFilmAPR) February 23, 2023
James Gunn himself

— Ulysses Uaat Reind (@UlyssesReind) February 24, 2023
Though James Gunn has only touched the tip of the iceberg taking the name of The Authority, fans all over the world have already been deciding on the cast for many superheroes and villains that may or may not be introduced. And among those Midnighter's cast boiled down to The Covenant actor Jake Gyllenhaal and the Supernatural star Jensen Ackles. The more interesting fact about him is that from the time Midnighter donned his suit, he completely forgot his name, his whole identity, his past, everything.
James Gunn's Current Plan For DC Universe
James Gunn was very straightforward with his approach for the DCU as after he removed Zack Snyder's Justice League from the franchise along with its spearhead, Henry Cavill's Superman, Gunn has been quite busy making the announcements for the upcoming projects. According to the DC Bible and the DC slate, DC Studios will be engulfing themselves with the upcoming shows and movies to the best of their abilities, the slate includes, Creature Commandos, Waller, Superman: Legacy, Lanterns, The Authority, Paradise Lost, The Brave and the Bold, The Batman Sequel, Booster Gold, Supergirl: Woman of Tomorrow, and Swamp Things that will mark the end of the first chapter of the DC Universe.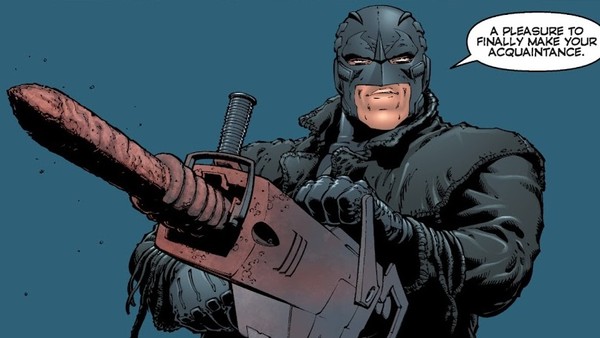 Also read: James Gunn Bringing Back Viola Davis' Amanda Waller for Secret Project Despite Black Adam Box Office Disaster
All the above-mentioned movies are plans for the future, for making a better DCU, in 2023 movies like Shazam! Fury of the Gods, The Flash, Blue Beetle, and Aquaman and the Lost Kingdom will be coming out which will be a banger to watch as people are keeping high expectations from James Gunn and Peter Safran. Though Gunn faced severe backlash from fans worldwide as he ousted Cavill's Superfrom the universe, he aims to come back twice as strong with his quality content.
The Authority has no specified release date.
Source: Twitter