John Cena is certainly one of the many sought-after WWE athletes who made it big after shifting to Hollywood, while his athletic and muscular figure is quite trendy nowadays and has also helped him bag multiple roles in the industry. Not only, John Cena, but multiple WWE athletes have also come over and made it big, becoming one of the most sought-after actors.
While it is true that John Cena might be quite popular right now due to his starring in multiple famous franchises, he gained further recognition for his starring as Peacemaker in the DC-produced show Peacemaker. Recent news about the second season of Peacemaker by James Gunn has left many shocked, especially John Cena, as it gets pushed back in the line.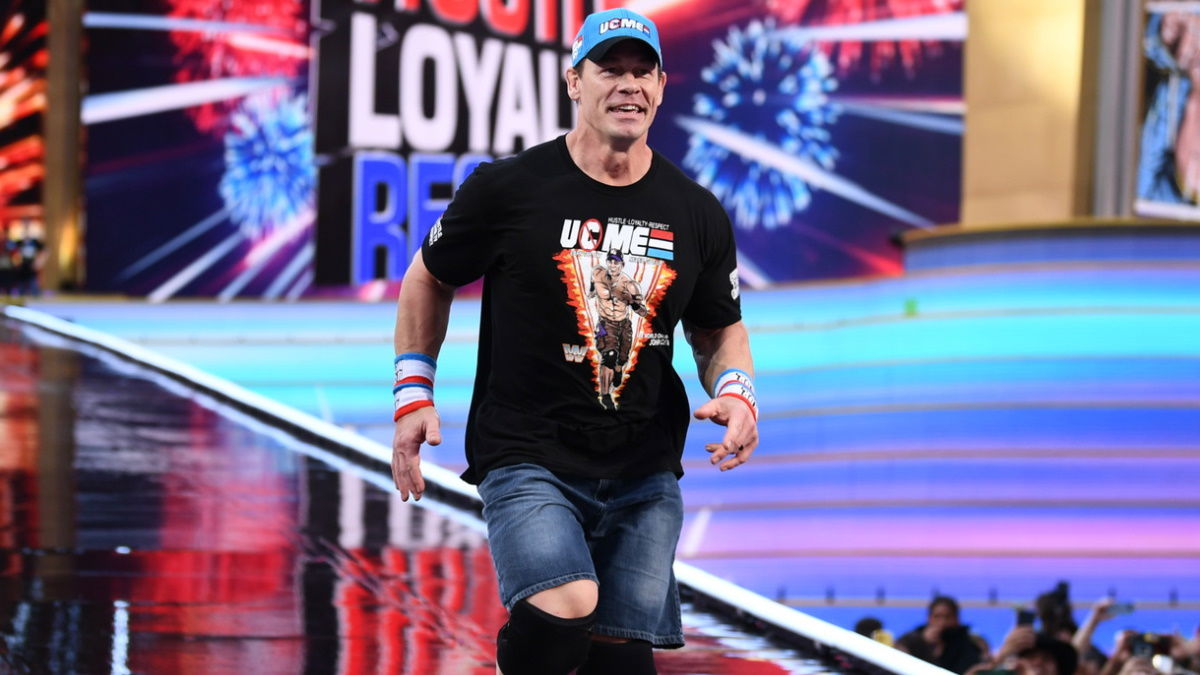 Also read: John Cena Feels "Super Sad" For Dave Bautista After Marvel Star Publicly Insulted Him For His DC Career
John Cena's Peacemaker S2 Is Pushed Back by James Gunn
John Cena had already earned quite a name for himself within the industry and his star as Peacemaker was one of the best things that ever happened to him. The first season was a complete success with good reviews and critics' ratings, the fans especially liked the main character of the show who is ready to do whatever it takes to maintain peace, and killing off people, innocent or guilty is nothing to him. The show had excellent action scenes, and unlike many other shows where the entire scene is made with CGI, Peacemaker's actions scene were quite real and the fans absolutely loved it.
Also read: James Gunn's Superman: Legacy Makes Final Move to End Henry Cavill's $50M Superman Career
While it has been officially announced that the show will return with a second season, according to a recent Twitter post by James Gunn, it does not seem that the second season will return any time soon. A question was asked to James Gunn about the second season of Peacemaker, and Gunn replied with, "Yes after Superman". Though it may come as a shock to many fans out there, for the last couple of weeks, Gunn has been actively talking about Superman: Legacy and how he is busy preparing for it and making it such that it becomes the new shareholder for DCU.
James Gunn Is Busy With Both MCU and DCU Projects
James Gunn is certainly a man with many skills, not only is he leading DCU with his new projects, but he is also in charge of the MCU's Guardians of the Galaxy franchise. It makes one think as to what it takes to control two multi-billion dollar franchises at the same time, producing blockbusters with both of them, not lose quality and still be ready with the next project.
James Gunn is currently seeing over the Guardians of the Galaxy Vol. 3 movie, though it is already in its post-production stage, Gunn promised MCU fans that he will definitely complete what he started and will give a proper ending to the group. He further shared that not a second in the movie will be wasted and Vol 3 will definitely be a tearjerker, and the characters will get a proper sendoff from the franchise.
Also read: Peacemaker Star John Cena Desperate For MCU Role, Pitches for 'Fantastic Four' Part: "Would consider most anything"
The complete reboot of the DC Universe brought about by James Gunna and Peter Safran is undoubtedly some tough work and the fact that the whole franchise now rests on their shoulders is quite the burden to carry. With the introduction of Chapter 1: Gods and Monsters, DCU is aiming to come back strong and shock the entire world with its movies and tv shows. Out of all the announced movies and tv shows, many will take on the big screen for the first time as they have not been taken out of the comics, and fans are expecting heavily from those projects.
Peacemaker Season 2 has been announced but will be released after Superman: Legacy.
Superman: Legacy will premiere on 11 July 2025.
Source: Comicbook