Ever since 1993, when the world was introduced to the possibility of the reincarnation of dinosaurs, fans have been eager to imagine the ramifications of such an existence. The Jurassic Park trilogy created scenarios that brought the dinosaurs to life with eerily human characteristics, keeping fans guessing about how much these creatures really understand and whether man stands a chance against them.
In the first movie of the Jurassic World trilogy, Chris Pratt and Bryce Dallas Howard gave new life to the franchise with a fully operational and more advanced theme park where bigger is always better. Claire (Bryce Dallas Howard) learns to see dinosaurs from the eyes of Owen (Chris Pratt) who shows her that they are more than just an attraction and deserving of protection. 'Jurassic World: Fallen Kingdom' offers a back story to how John Hammond got his start which led to the development of the original Jurassic Park. He and his partner, Benjamin Lockwood, had a falling out over Lockwood's granddaughter, Maisie (Isabella Sermon), who we learn by the end of the movie is a clone of Lockwood's late daughter. The impending eruption of a volcano on Isla Nublar results in the relocation of many dinosaur species to the mainland. A series of plot twists leads to the release of dinosaurs into civilization and a new life for Maisie with Owen and Claire.
Jurassic World Dominion Review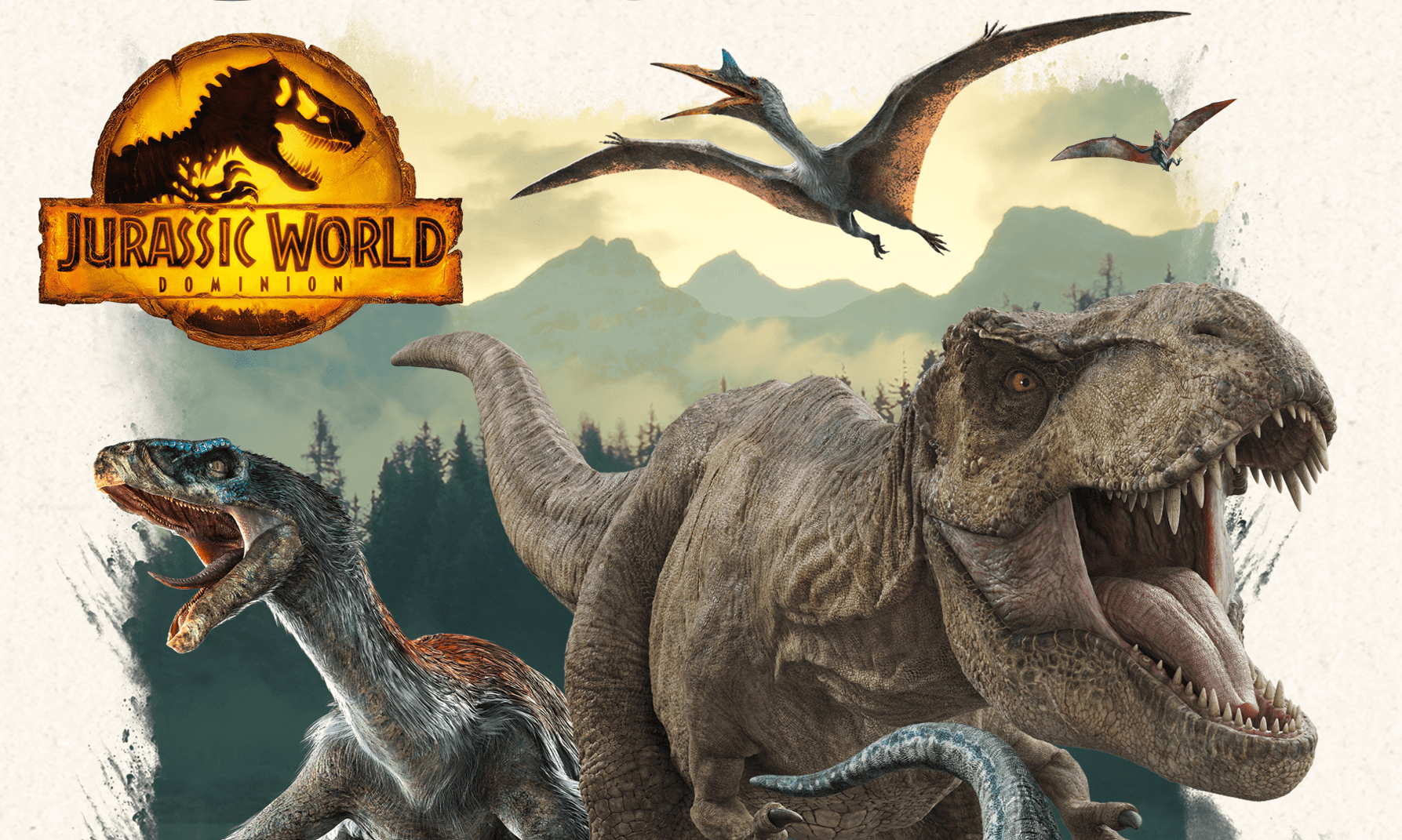 Jurassic World Dominion begins with the world now struggling to coexist with its new inhabitants. This struggle parallels the difficulties Owen and Claire are facing with parenting a now 14-year-old Maisie, who is learning to cope with feelings of isolation and not belonging. Familiar characters from Fallen Kingdom return alongside new faces to assist Owen and Clare as they fight for what matters most to them.
Related: Chris Pratt Had Shockingly Predicted His Jurassic Park Role Back in 2010
A threat to humanity prompts the return of beloved characters from the Jurassic Park trilogy. Dr. Ellie Sattler (Laura Dern), Dr. Allen Grant (Sam Neill), and Dr. Ian Malcolm (Jeff Goldblum) join together to face the looming destruction of the world's ecosystem. The two groups end up together as their separate quests lead them once again into harrowing danger amidst the world's most deadly carnivores.
Jurassic World Dominion offers many jump-scare moments with plenty of high-action dino battles that fans have grown to expect. Those familiar with the Jurassic franchise will enjoy the easter eggs and storyline comparisons to past movie scenes. It was fun to see where our favorite characters have ended up, however, having several major players in this film made it impossible to give each of them the screen time they deserved. A split storyline also prevented fans from being fully invested in either of the causes. All in all, it was fun to watch and definitely worth the time, even if it had some minor distractions.
As a diehard fan of the Jurassic franchise, I give Jurassic World Dominion a B+ for movie nostalgia and dinosaur thrills. It's definitely a must-see if you're a fan of the previous films.
Follow us for more entertainment coverage on Facebook, Twitter, Instagram, and YouTube.