Keanu Reeves is an icon. He's been a part of Hollywood for more than 3 decades now and has done multiple movies. Initially, he was dismissed as an unconscionable lightweight. But he passed his test of time and proved that he was much more than that! He's been a part of huge franchises like The Matrix and John Wick. He has literally birthed life to his characters on-screen. His performance in his movies made it possible for the makers to go ahead with their franchises. However, having worked in the Hollywood for over 3 decades, and having numerous movies, his most acclaimed movie isn't what you would expect. Check it out:
Keanu Reeves: Out Of All The Films, You Won't Believe What's His Most Acclaimed Film!
You would think his most acclaimed movies must be one of those wherein he's the lear or must be some big movie names. However, the truth is, his most acclaimed move is Toy Story 4. Keanu wasn't the main lead in this movie. He played the supporting character of Duke Caboom. The character only wanted to ride his motorcycle and be the greatest stunt-toy ever made!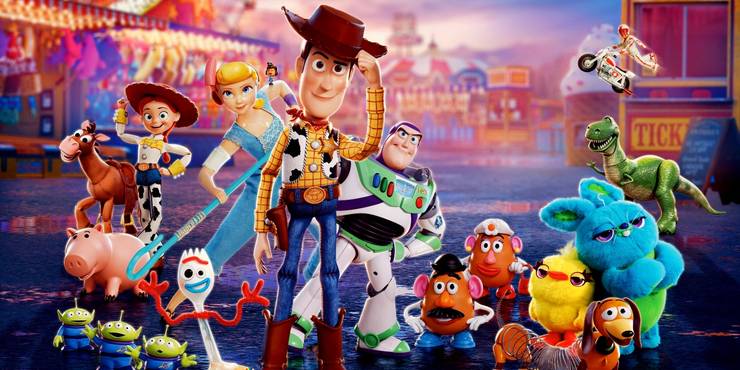 The wasn't solely dependent on Keanu. It had a good cast overall. But his presence helped push the movie to unprecedented heights. It got a 97% on Rotten Tomatoes and has "Universal Acclaim" tag to its 84 rating on Metacritic. The movie once again managed to pull off a magic act.
Keanu Reeves' character Duke Caboom is a variation of 1970s Knievel toy. He is a Canadian toy, parodying the American Knievel's flamboyantly patriotic uniforms. However, his perceived haunted him even after he made a new life with his abandoned toys. It was later that he realized he was always what he wanted to be!
Keanu Reeves is the perfect choice for the role and it fit him like a glove. He keeps the reality of the character's pain alive while being fully in on the joke. Keanu gives him humor, soul and acceptance of life's beauty. The cast of the movie is full of experienced and big names and Keanu is one of them. However, he did not fade away between them. Rather he managed to match his performance with them. Most importantly, he didn't outdo his performance. He kept it subtle, yet memorable! That's Keanu Reeves' magic.