Marvel Studios' Phase 4 is off to a very good start. Dozens of brand new characters will be joining the foray of the MCU, but there's one question on every comic book fan's mind. Will a Young Avengers movie or Disney+ show ever happen? Already shown in WandaVision, the series introduced fans to Billy and Tommy who showed off the superpowers of their hero personalities, Wiccan and Speed. With Marvel Studios bringing in Hailee Steinfeld as Kate Bishop in Hawkeye, Kathryn Newton as an older Cassie Lang along with Jonathan Majors as Kang the Conqueror in the third Ant-Man movie, and Xochitl Gomez as America Chavez in the second Doctor Strange film certainly, we should be getting something right?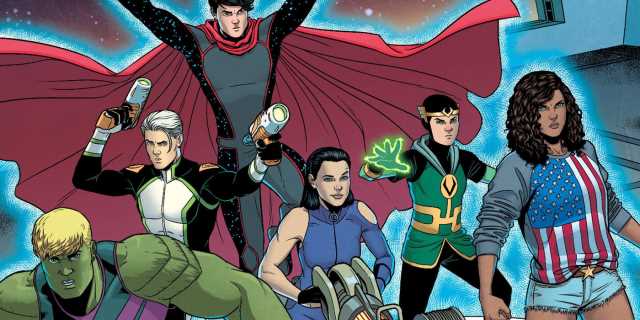 In a recent interview with Entertainment Weekly, Marvel Studios president Kevin Feige addressed the possibility by saying:
"As a comic fan, anything in the comics is always our inspiration and our guide point. How those things come together and in what shape, it's always subverting expectations, it's always half the fun as meeting them. But, yes, you can certainly see that Phase 4 is introducing all sorts of new types of characters with the potential being endless."
While he doesn't specifically mention the Young Avengers he does continue to say:
"Now, all of us at Marvel Studios feel like Nick Fury at the end of Iron Man 1, as new actors and new performers come in and we tell them they're part of a bigger universe. They just now have to do the work required to build their audience. I'm happy to say everybody that's here, certainly where I'm sitting now, is doing amazing work and [I] can't wait to show them the world."
Would you be interested in a Young Avengers project? Which member(s) of the team are you excited and/or hopeful to see in the MCU? Let us know in the comments below!
Follow us for more entertainment coverage on Facebook, Twitter, Instagram, and Letterboxd.