Kat Harrington, star of Game of Thrones said it will be painful to see the prequel because of the emotional connection. Harrington will be seen next in Marvel's Eternals and of course, his role in the HBO Max series Game of Thrones was no less than exceptional. Even though the last season was bombed by fans, it didn't stop the production to start on its prequel, House of the Dragon. Speaking about the same prequel, Kit Harrington shared his views. Check out his full comments.
Kit Harrington Talks About Game of Thrones Prequel
Harrington's next big project is with Marvel and it is called Eternals. His role in Game of Thrones as Jon Snow was widely loved. The show went on for 8 seasons and the actors in it are bound to get attached to their characters. While promoting Eternals he was asked about his time on GoT and his thoughts on the prequel. He says that it might be painful to watch House of the Dragon. Check out his full comments:
"There's emotion connected to that for me. I think to see people get into outfits and costumes, that resemble what we wore for all those years, and it [has] the same music and style and tone, but not be in it is always going to feel — There's going to be a rawness there."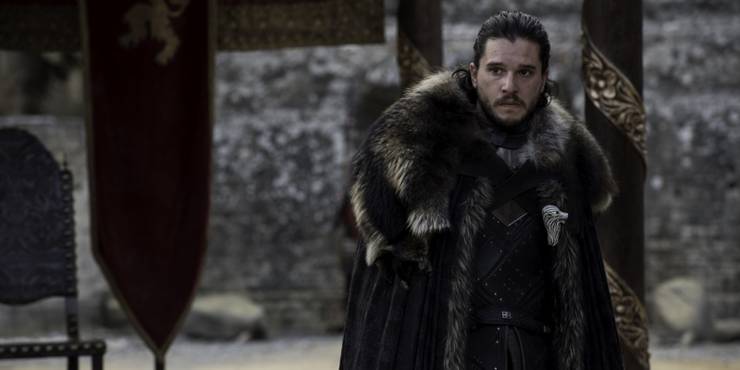 However, Harrington also said that he will eventually tune in to the series when it airs. He then goes on to support the Emmy Award-winning showrunner of House of the Dragon Miguel Sapochnik. for those who didn't know, Game of Thrones is based on a fantasy novel series called A Song of Ice and Fire written by George R. R. Martin.
The show boasted an ensemble due to actors like Richard Madden, Peter Dinklage, Lena Headey, Sean Bean, Emilia Clarke, and Pedro Pascal. The show attracted record-breaking viewership on HBO and the much-awaited prequel is destined to do the same. Even though the show did not end as the fans want, the love for the show doesn't go and you can expect a lot of support for the prequel.