A preview for the upcoming Kong vs. Godzilla prequel comic book is released, and we've finally got a glimpse of the adult King Kong. Additionally, it is clearly visible that the King Kong we had seen in Skull Island was a baby who has turned out to be a really huge adult.

KONG'S NEW LOOK
King Kong is looking old and bearded, ready to face all the challenges coming on his way. After the grand success of the Marvel Cinematic Universe it has inspired many other franchises to develop exciting things. Though Kong still appears to be small enough to face the Godzilla, he is much bigger than those helicopters. Legendary Pictures are keeping everything behind the closed doors. Fans are eagerly waiting for an answer as to why all the Titans were heading to Skull Island. Legendary has hit the spot and is taking complete advantage of the current "[email protected]" Also. they have released a preview comic for the upcoming Godzilla vs. King Kong and announced a new Titan, namely Camazotz.
Breaking: New images of "Adult Kong" with his beard have been revealed during the Legendary Comics: Monsterverse Publishing 2020 panel that took place during [email protected] 2020. pic.twitter.com/CQjMgpjOXH

— Kaiju News Outlet (@KaijuNewsOutlet) May 21, 2020
EXCITING CHARACTERS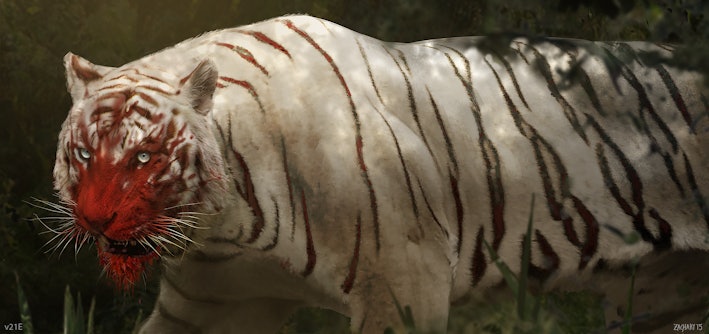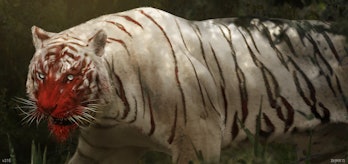 We can find the pictures of an older and taller King Kong bearing a long ragged beard. However, it is clear that the previously shown Kong was just a baby, and now Kong is ready to face the giant Godzilla. The comic panels also show a huge Bengal Tiger, which is creating excitement amongst the fans. We were expecting the tiger to appear in the movie Kong: Skull Island. It will be exhilarating to find whether the creatures designed for  Kong: Skull Island will be able to make it to the big screens.
THE KING OF MONSTERS
The King of the Monsters has reigned on Skull Island for quite some time, and this is now the most imposing and exciting incarnations in the history of the cinematic universe. Adam Wingard has directed Godzilla vs. Kong, and the scriptwriters are Terry Rossio, Patrick McKay and J.D. Payne, T.S. Nowlin, Cat Vasko, Lindsey Beer, and J. Michael Straczynski.
Godzilla vs. Kong will hit the theaters on November 20, 2020. Moreover, Kong vs. Godzilla could be the most exciting confrontation in Kong's history.
Are you excited about the final release?
Please share it with us.
Sources: HeroicHollywood ,ScreenRant