Shang-Chi is the Master of Kung Fu and a Marvel Universe Classic character. His character is inspired by the Eastern stories of heritage and power. When Shang-Chi and the Legend of the Ten Rings got released, it touched a huge box office number. In the film, Shang-Chi fought and defeated some of his enemies. Here is a list of some strongest Marvel characters the Kung-Fu legend Shang-Chi stomped on.
1. Shang-Chi Defeats Sister Hammer:
Shi-Hua, also known as Sister Hammer in the Shang-Chi comics, her skills and powers somehow match with her brother. The relationship between her and Shang-Chi was tragic, just like his relationship with his other family members. However, Shang-Chi defeats her. Though Shang-Chi permits her to escape in the end, he, anyhow, became the leader and secured victory.
2. Shang-Chi Defeats The Gorgon:
In 
Avengers
 world, you will see Shang-Chi defeating a giant Dragon Gorgon. To beat the Dragon, Shang required Pym Particles. These particles allowed him to develop into an enormous size. He fought with the dragon hand to hand and threw the Gorgon's base miles away from its origin Madipoor.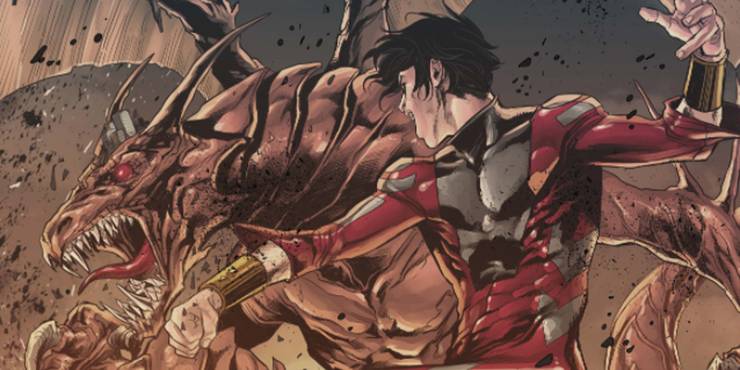 3. Shang-Chi Outmanoeuvres Spiderman:
Shang-Chi is an excellent fighter and a super-intelligent man, and this is the perfect example of that. When the villain King Wild Man infects Spider-Man with a mythological Yeren Root, the hero becomes a giant hulking Yeren. Shang-Chi and his Sister Dagger help Spider-Man, and he returns to normal. In this episode, we saw a bit of the emotional side of Shang-Chi. 
4. Shang-Chi Stomped And Kicked Sindr:
Shang-Chi defeated a cosmic threat with the help of New Agents of Atlas and Captain Marvel. She is none other than the daughter of Surtur, the fierce and fiery enemy, Sindr. With the guidance of the Master of Kung Fu, Shang-Chi, Sindr ultimately got defeated in no time. 
5. Shang-Chi Gets His Revenge On Humbug:
In the 2007 series of "Heroes for Hire," Shang-Chi worked alongside a host of allies. The group included an insect-powered metahuman Humbug. Humbug was a former team member who became dangerous as he was initially a victim of an insectoid hive-mind that infected him. So, when Humbug betrayed another team member, Tarantula, by killing her, Shang-Chi couldn't stop himself from taking revenge on his friend's death. He eventually murdered Humbug.