Tom Holland's Spider-Man: No Way Home became a cinematic masterpiece when the movie brought together three generations of Spider-Man fans all in one theatre cheering throughout the movie. Undoubtedly, there had been some tears shed and some victories achieved. However, ultimately, it was proven that the entire trilogy for Holland had been a well-elaborated origin story.
This origin story made the fans not only connect with Peter Parker but also understand how his journey traveled from being a teenager going through life and learning to balance out responsibility, to finding value in the wise saying that May Parker gave out in the series. Every old character that had been brought back in the movie played an important role, some even becoming established characters in the Marvel Cinematic Universe.
Also Read: Sony's Spider-Man 4 Announcement Reportedly Coming Soon, Tom Holland Movie To Avoid Releasing During Avatar 3 Premiere
Tom Holland's Spider-Man 4 Could Work With Daredevil, Kingpin, And Potentially Scorpion
While there is still no news about a fourth part to Tom Holland's Spider-Man series in the MCU; it is not clearly out of the question that there will most definitely be a continuation of his story. Spider-Man: No Way Home reintroduced Charlie Cox as Daredevil and then Hawkeye brought back Vincent D'Onforio as Wilson Fisk. The duo could soon reunite and there could be no better setting than with the two heroes in red. Kingpin has been a common foe for both the heroes in comics, and to see them team up could very easily make the fans go berserk.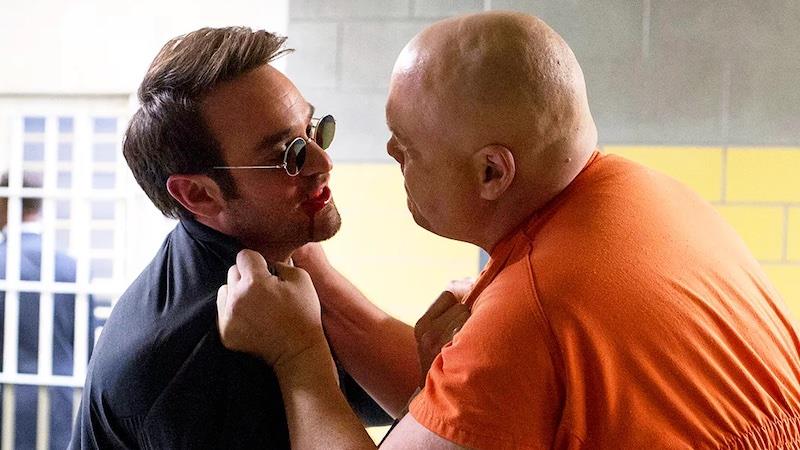 There have been various other demands from the fans and these mainly include Scorpion and Felicia Hardy's Black Cat. The dynamics between both these characters and the web-slinger have been extremely interesting. Felicia's relationship with Peter can further be explored seeing that MJ does not remember Peter anymore. The thief and the hero quickly got closer and it was not long before the two had been chasing and accompanying each other. There is an entire catalog of villains that the spider-themed hero has. Among these, Scorpion has been one of the few who hasn't been looked upon as much.
Also Read: Marvel Embarrassed Tom Holland in Front of a Bunch of School Kids While Preparing for 'Spider-Man': "It was a school for genius kids. I am no genius"
Fans Fantasize Their Own Version Of Spider-Man 4
Fans have been waiting for the fourth installment of Tom Holland's movie series ever since the third dropped in theatres. The hopes and anticipation for this movie have been even higher, considering how the third part had surpassed the fans' expectations by a lot.
I would also like to add: pic.twitter.com/4Ljm4T48X8

— Joseph Dutra 🦆 (@dutra_joseph) January 15, 2023
Let this be Spider-Man 4 pic.twitter.com/hLr2pNnYjj

— SwitchCastPlays (@switchcastplays) January 15, 2023
Jameson needs to have a hand in creating Scorpion, like the comics. The spider slayers too. In an ideal world, he's behind all the villains

— ᎷᏆᎢᎻᎡᏆᎠᎪᎢᎬ (@venom0804) January 16, 2023
Cut Matt introduce Miles and Felicia Peter shouldn't team up with anymore established characters in his movies the former are big names and have yet to appear on live action Fisk fought Matt more than enough times he should be a villain to other heroes like Echo and Spiderman.

— Spartan69 (@Spartan69H) January 16, 2023
YES! Would love to see Scorpion take on Spidey. Every one always sleeps on Scorpion for some reason, but if they don't make him a mastermind, just a powerful heavy under Kingpin, he could work wonders.

— Bitter Arron (@bitter_arron) January 16, 2023
The world of Spider-Man has no shortage of heroes and supervillains. The number of characters and story arcs that are loved by fans leaves an entire array of ideas that could be picked up and turned into a movie. It allows the franchise to weave into the character of Peter Parker and how after the events of Spider-Man: No Way Home, he is moving on in life.
Also Read: Robert Downey Jr Had a 3 Word Response When Marvel Wanted to Cast Tom Holland as Spider-Man
Source: Twitter