It has been a while since Kang made his first appearance in Loki, setting off the start of an entire multiverse of stories waiting for the fans to see. Loki finally got to be the lead for his series on Disney+ after making his first appearance in the Marvel Cinematic Universe in Thor. Years later, Tom Hiddleston starred alongside Sophia Di Martino in the show where they both discovered themselves and the challenges ahead of them.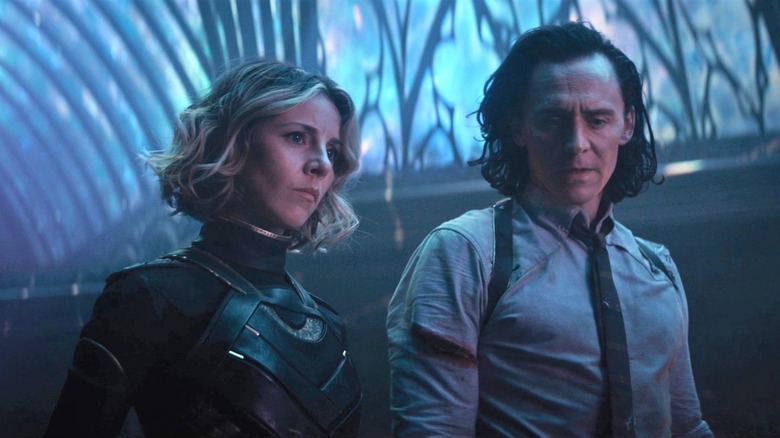 The show also set further MCU projects by opening up the multiverse, as well as setting up the groundwork for Kang the Conqueror, who first was seen as He Who Remains in the show. However, it seems as if the show was going to have a completely different outcome than the one the fans received.
Also Read: MCU Stars Tom Hiddleston, Zawe Ashton Reportedly Welcome First Baby, Are Now Proud Parents To Kid Loki
Loki Almost Had A Different Ending
Loki was meant to have a completely different ending for the titular character. He was supposed to finally get the peace he so yearned for, ending with his departure to a completely different universe, giving the character what he had been asking for ever since his brother first picked up Mjolnir. He was going to be off to different worlds, exploring and having adventures that would then have supported Loki's dream.
"So some of the designs were incorporating a bit of the TVA uniform that he had been wearing throughout the season—like a customized version of it—and then some are based on various Lokis from different comics. The ones in the billowy white and black robes were both like an enlightened, yoga-practicing Loki, or something like that."
Loki was revealed to have multiple suits, all incorporating his adventures. This was released in Marvel's Loki: Art of the Series, which was also the book that gave out the idea about there being more than one ending.
Loki was to leave everything and live his life on his terms rather than being driven by means such as the Tesseract and to take the throne of Asgard.
Also Read: "I really hope it gives them the courage": Ke Huy Quan Gets Emotional After Massive Fan Support Praising His Return to Acting in 'Everything Everywhere All At Once' As Actor Joins Loki Season 2
Alas! Loki Could Not Get His Happy Ending
Tom Hiddleston might have wanted Loki to be settled in life but, Marvel certainly had other plans. Setting up not only an entire Saga revolving around the multiverse but also introducing Johnathan Majors' Kang has created the base of an even bigger villain than Thanos.
The second season of Loki had been announced already as the end credit scene of the show's season finale and the production for the same has already begun, increasing the anticipation of the fans. Currently, it is unknown as to which future project would be seeing the character next.
Also Read: UK Votes Idris Elba Over Henry Cavill as Next James Bond, Tom Hardy and Tom Hiddleston Next Top Picks
Source: The Direct