As the Marvel Cinematic Universe expands, fans still have a personal favourite project which is Loki. Since the character's debut, fans have been waiting for his solo project and there you have it. The Disney+ series was impeccable and it finally introduced us to the Sacred Timeline. With this, the series gave us the Time Variance Authority (TVA) that eliminates any and everything that harms the timeline. However, the finale switched things up as Sylvie killed He Who Remains and the timeline was out of order. Now, our theory is Loki season 2 will have a TVA war. Crazy isn't it? Check it out!
Loki Season 2
The Disney+ series was anything but boring. It introduced us to many interesting characters such as Miss Minutes, Judge Ravonna, and our favourite, Mobius. In the finale, when Sylvie pushed Loki into the gateway, he went back to the TVA. There, he rushed to find Mobius but it was revealed that he was at a different TVA, which means a different timeline. This, in turn,  means that there are different TVAs in different timelines. What could this mean?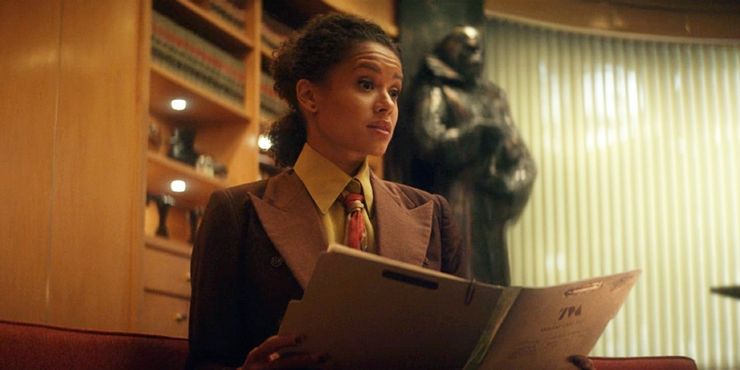 This could very well lead into an interesting direction where all the TVAs battle for their timeline. It could also mean that there could be one TVA that is more advanced than the rest. While it might sound far fetched, it's not impossible. Everyone would want their timeline to survive, which means eradicating the rest. Could this mean a possible TVA war?
A Possible TVA War

Fans are wondering if we will get to see Loki in Doctor Strange in the Multiverse of Madness or not. If Loki doesn't show up, then we should at least get to see the TVA in the movie because of the multiverse. The latter is being explored thoroughly and the Authority should come up somewhere. It is also possible that Strange could get into a fight with the TVA and easily overpower them.
If such an event was to occur, it could directly lead to the second season of Loki. As revealed by Tom Hiddleston himself, Loki will be looking for Sylvie which means he will be scouting through the multiverse as well. This means he will be getting in touch with the TVA. Hence, multiple TVAs are existing and that's a fact. Now the question is – will there be a war? Which timeline will become the Sacred Timeline?
The second season could be about the Time Variance Authority, giving more screen time to characters like Ravonna and Mobius. Maybe the Void could also be explored more and we get to see Kang's citadel again. This could make up for a great finale. What do you think of this theory? Let us know!