Marvel Comics, in collaboration with Queen Studios, decides to drop a life-size bust of Venom in his time as the Lethal Protector. Venom, as a character, is unfathomably popular and his fanbase is almost too dedicated. That is the reason why even when the character came to the big screen, the fans made sure to show their support. The recent addition, Venom: Let There Be Carnage has finally brought Venom to the MCU, which means he'll be meeting his long-time comic friend, (pun), Spider-Man. In the past, Marvel Comics has released many collectibles. And now, Venom has joined the list too and fans would want to have this in their collection. Check it out!
Life-Size Bust of Venom Released by Marvel Comics
The statue clearly draws inspiration from a time when Venom was known as New York's Lethal Protector. Also, this bust is a recreation of Venom #28's Elite Virgin Edition variant cover by Valerio Giangiordano. Check out the life-size bust below: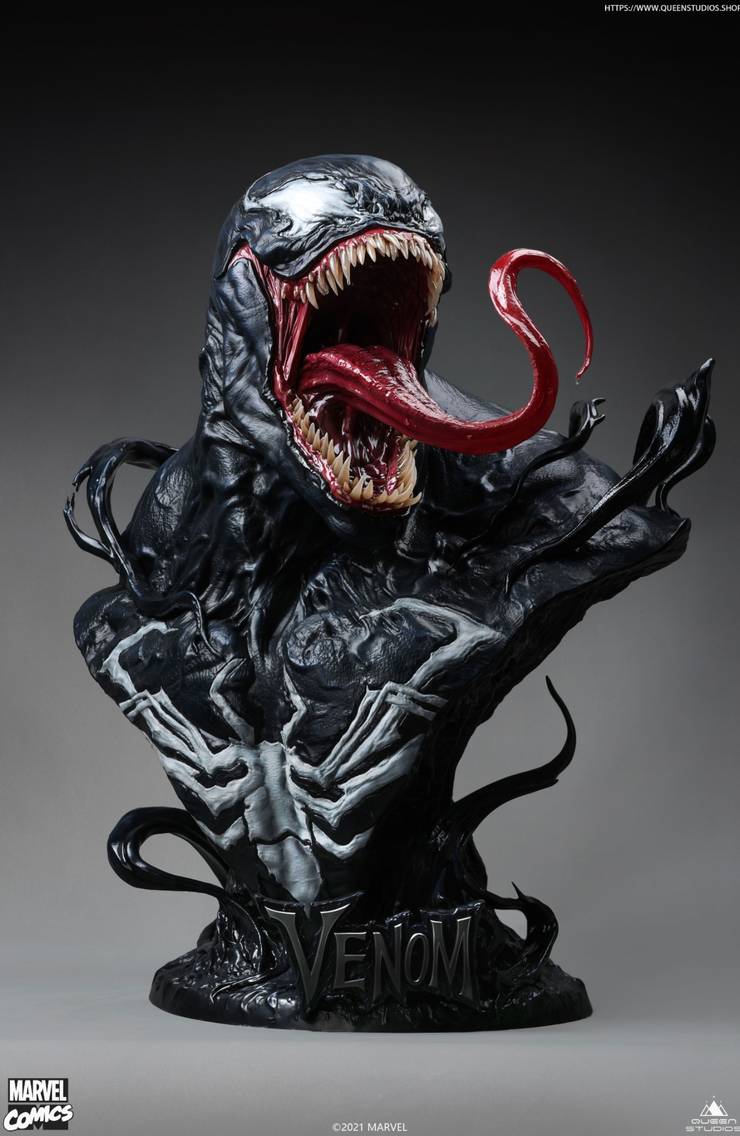 The replica stands 80cm tall, 59cm wide, and 60cm deep and is crafted by Queen Studios. The bust has a polystone body with resin saliva. However, the most eye-catching details are the extended tongue, the fearsome smile, and the spider insignia. Looks like the craftmanship went to Mars with this thing. The way it looks life-size makes us feel that it is ready to jump out to protect from New York after the fall of S.H.I.E.L.D.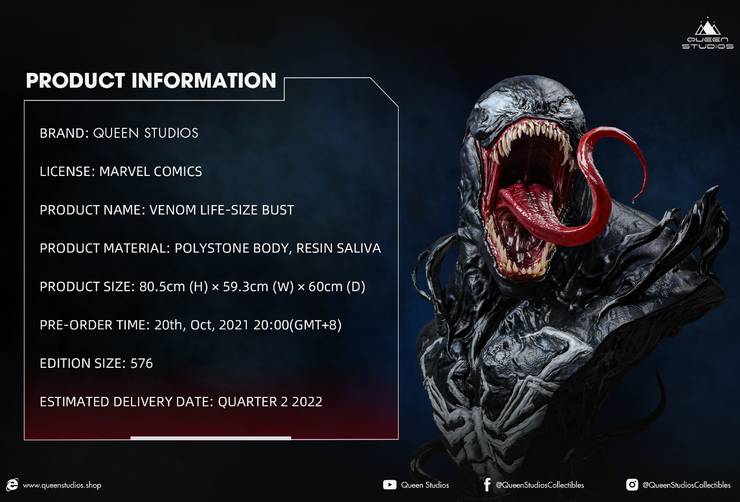 The original Lethal Protector series was Venom's first independent title. With this, the character was shown as an antihero rather than a villain, an approach that benefitted him. This title made its way to the big screen and was a big source of inspiration for the 2018 movie as well. Moreover, in the sequel, the dup finally agrees to use the moniker, with Eddie too agreeing to the name. The bust definitely brings Venom to life and makes you feel as if he's about to pop up and say something witty.
Source: Queen Studios