Warning! Potential spoilers for Silver Surfer: Rebirth #2 by Marvel Comics
Marvel Comics have revealed a new cover for Silver Surfer: Rebirth #2 which shows a potential fight between Silver Surfer and Thanos. Marvel has a long history when it comes and has given us some iconic characters throughout. Today, our sole focus will be on Silver Surfer and Thanos. The brand new cover shows Silver Surfer about to engage in an epic cosmic fight with one of his most famous enemies. Yes, Thanos. For the MCU fans, the story of Thanos is over. But he is still rich in comics. Check out the brand new cover and what could be one of the most amazing Marvel fights.
Marvel Comics Tease A Fight Between Silver Surfer & Thanos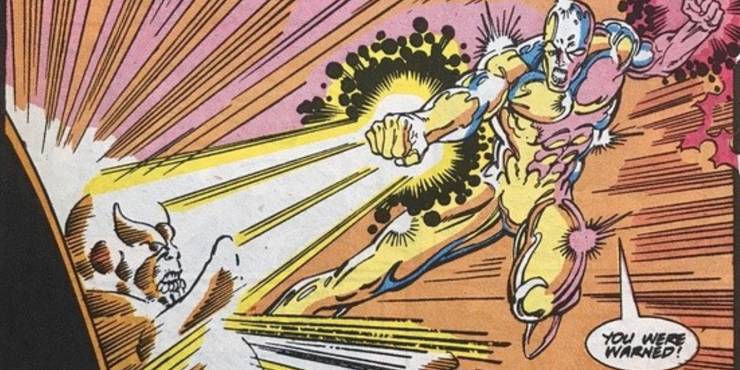 Silver Surfer is yet to get his best on-screen adaptation yet. The character, no doubt, is a well-known comic book character, and yes, he's one of Galactus' heralds. Back in the 90s, they took over the ongoing series from Jim Starlin. Now, last month, Marvel revealed that the writers will be creating a brand new miniseries titled Silver Surfer Rebirth. Throughout the years, the duo is responsible for giving some of the classic Silver Surfer stories, including Herald Ordeal. And now, the brand new cover Surfer fighting his biggest enemy, Thanos. Check it out below: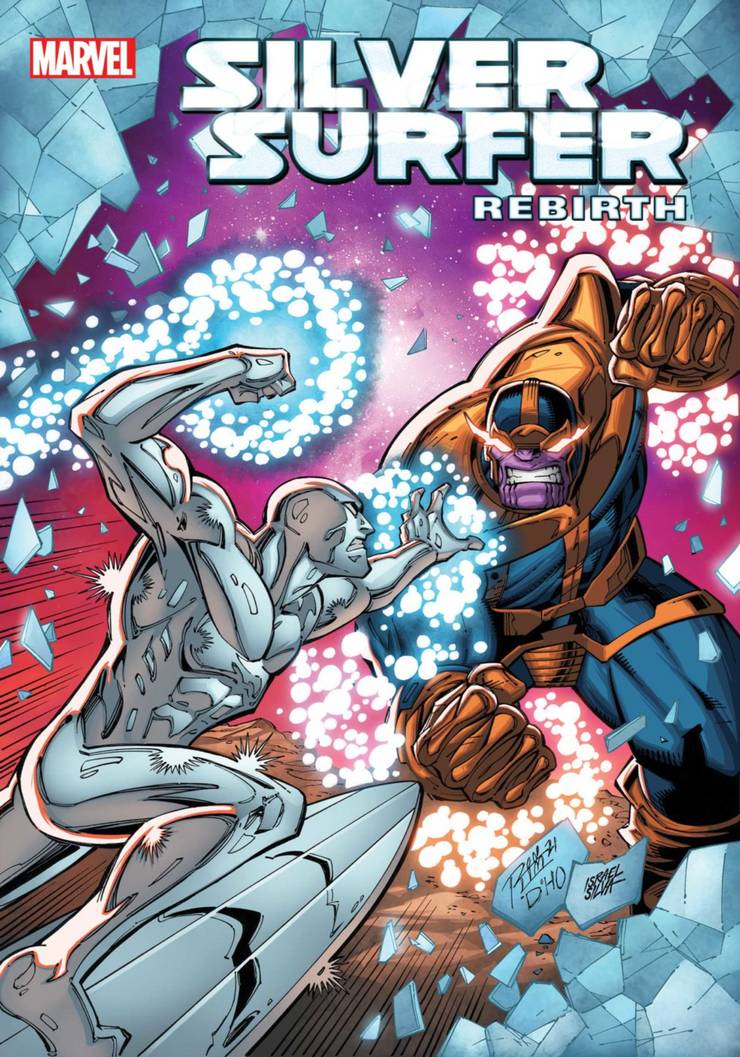 Let me tell you what the miniseries is about. Silver Surfer is on a quest to find the stolen Reality Gem. The gem was used to resurrect a long-deceased Marvel hero, Mar-Vell. Now, in the miniseries, Surfer will world alongside Thanos to find the Reality Gem in order to bring reality back to its original form. However, it looks like the duo is off to a rocky start or the story has taken an unexpected turn. The cover, as you can see, shows that both the cosmic entities are about to throw some punches at each other. Now, if this fight is destined, then it's going to make up for an interesting read. Moreover, who will win? That's the real question.
Official Synopsis For Silver Surfer Rebirth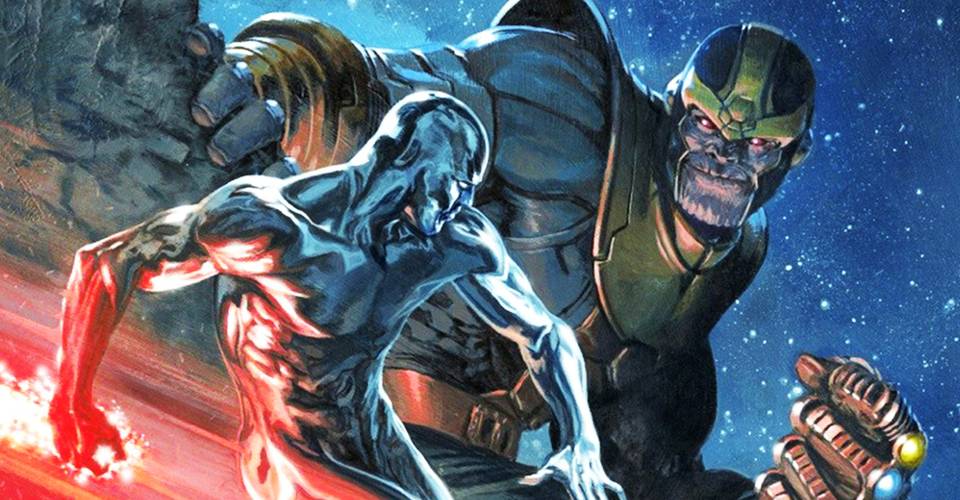 It somewhat seems obvious that they will first try to kill each other considering the history. They're not exactly best friends you know. Check out the official synopsis below:
"A MIGHTY MARVEL TEAM-UP?! NOT LIKELY… Someone has stolen the Reality Gem and is restructuring the universe to their whims…and it's NOT Thanos! Now, the Silver Surfer must do the unthinkable and team up with his worst foe to save all of existence. If only they could just stop trying to kill each other…"
Source: Lim (H/T monkeysfightingrobots)