Marvel Comics is currently on a spree to introduce new characters and story arcs for a new age audience. They are currently busy with the upcoming Dark Ages issue. Tom Taylor and Iban Coello, some of Marvel's greatest minds, have already come up with a villain bad enough to make Thanos look like a wuss. The Unmaker is the newest threat to all cosmic existence in the Marvel Comic Book Universe.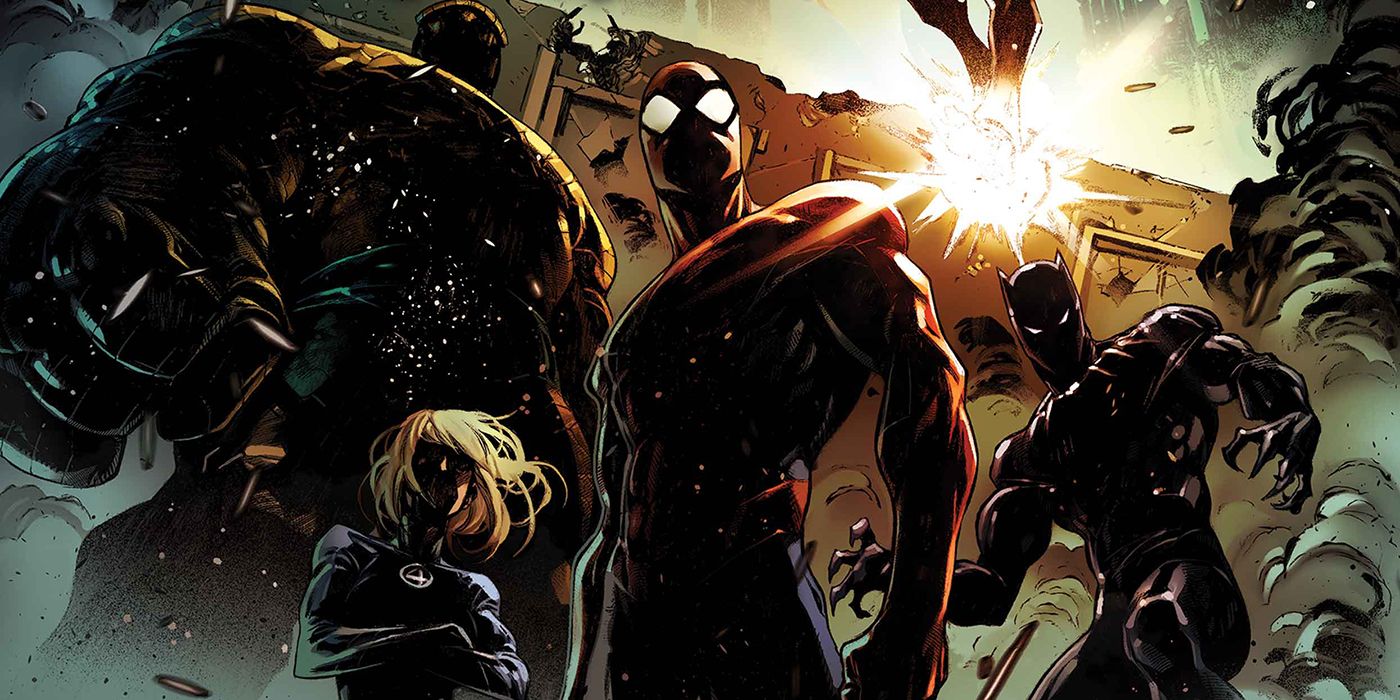 Ryan Stegman released promotional artwork for the upcoming issues. Marvel has issued its first official sneak peek at a huge Marvel villain – both metaphorically and literally. The name of Unmaker does not appear in the artwork released online. But the file name states it as "DARKAGES-Unmaker." The next line in the teaser post reads:
Who were you when the lights went out?
Who Is The Unmaker?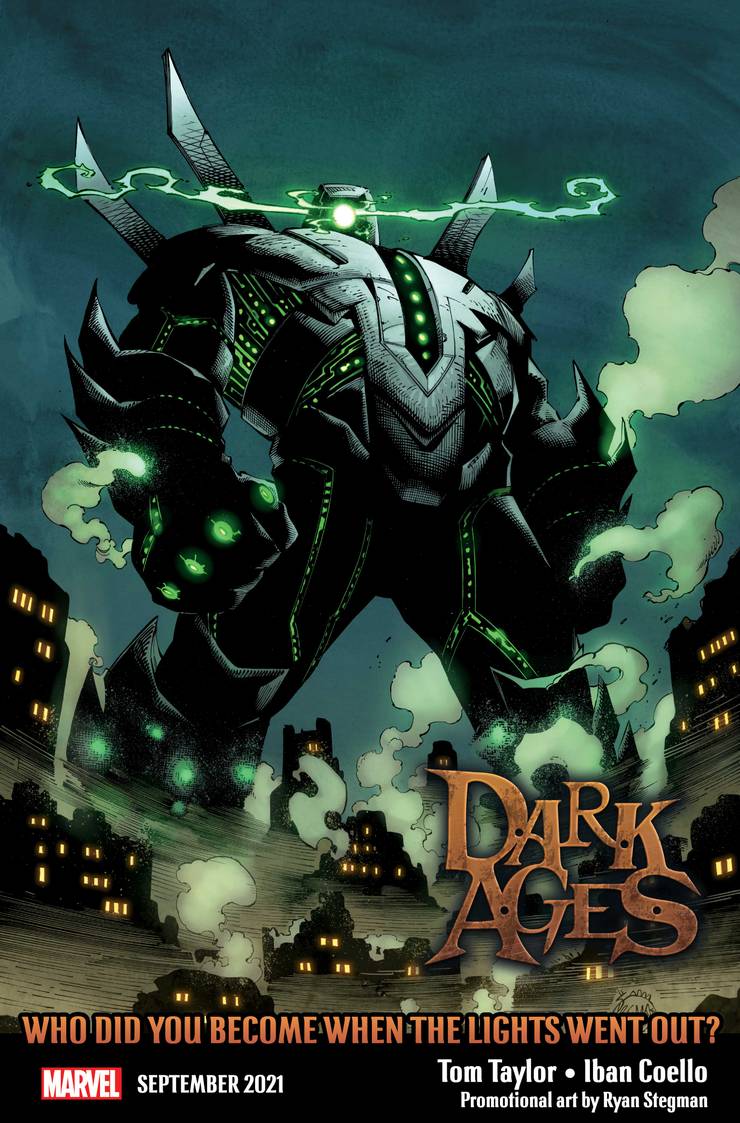 The Unmaker appears to be a towering being that easily dwarves even the highest manmade structures as seen in the background of the artwork. The entity has an armor around it and green light radiates from various parts of its body. From the looks of it, the Unmaker could be a cosmic force. It could be a rogue Celestial that has finally awakened. Or it could hail from a new race of beings coming from another unknown region of the universe or multiverse, maybe even an alternate dimension.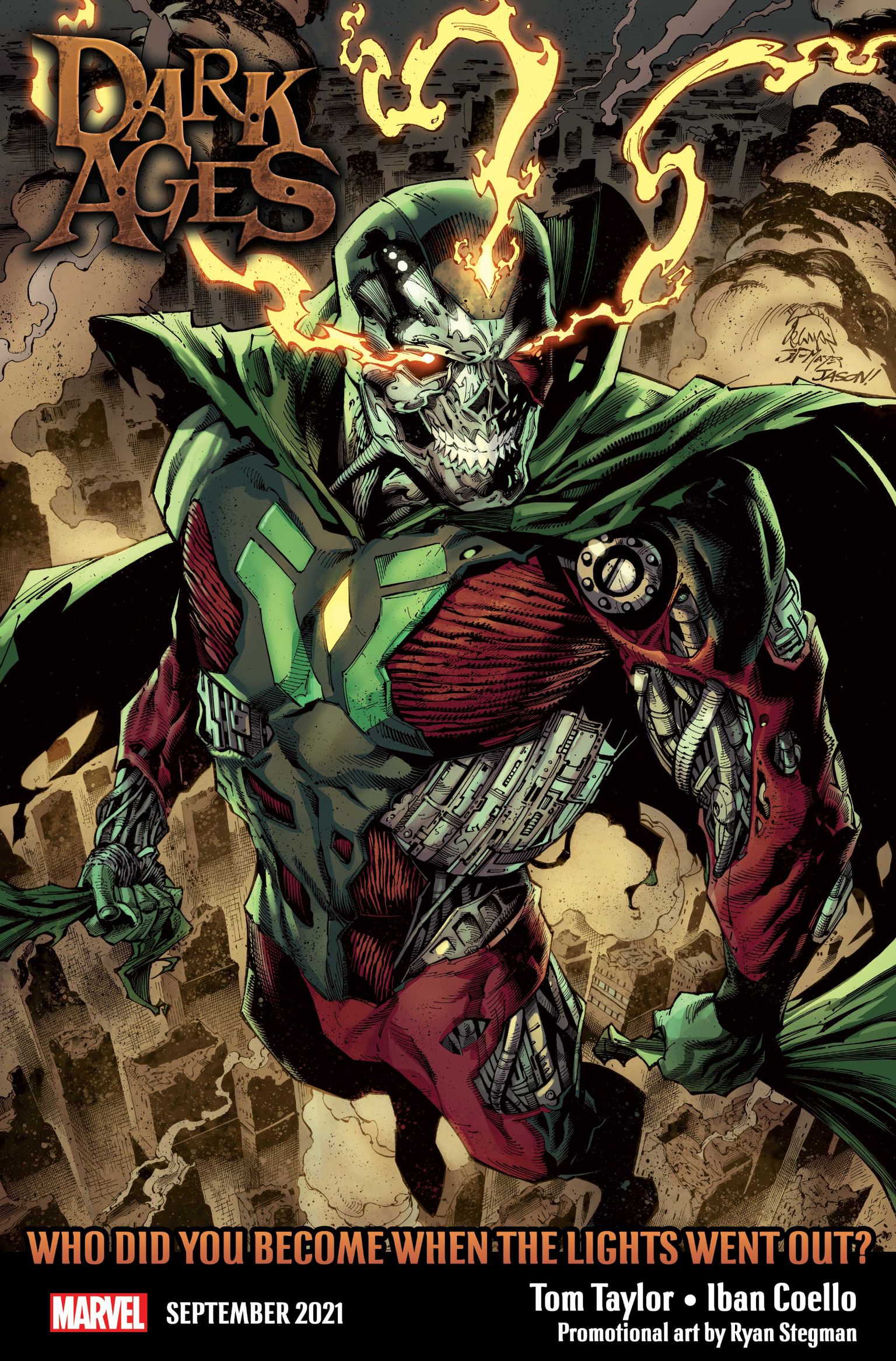 There is a hint within the post that might suggest the Unmaker is not a new character but someone we already know. Marvel released three images, teasing the upcoming Dark Ages story arc. One was of Miles Morales' Spider-Man. The other was a rather sinister looking version of the Vision. And the third was the Unmaker – the mysterious new threat to the Marvel Comic Book Universe.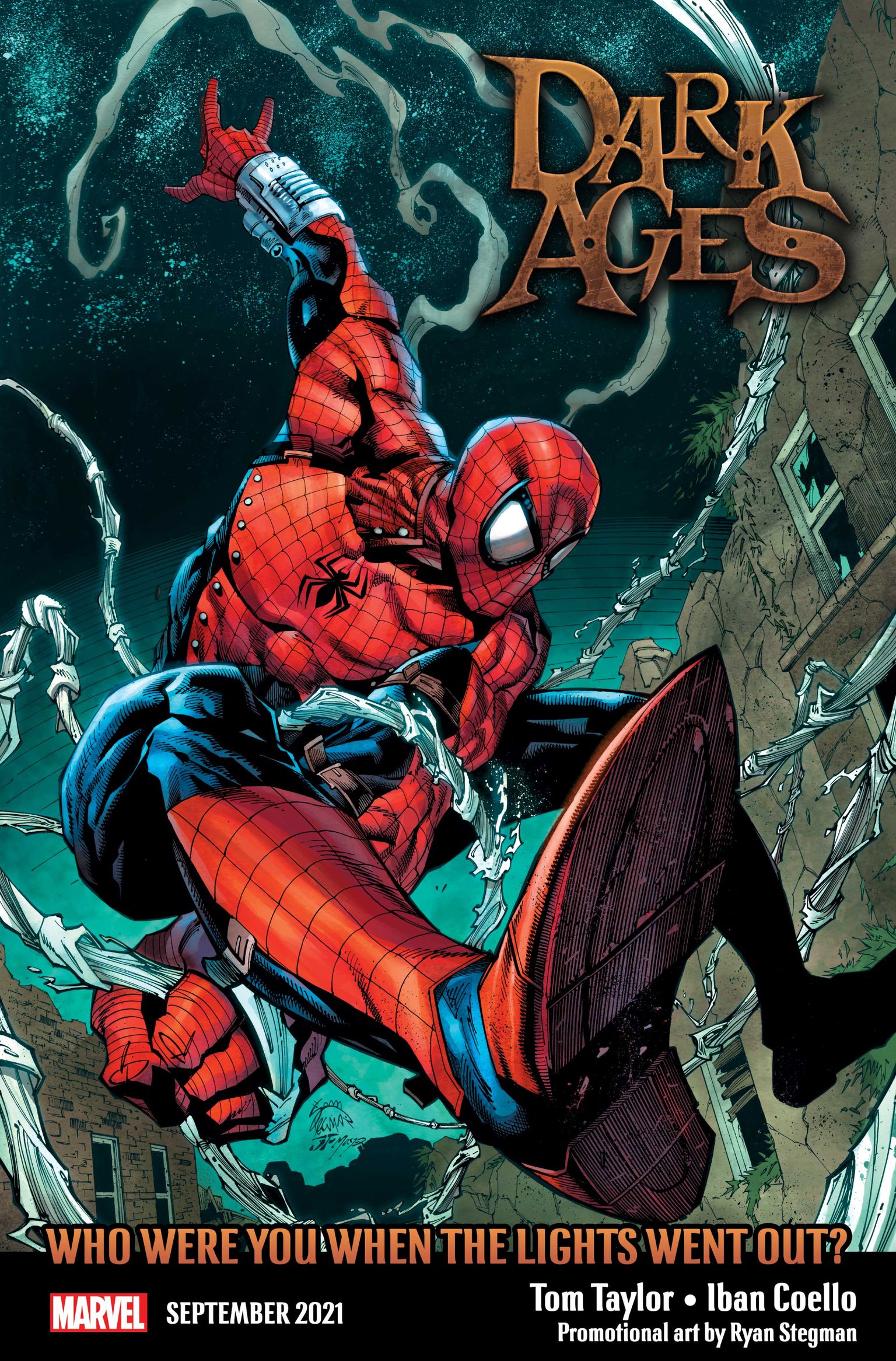 The rest of the images had this logline – "Who were you when the lights went out?" This suggests the Unmaker is a well-known character. Whoever it is, the Dark Ages comic book issue will see the earth's heroes unite against the Unmaker and fail to stop him.
Tom Taylor had this to say on Dark Ages, one of Marvel's most ambitious projects: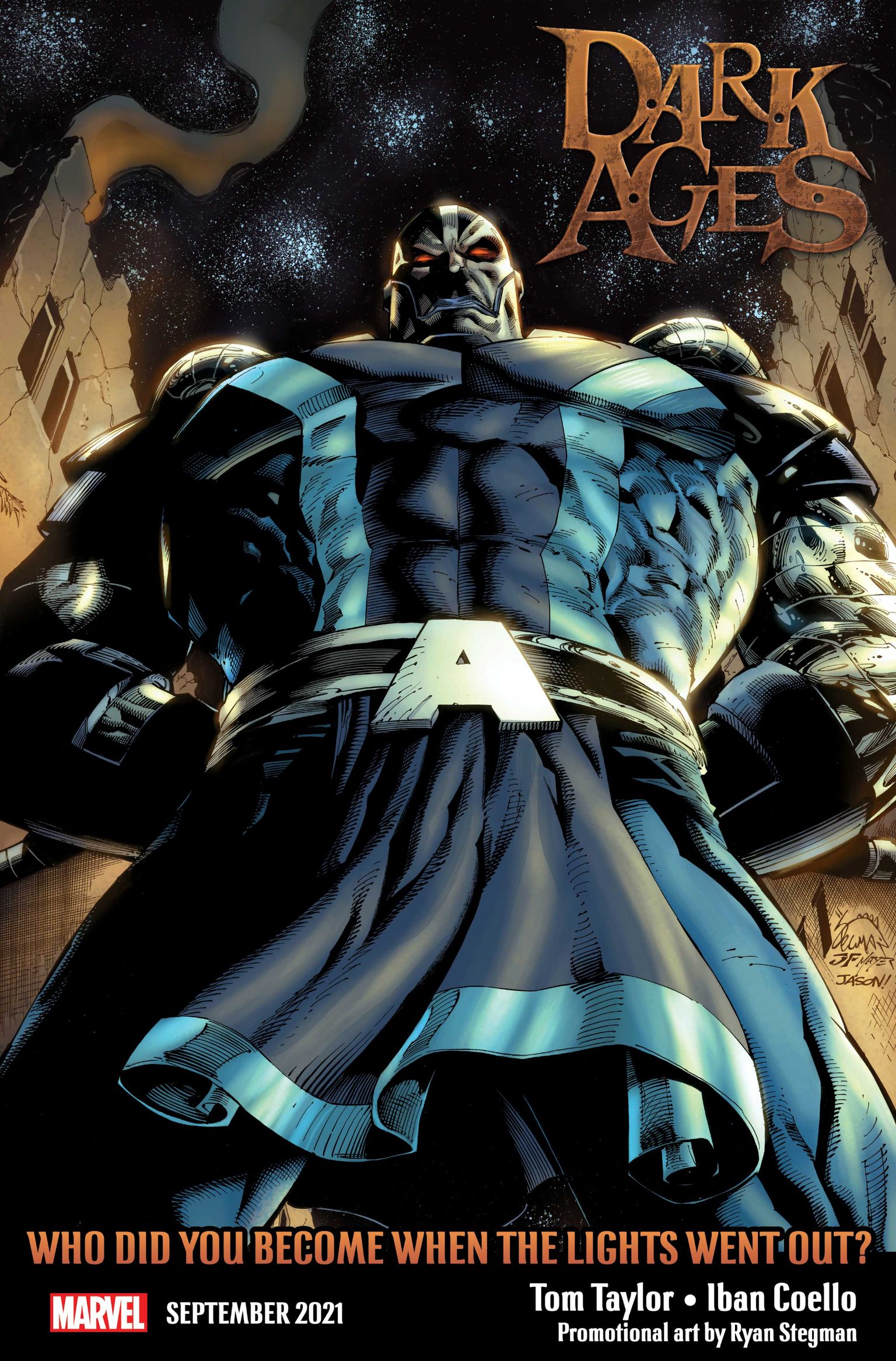 "I'm excited to team up with the brilliant Iban Coello on one of the most epic stories I've ever been involved in," Taylor said when Marvel announced Dark Ages. "Marvel's Dark Ages is a story unlike any we've told before. And it all begins with the shocking revelation of what the Watcher has been watching for. A danger older than the Earth threatens everything. And for once, the heroes who have saved the planet time and again find themselves almost completely powerless in the face of it. X-Men and Avengers will assemble. Spider-people and the Fantastic Four will come together. Heroes for Hire will fight alongside Champions. But none of it will be enough. The lights are about to go out… forever."