Are you a fan of superheroes? Do you like MARVEL specifically? Here's what you need if that's the case!
The Marvel Cinematic Universe's Movies are full of great quotes. However, some quotes are well-known, while some are underrated. In addition, numerous memes are made on MCU characters as well as on their dialogues. These memes are marvelous and relatable AF! Here are 24 Marvel Memes that will never Stop being Marvelous. Enjoy all your favorite Marvel memes.
The Nerds of Geometry can take this meme to heart.
And this one is for all those OBSESSED with Marvel. If you find anyone around you with names, know the reason.
There's no denying that this one hits hard. 
If you have thought of the same thing, then this will be highly validating.
This is going to stay with me until I open the next can. Can you relate?
Although this meme is dark it is also sad at the same time. However, many fans loved this meme.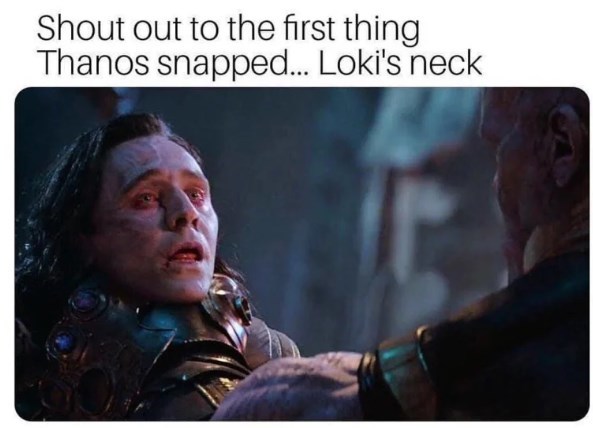 Whether you like Thanos or not, this meme is relatable for all people. 
Any fans of 'Daredevil' here? This one is for you.
As you might expect, we had to take a shot at DC Comics. However, this one roasts DC comics. 
This meme will always make an important point. 
When there are no Post-Credits Scenes in Marvel Movies:
This meme shows how Thanos is all the time.
This meme reminds us of something we all learned as kids.
Explains most fans' mood and they won't disagree
Do we have any Chefs here? This one's just for you.
I think this is right on the mark. Congratulations, Marvel fans. Well done!
This meme is for everyone who thought they were going to live the Tony Stark life. But they are not.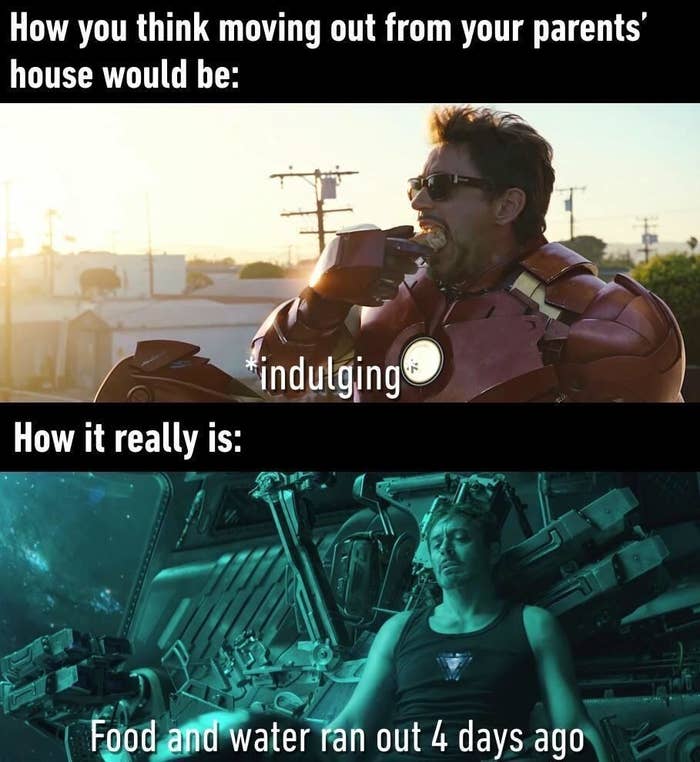 Thor is adorable in this one, IMHO.  
This one will be a hit with Hawkeye fans everywhere. 
Again this one is for Thanos's Fans. 
You'll be wondering what Marvel may come up with for its next villain when you see this.
What kind of fairness cream did Thanos use? 
Dr. Strange is using his power for real. 
Wait! You guys are getting Movies?
So these were the 24 Marvel Memes That Will Never Stop Being "Marvelous." We hope you enjoyed them. Let us know in the comment section which one was your favorite.