Marvel Comic most of the heroes and villains have similarities with popular culture such as Anime, manga. The collection creator, of MHA Kohei Horikoshi, is a huge fan of Marvel Comics.This is one of the reason that , some characters in the My hero academia characters have similarities with the characters in Marvel comics.
My Hero Academia's Momo Yaoyorozu's Quirk Creation, is one of the most impressive skills. Although complex to use, it has endless possibilities for creation. Ironically, Momo is very similar to Eternals' most skilled warrior, Thena. The power of Thena allows her to create weapons that she uses against enemies.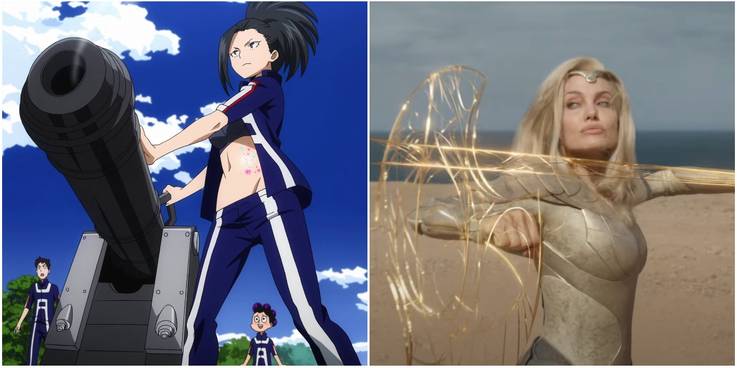 Denki Kaminari in My Hero Academia is very similar to Eternal Kingo. Quirk and Electrification that allows him to generate electricity that can be randomly emitted or ignited through a pointer isn't Denki Kaminari's original skill. However, it is their personality and humor that make the two characters the same. Neither is the most vital member of their team, but their presence brings welcoming comfort when they appear.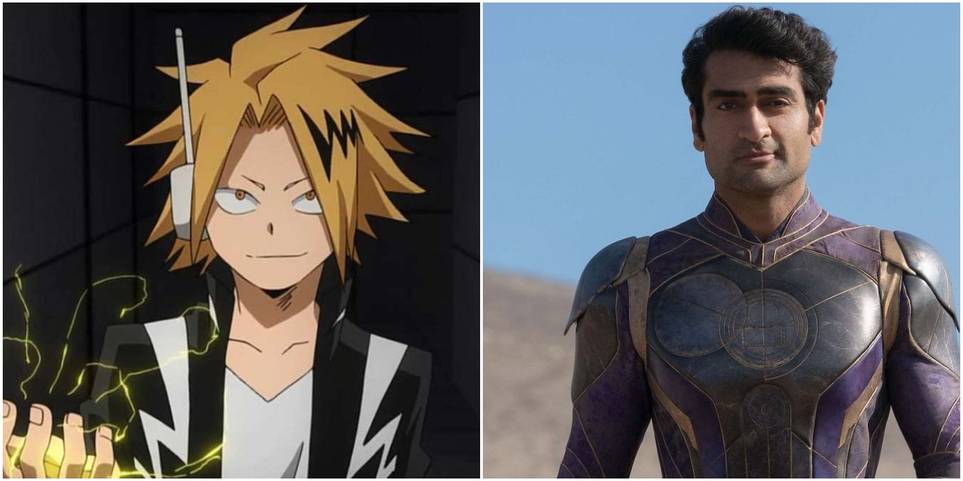 At first, it may not seem like that, but My Hero Academia's Eraserhead and Batman are surprisingly similar. These two heroes prefer to act in the shadows, and both of them were urban legends when they began their heroic work.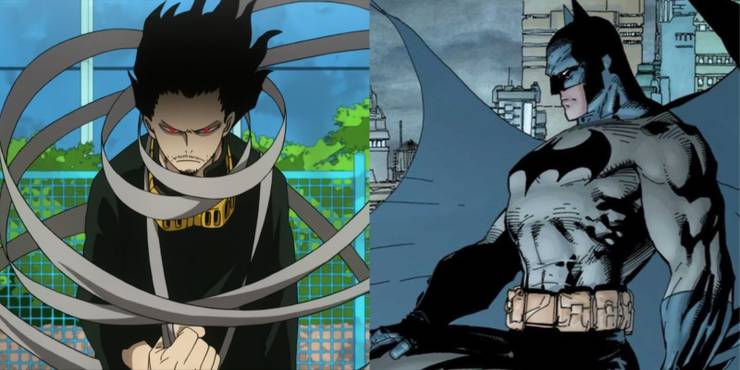 Heroes are not the only powerful characters in the My Hero Academia world. Some villains have terrifying powers, like Kai Chisaki, also known as Overhaul. Kai Chisaki can manipulate substances to reconstruct or decompose what they touch. He can heal injuries, and destroy people. Overhaul's abilities are a nightmare version of Sersi, who is a character appearing in Marvel Comics.
My Hero Academia's Monoma, and the Rogue of X-Men Marvel have very similar powers. Monoma can copy the abilities of others by touching the other person, and Rogue can also absorb the skills of others by contacting them.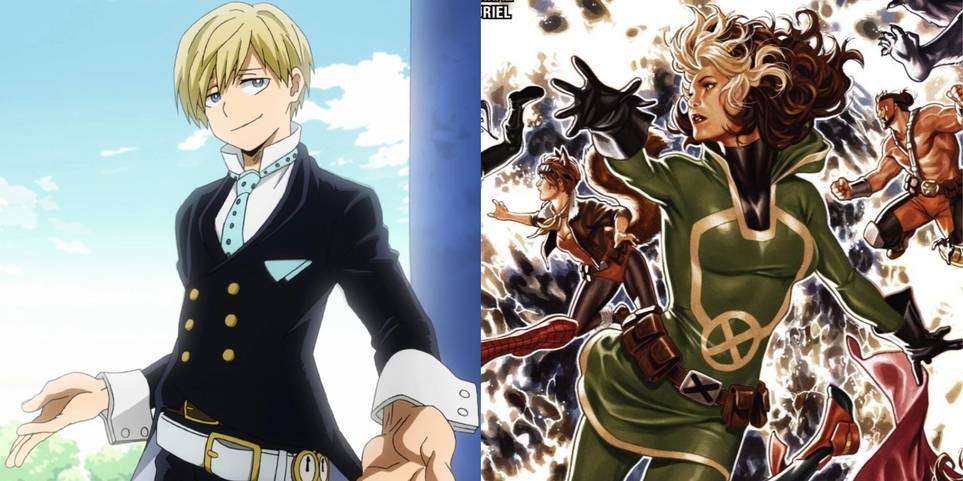 Muscular sometimes compared to the Red Hulk, but he is more consistent with Marvel's Venom. Muscular power makes the skin grow so much that it can no longer contain muscle fibers, just like Venom wraps the body. Their strength and agility are similar.
Toga of the My Hero Academia and Mystique of the marvel comics are precisely similar in disguise and infiltration. Moreover, they are both villains who can transform into others. They have much more emotional depth than initially looked.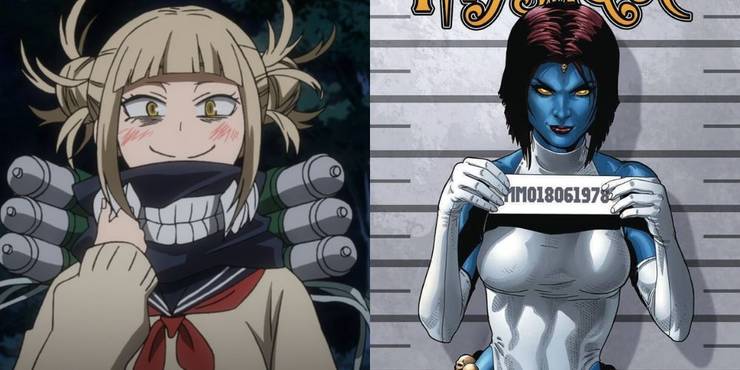 All the similarities between these two characters, the All Might and Marvel's Superman, cannot be denied. Both of these characters are highly respected in society and are also known for justice (peace). In addition, they both disguise themselves as ordinary people to hide their power and are iconic heroes in their series.

Horikoshi states that Spider-Man was an essential inspiration for the leading actor Midoriya. Spider-Man is the true Hero that helps others. With that, it's easy to see that Spider-Man strongly influenced Midoriya. Although their powers are different, their ideas are the same, and Midoriya has recently developed a new power that makes him more similar to Spider-man.  
Tenya And Tensei Iida have abilities of incredible speed, which resonate with Marvel's character Makkari. In addition, super moves used by the two brothers in combat, such as Recipro Burst and Rocket Charge, may remind us of the Makkari's confrontation with Ikaris.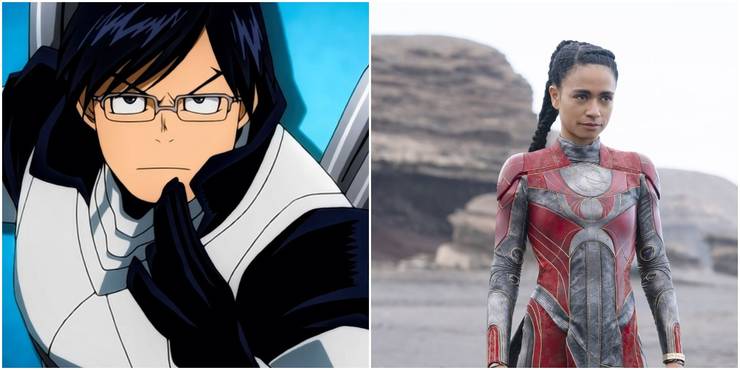 https://www.youtube.com/channel/UCPSY1rfiSuDvHq-xEQCmEJw