Dave Bautista has recently been giving out one blockbuster after another with the success of Glass Onion: A Knives Out Story and Cabin in the Woods. His upcoming final installment of the Guardians of the Galaxy will be the last time the actor will play Drax the Destroyer for a long time. He has always been friends with James Gunn and was extremely supportive of him when Disney had to fire the director for resurfaced tweets.
Bautista once had to face a choice that made him wonder where he wanted to work. Whether it was to make some new connections or work with Gunn again, the actor was met with a dilemma. He had to pick one over the other because both opportunities came to him together.
Also Read: "The money will be tempting": Marvel Star Dave Bautista Rejected Offer From $6 Billion Franchise After Advice From Dwayne Johnson's Biggest WWE Rival
Dave Bautista Picked Working With Zack Snyder Over James Gunn
Both The Suicide Squad and Army of the Dead were to start filming at the same time and both had a place for Dave Bautista to work in. He admitted that both the choices had been great yet the actor had to pick working with Zack Snyder over James Gunn.
"I had The Suicide Squad where I got to work with my boy again, even though it's a smaller role, and then I had Army of the Dead on which I get to work with Zack, I get to build a relationship with Netflix, I get a lead role in a great film — and I get paid a lot more money."
He explained how although it would have been great to work with Gunn again, Snyder was providing him with a better opportunity. Having a relationship with Netflix can be very beneficial, especially seeing how much Glass Onion: A Knives Out Story has gained fame. Bautista admitted that working with Snyder was something that he had been looking forward to and did not want to miss out on the opportunity.
Also Read: 'He was pissed when Channing Tatum got The Lost City': Fans Blast Dwayne Johnson for Monotonous 'Jungle Hero' Movies, Demand He Get Some Range after Black Adam Disaster
Dave Bautista Had To Tell James Gunn About His Choice
Dave Bautista was candid about his decision to James Gunn and with a heavy heart, he called the director to explain to him why he would not work in The Suicide Squad. He told Gunn everything and elaborated on why it was important for him to pick Army of the Dead. Snyder's movie offered him a lead role while Gunn's only had a small part for the actor.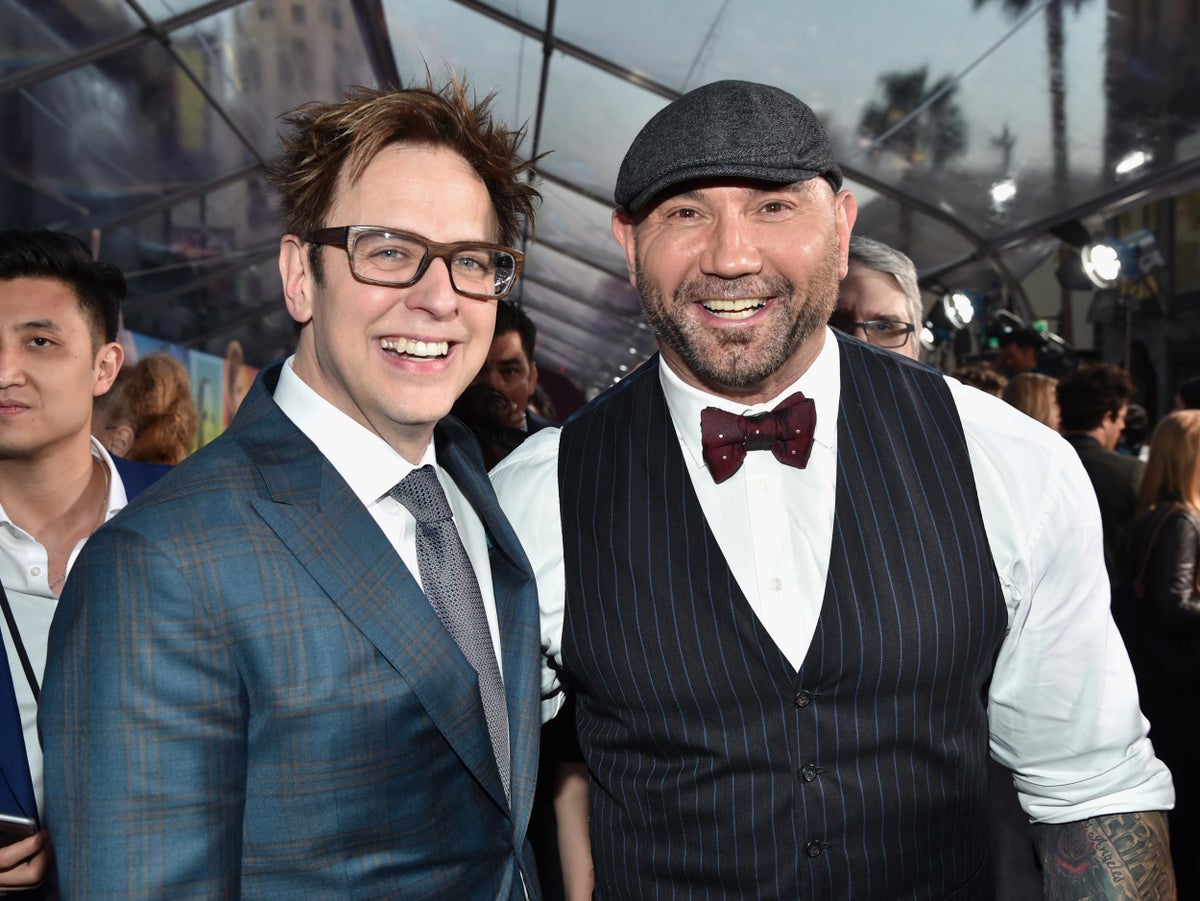 "I had to call James, and I told him, 'It breaks my heart, because as a friend, I want to be there with you, but professionally, this is the smart decision for me.'"
James Gunn had been more than supportive of the matter. He stated that he was extremely proud of Bautista and was in awe to see him in such a position. He had been very understanding about his professionalism and was more than excited to see the actor star in the movie.
Guardians of the Galaxy Vol. 3 will be available to watch in theatres from 5th May 2023.
Also Read: Following Henry Cavill's Exit, WB Pushing Christopher Reeve Superman Movies into Market in What Looks Like a Desperate Bid to Make Zack Snyder Fans Forget 'Man of Steel'
Source: Entertainment Weekly