Gwyneth Paltrow is one of the most prominent figures in Hollywood. As she comes from a family with a deep background of actors, actresses, and directors, it was somewhat written for her to also pursue this field. Apart from being a stunning actor, Paltrow is also a very successful businesswoman and has been the face of many leading fashion and perfume brands.
Gwyneth Paltrow made her debut in Hollywood with High and never looked back on her super successful career. She got her breakthrough with Shakespeare in Love and received much fame for her role in it. Apart from these, Paltrow is widely acclaimed for her role as Pepper Pots in the MCU, which is undoubtedly one of the leading franchises of today's generation.
But recent news has come up about an accident that happened with Gwyneth Paltrow during a skiing session, as she claims that she had been s*xually assaulted by a man who crashed into her. It was revealed that the man was none other than Dr. Terry Sanderson, a renowned doctor from Utah, and both of them filed a complaint against each other. But only time will tell what will happen in the upcoming trial.
Also read: $200M Rich Marvel Star Gwyneth Paltrow Dictating Strict Conditions Before Appearing in Court as She's a "Famous Actress" With an Academy Award
Gwyneth Paltrow's Claim of Being S*xualy Assaulted
When it comes to acting, Gwyneth Paltrow is on top of the list with her extremely refined acting skills as she has been in the industry for over 3 decades now and is also backed by numerous big-time awards and nominations. But in an unfortunate accident that happened in 2016 to the Great Expectations actress as she was skiing down the mountain, as she claimed, a certain individual crashed on her from behind which upset her as she felt wronged in that situation. Paltrow shared that,
"I was skiing and two skis came between my skis, forcing my legs apart, and then there was a body pressing against me."
Also read: "I felt violated… there was a body pressed against me"- Marvel Star Gwyneth Paltrow Shares Traumatic Details From Her Skiing Accident in 2016
Gwyneth Paltrow shared that she felt as if she was being sexually assaulted by the person who crashed on her, in this case, Dr. Terry Sanderson. And when she was asked what made her feel that she was being assaulted, she answered,
"It was a quick thought that went through my head, there was a strange grunting noise and a body behind me so I was trying to make sense of what was going on. My mind was going very quickly."
As Paltrow was called to the court, words have been spoken against both parties multiple times, and many allegations were posed against the other. Sanderson said that at the time of skiing, the actress was going too fast and in turn, it ended up hurting him as he was knocked down and suffered some serious injuries, such as four broken ribs and a permanent brain injury. The doctor further added that instead of helping him in that situation, the Iron Man actress simply got up and skied away.
The Trial Continues as Both of Them Get Sued by the Other
Retired Dr. Terry Sanderson got back at Gwyneth Paltrow as he filed a lawsuit against her for skiing very fast and injuring him severely. Though he originally sued the actor for $3.1 million, he was denied that and was ruled against it as the judge claimed that he will not be entitled to punitive damages and thus Sanderson is currently seeking $300,000 from the actress. In turn, the Seven actor sued Sanderson for a mere $1.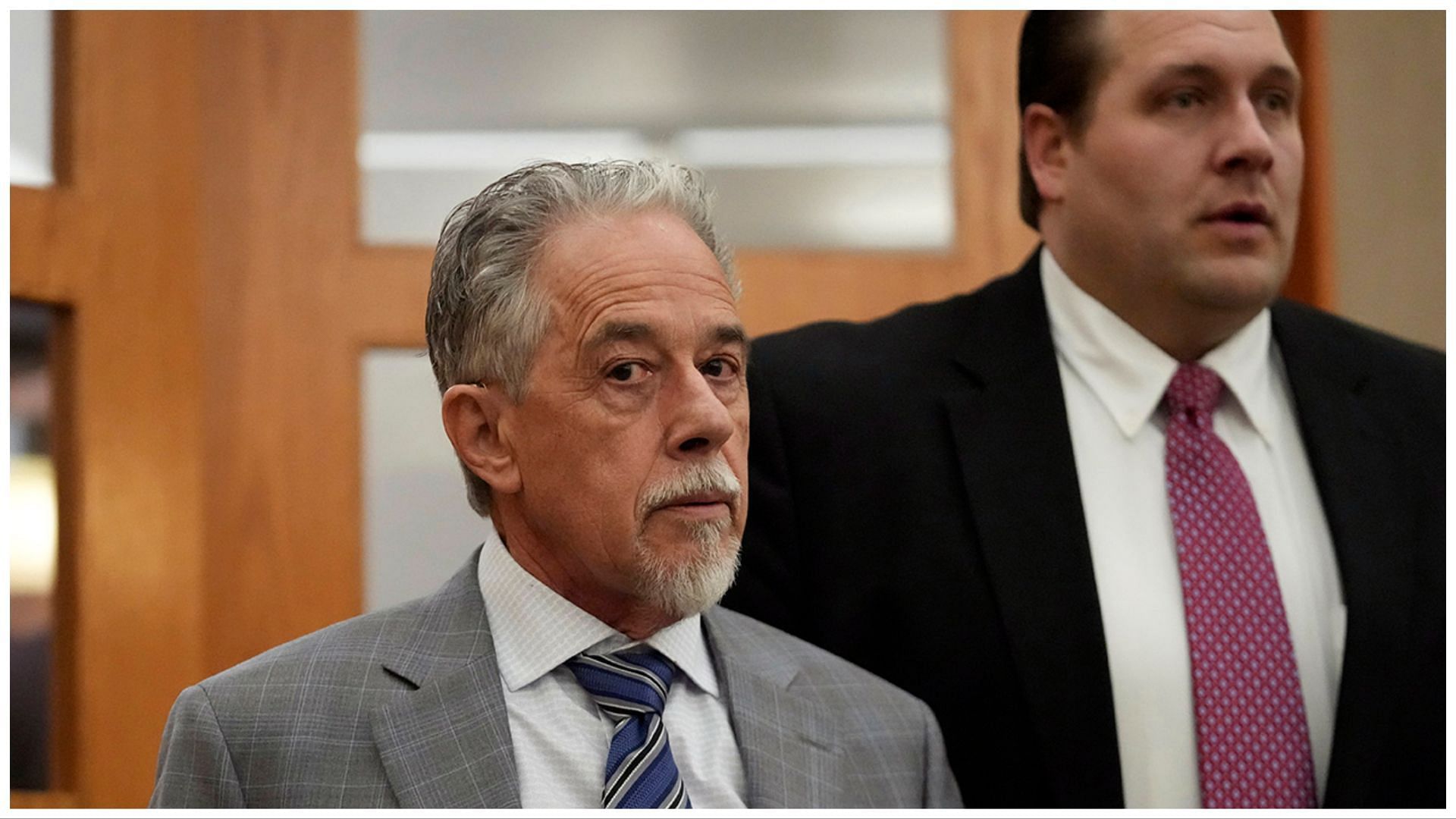 Also read: "She's trying to blend in": Gwyneth Paltrow Recreates Serial Killer Jeffrey Dahmer Look as Marvel Star Faces Career Ending Hit-and-Run Charge
It was further reported that Gwyneth Paltorw's children, aged 18 and 16, and her husband will be taking the stand for the trial against the retired doctor. Though no further news has been released related to their case, their trial will go on for eight days and will be taking place in Utah. It was reported that the actress tried to earn the consideration of the court but was immediately shut down by the judge as Judge Kent Holmberg said, "Let them know, 'Thank you, but no thanks'".
We hope all parties involved can get this case resolved fairly and quickly.
Source: TMZ