Marvel Studios and Disney are welcoming back fans all over the globe to the movies. After taking a year off, we finally got two projects out and in the open on Disney+. Both WandaVision and The Falcon and the Winter Soldier proved to be big hits with audiences everywhere. As we patiently wait for Loki to debut in June, Marvel Studios has released a new sizzle reel teasing the future of their upcoming film slate! So let's rundown what was shown and what to expect out of these next few projects.
Confirmed Dates So Far
Feels like a millennium since we've last seen an MCU movie in theaters amirite? Well that all changes right now! The long-delayed Black Widow film is now confirmed to have a dual release in theaters and on Disney+ with Premiere Access, July 9th. Along with some bits of new footage, we also get another glimpse of Shang-Chi and the Legend of the Ten Rings which is scheduled to be released on September 3rd. Here are some of the other dates we know are that are coming in the near future. Sony's Spider-Man: No Way Home swings its way into theaters on December 17th, Doctor Strange in the Multiverse of Madness will scare audiences on March 25th, 2022, and Thor: Love and Thunder will bring down the hammer on May 6th, 2022.
Among Us Hide… The Eternals 
Fans such as myself have waited a very long time for anything on Chloe Zhao's first blockbuster film, Eternals. Having won big at the Oscars thanks to Nomadland, Marvel Studios has finally released bits of bread crumbs for a possible upcoming trailer! This massive ensemble cast of cosmic proportions stars Richard Madden as Ikaris, Gemma Chan as Sersi, Angelina Jolie as Thena, Kumail Nanjiani as Kingo, Lauren Ridloff as the MCU's first deaf hero Makkari, Brian Tyree Henry as the MCU's first gay hero Phastos, Salama Hayek as Ajak, Lia McHugh as Sprite, Don Lee as Gilgamesh, Barry Keoghan as Druig, and Kit Harington as Dane Whitman aka the Black Knight. Eternals will make their way into theaters on November 5th.

Title Changes
During the sizzle reel, Marvel Studios revealed two new title changes. First up was the upcoming Black Panther sequel which will now be titled, Black Panther: Wakanda Forever. The unfortunate passing of Chadwick Boseman still has its effect on not just the fans, but the entire cast and crew of the first movie. Ryan Coogler is hard at work making sure that the sequel honors the legacy Boseman brought to the character. The movie will see the return of Letitia Wright, Lupita Nyong'o, Dania Gurira, Winston Duke, Martin Freeman, and Angela Basset. Last year, Narcos: Mexico actor Tenoch Huerta was the latest to join the cast in an undisclosed role. Coogler is also developing a Wakanda series for Disney+. Black Panther: Wakanda Forever claws its way into theaters on July 8th, 2022.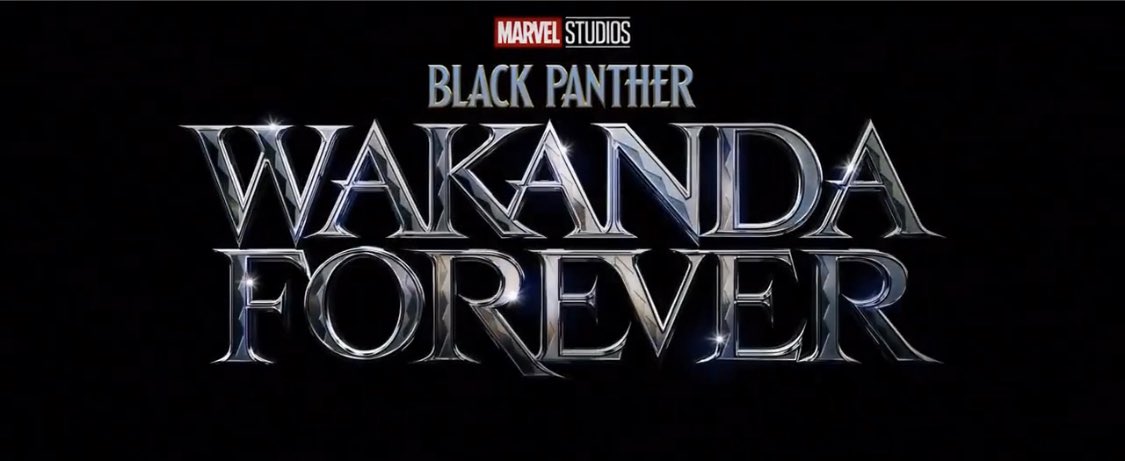 The second film to get a title change is the upcoming Captain Marvel sequel which will now be titled, The Marvels. Given what characters will be appearing, it's not surprising in the slightest. The sequel will see the return of Brie Larson's Captain Marvel, WandaVision's Teyonah Parris back in the role of Monica Rambeau, and newcomer Iman Vellani making her first big-screen appearance as Ms. Marvel after her series debuts on Disney+ later this year. A few months ago, Velvet Buzzsaw star Zawe Ashton joined the cast in an undisclosed role. As we wait for further updates, is it possible we could see Blue Marvel's MCU debut? It's a probability but, I'm keeping my fingers crossed. Candyman reboot director Nia DaCosta is set to direct the project. Hopefully, with a better writing team, DaCosta can give Carol Danvers some much-needed character development. The Marvels is set to debut in theaters on November 11th, 2022!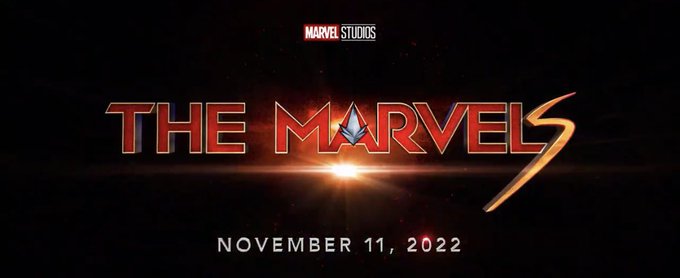 New Release Dates
Following the title changes, we get a little tease of what the MCU will look like in 2023. First up is the third Ant-Man film, Ant-Man and the Wasp: Quantumania. The third movie in the Ant-Man trilogy will see the return of the stars from the previous films and the debut of a couple of new faces. Freaky actress Kathryn Newton will play an older Cassie Lang. Lovecraft Country star Jonathan Majors is set to play the film's villain, Kang the Conqueror. Peyton Reed of course will be back to direct the next outing. Ant-Man and the Wasp: Quantumania will release in theaters on February 17th, 2023!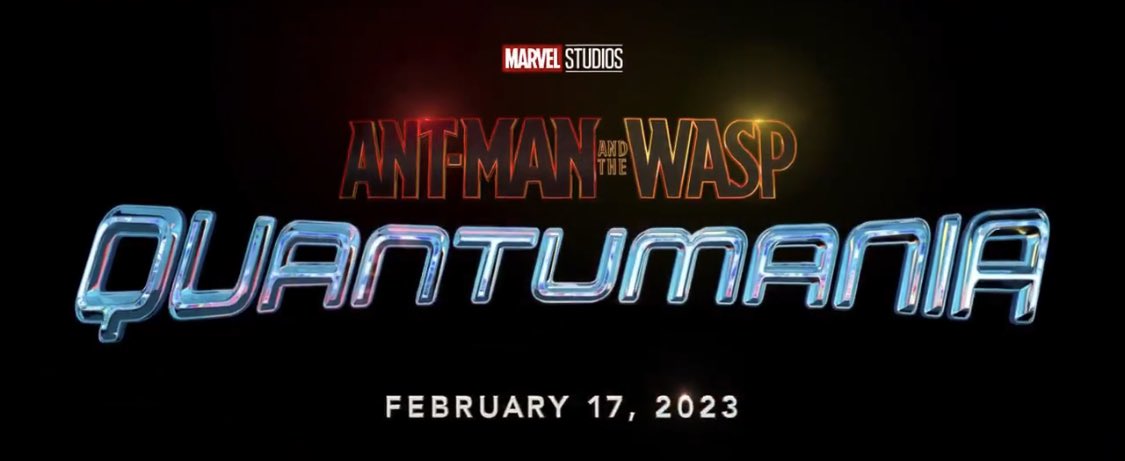 Next is the third Guardians of the Galaxy outing, Guardians of the Galaxy Vol.3. James Gunn has finished up the post-production of The Suicide Squad and is now in the middle of directing the upcoming Peacemaker spin-off series for HBO Max. Right after he's done with that, Gunn will be pulling double duty over at Marvel Studios. Before Vol.3 is out, a Christmas special will be making its on Disney+. I assume it should premiere sometime around November or December of next year. As we wait for any new casting information, Marvel Studios has confirmed that Guardians of the Galaxy Vol.3 will release in theaters on May 5th, 2023! As if celebrating two big sci-fi franchises on two different days wasn't nerdy enough! I cannot wait to see what Gunn has in store with that big, creative, horrible beautiful mind of his!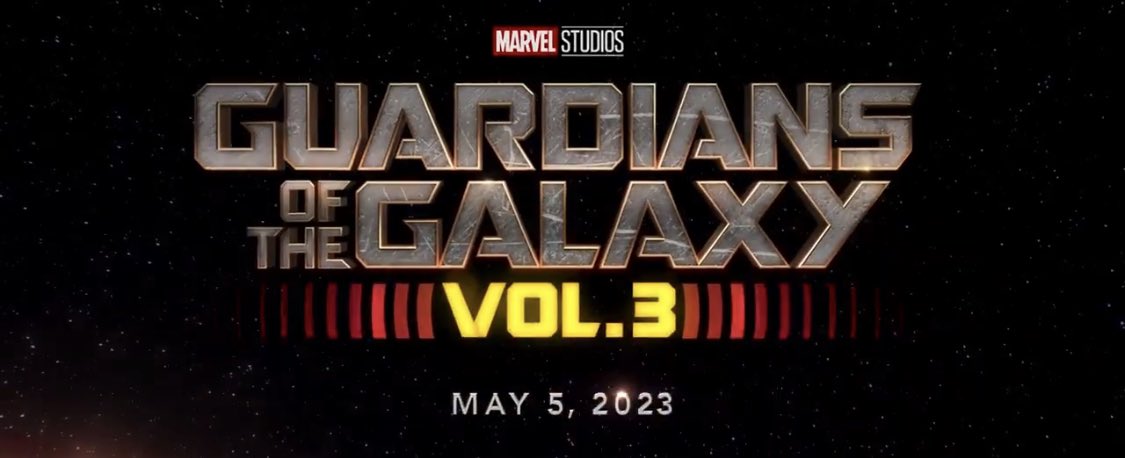 What's Next For Marvel Studios?!
The sizzle then ends with Jon Watts' upcoming Fantastic Four reboot indicating that we should expect a 2023 release. Mahershala Ali's upcoming Blade reboot isn't shown considering the project is still in the early stages of development, but I assume an October 2023 release is plausible. I'm hopeful we can finally get some form of casting on the FF very soon.
We are only just scratching the surface. With an X-Men reboot and a third Deadpool movie in the works, the future of the MCU's Phase 4 and beyond is looking bright! I can say for sure that we are in for one exciting ride!
Which upcoming MCU project are you looking forward to the most? Let us know in the comments below!
Follow us for more entertainment coverage on Facebook, Twitter, Instagram, and Letterboxd.