The famed Mechanized Organism Designed Only for Killing, or M.O.D.O.K. for short, has gotten a widespread of popularity over at the House of Ideas of as late. With a major appearance in the Marvel's Avengers video game & an upcoming mini-comic book run dropping in December what's next for the big-headed, little appendage menace? Well, an animated show on Hulu that's what!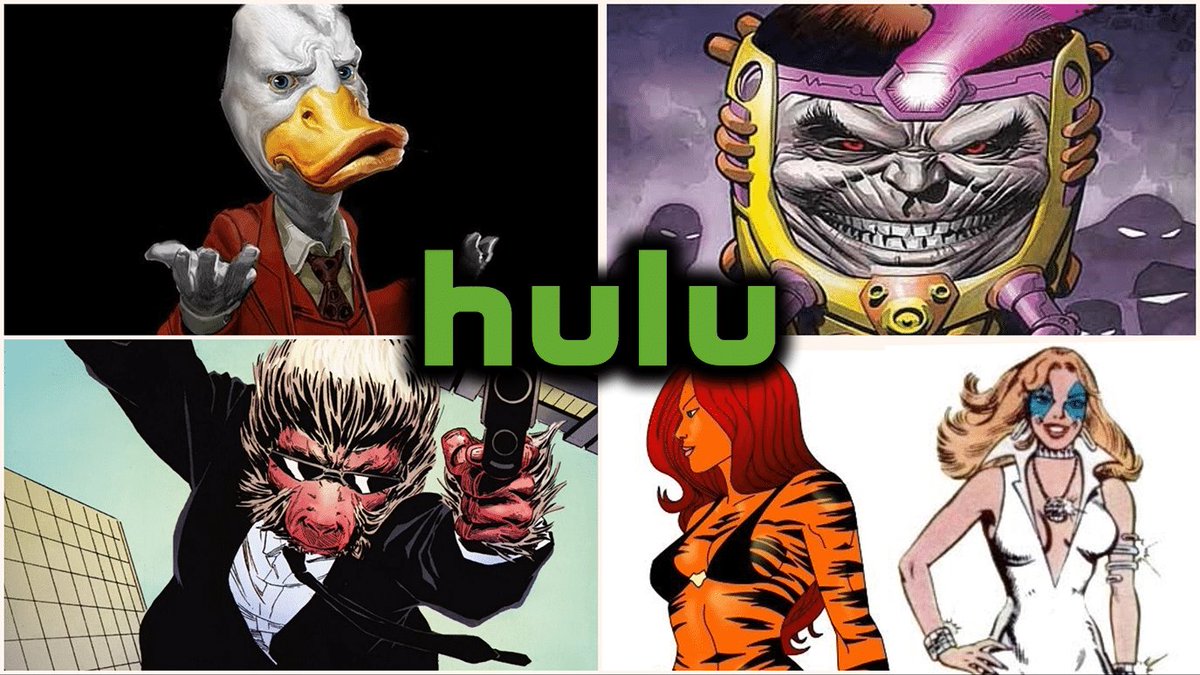 Back in February 2019, it was announced that Marvel Television and Marvel Animation were developing an adult animated television series based on M.O.D.O.K. with a series order at Hulu. Along with that came series orders based on Hit-Monkey, Tigra and Dazzler, and Howard the Duck that was intended to lead up to a crossover special titled The Offenders. Unfortunately back in December of last year, Marvel Studios liquidated their television counterpart with M.O.D.O.K. and Hit-Monkey moving forward.
Agents of SHIELD alum and superstar Patton Oswalt is set to voice the titular big head as well as writing the series along with showrunner Jordan Blum. While promoting the third season of A.P. Bio for Peacock, Oswalt spoke with Collider on the adult animated comedy by saying:
"The episodes have been written. They've been recorded. Now they're being animated. And because we committed very hard to the stop-motion aspect to it and we're really packing every frame with crazy detail," he says. "It's looking like it'll be early next year, but I don't know the exact date yet."
What's interesting is the article mentions that M.O.D.O.K. will be Marvel's first stop-motion animated series! Production is being done by Stoopid Buddy Stoodios. This is the same studio behind the long-running Adult Swim comedy TV show Robot Chicken. M.O.D.O.K. is set to star Dexter's Aimee Garcia, Brooklyn 99's Melissa Fumero, The Goldbergs' Wendi McLendon-Covey, Veep's Sam Richardson, The Kroll Show's Jon Daly, and Ducktales (2017) stars Ben Schwartz and Beck Bennett. A first look at M.O.D.O.K. is coming later this week during a virtual New York City Comic Con event!
Read the official synopsis for Marvel's M.O.D.O.K. from Hulu:
In "Marvel's M.O.D.O.K.," the megalomaniacal supervillain M.O.D.O.K. (Patton Oswalt) has long pursued his dream of one day conquering the world. But after years of setbacks and failures fighting the Earth's mightiest heroes, M.O.D.O.K. has run his evil organization A.I.M. into the ground. Ousted as A.I.M.'s leader, while also dealing with his crumbling marriage and family life, the Mental Organism Designed Only for Killing is set to confront his greatest challenge yet: a midlife crisis!
Are you excited for M.O.D.O.K.? Do you wish Tigra and Dazzler, Howard the Duck, and The Offenders got to see the light of day? Let us know in the comments below!