A new photo from The Matrix Resurrections shows that Neo and Trinity reunite. They both are reprising their roles in the movie. But, they're not the only ones coming back to their duties. Franchise co-creator Lana Wachowski returns as the director. She co-wrote the script with David Mitchell and Aleksander Hemon. The duo Keanu Reeves and Carrie Anne-Moss are joined by Jada Pinkett Smith and Lambert Wilson. However, we do have new actors joining the franchise. They are Yahya Abdul-Mateen II as Morpheus, Jessica Henwick, and Jonathan Groff. Priyanka Chopra Jonas, Neil Patrick Harris, and Christina Ricci will also join the franchise adding some freshness to the film!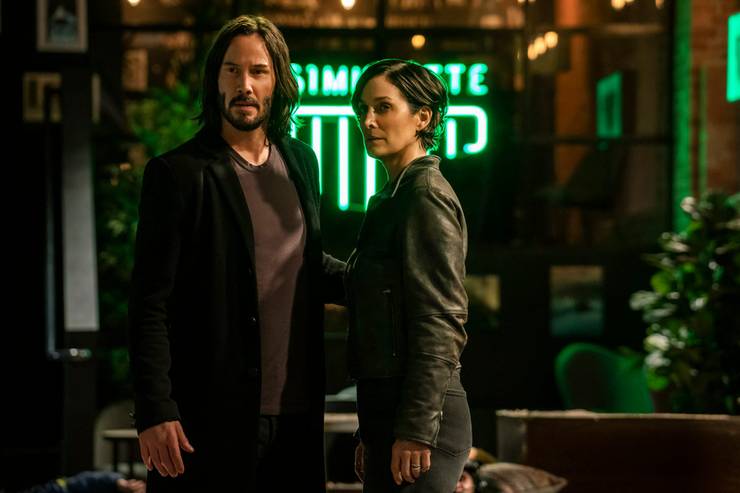 Matrix 4: New Image Shows That Neo And Trinity Reunite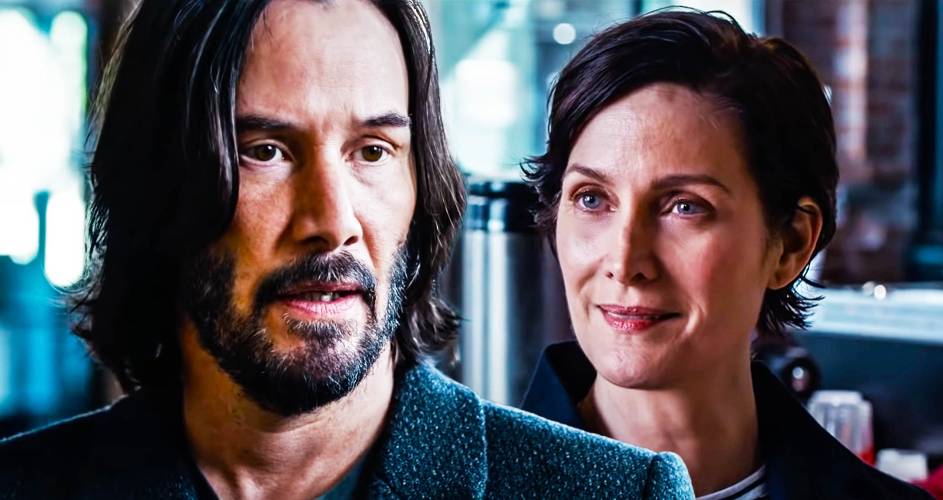 In almost a month The Matrix Resurrections will be released for us to watch on HBO Max and theatres. However, they're not stopping to create a buzz with their new image. Recently, a new image was released wherein we can see Keanu Reeves' Neo and Carrie Anne-Moss' Trinity reunite. However, from their facial expressions, they do not seem happy. Who is it? What is exactly happening? Nobody knows yet.
The plot of the movie remains mysterious. This image doesn't add up to the information at all. Rather it is confusing the audience with the duo's relationship in the movie. The first trailer saw the two being re-introduced to each other at a coffee shop in San Francisco. The first setup also shows the coffee shop to be the setup of an action sequel in which Trinity shows mindblowing powers and skills.
The Neo-Trinity relationship is quite important for the film. Moreover, Trinity died in the last film. So, this will be interesting to know how she landed in this film. The internet is full of theories of how she returned, maybe she's just a program created by the Matrix, or maybe she's the ONE instead of Neo. The Matrix 4 is about events that took place 20 years after the Matrix Revolutions. It shows Neo living a normal life in San Francisco. Further, it unfolds how he met Morpheus and Trinity in the film. What's the truth? Nobody knows yet. We'll have to wait till 22nd December 2021.