There are only two episodes of The Falcon and The Winter Soldier as of now and yet, people are already hating John Walker. People have put up memes, jokes and reaction pictures of Walker and they are hilarious. Fans have made endless number of memes on poor John and they will drive you crazy. Although fans are bombarding Wyatt Russell's character with these memes, fans have a very special love-hate relationship with his character. The interactions he has with Sam and Bucky are witty and hilarious. So, people hate him for being annoying and love him for how he changes the dynamics of the show.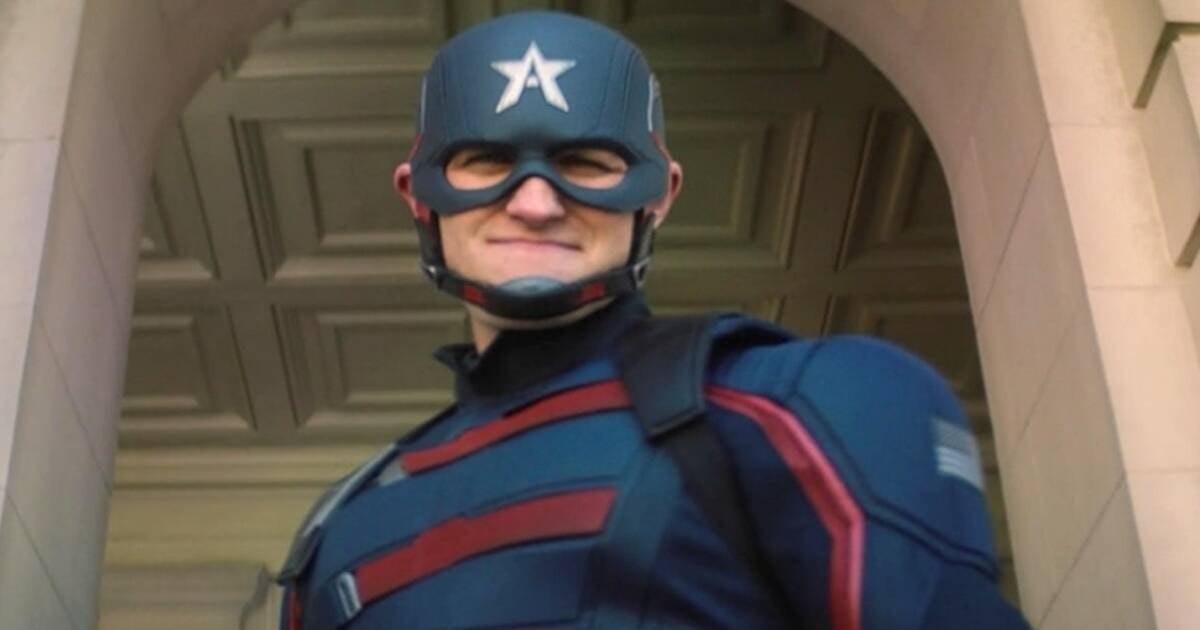 Although you might love him, but you will love these memes more. The memes below might act as spoilers so proceed with caution. Here are memes from all over the internet which will make you all fall, laughing.
1. John Walker will be taken down. And there are rough memes for targeting Bucky and his mental health
2. The audience do not like John Walker and they take every opportunity to express their dislike.
3. Although, the audience recognizes his motives, they can not come around to liking him at all.
4. The audience also assume that Steve hates him too for not taking over his responsibilities well.
john walker: "stay out of my way"
steve watching from the moon: #TheFalconAndTheWinterSoldier #FalconAndWinterSoldier pic.twitter.com/ku9YWC5JCT

— Rukhsanah (@Rukhsanah7) March 26, 2021
5. This meme will have you falling off your chair. The audience loves Bucky but they want him to kill or at least injure Walker.
Bucky getting rid of the evidence after he kills (or seriously injures) John Walker: #TheFalconAndWinterSoldier pic.twitter.com/CucwBGkmAq

— maria✨ (@mariadempseyy) March 26, 2021
6. Although John Walker is new and has been here for only 2 episodes, he is driving the audience crazy.
7. The word play in this meme is witty and hilarious. Although Steve is gone, the users show their annoyance over Walker. So, the old Captain America does not like the new Captain America.
8. Bucky is not happy because of John Walker. So, the audience uses every opportunity to blame him. However, they do so through memes and make it super hilarious.
9. Although Sam and Bucky always fight, they agree on one thing. HATING Walker. Just like the rest of us. This meme clearly proves how much they hate him.
10. In the first two episodes, John and Bucky share the screen several times. However, we can see how much Bucky hates John in each one of them. So, this meme accurately describes their conversations.
11. John Walker will have to proceed with caution. The audience is eyeing his steps, actions and words. We're all here to defend our boys, Sam and Bucky.
12. John Walker has not done anything worthy of all the hate. However, the audience doesn't even want him to breathe in the same room as Sam and Bucky.
13. We have not found a solid reason to hate Walker because it has only been 2 episodes. So, it may seem unfair. But Bucky knows that he is wrong, so…
14. Twitter and Tumblr are not the only sites expressing hate for the character. People are making hilarious hate videos  using TikTok too.
15. Most of the memes on John Walker compare him to Steve. Everybody loved Steve and mourned his loss in the show. Hence, anyone who replaces him becomes our enemy.
16. People are digging deep to find statements like these. Chris Evans made a tweet some days ago, and people are using that as a reference for their memes. Therefore, calling John on screen as an act of aggression.
17. This is one of the funniest memes of them all. Chris Evans is asking Sam and Bucky about John Walker. The meme template in itself is hilarious and will force you to laugh.
18. People hate John Walker, but now they want him dead? In a picture which looks like the funeral of Steve, the eulogy seems to be outrageously funny. The man reading the eulogy says that he would rather have Walker dead.
19. Although Walker seems to be trying, Bucky just won't let him in. This doesn't bother the fans so much because they don't like Walker either. However, Bucky is indifferent towards John and so is the audience.
#TheFalconAndTheWinterSoldier //spoilers
•
•
•
•
•
•
•
john walker trying
to act familiar with bucky
bucky pic.twitter.com/zcHygO1WDv

— ellie ❀ (@reindeerrgames) March 26, 2021
20. Tumblr has become a battleground for John Walker against the rest of the world. People want to punch him, and throw him out of the show. Even though he enriches the plot, he is just not liked enough.
21. Walker drives people, and especially Bucky, crazy in the show. So, Bucky's reaction is pretty much expected and justified.
22. Although Steve is not in the show anymore, he is explicitly used in the memes. After all John is here to replace HIM. However, it is impossible for John to become Captain America in the eyes of the audience.
23. It is not a surprise that Bucky and Sam run away from John and Lemar. And why not? Although they are good for the story, they are super annoying and secretly mean. We all just know it.
24. In only 2 episodes people are endlessly trolling him. So, it is pretty evident that the audience would do anything to support Sam and Bucky.
25. Although most of the characters are dead, the audience wouldn't mind bringing them back to hurt John. Poor John! Also, Peggy Carter would have actually loved this.
26. The audience is angry about John Walker's presence, just like Bucky. And this is evident from the meme made by the fans.
27. People also think that John Walker does not belong in the show's plot. Not only this, fans are also calling him an 'impostor'. Moreover, it could be true.
28. These reaction videos are way too funny to ignore. The tweet is a reaction to John Walker speaking. And 3500 people already found it to be hilarious.
#FalconAndWinterSoldier #TFATWS spoilers
–
–
–
–
Every time John Walker opened his big mouth ????pic.twitter.com/9GlTqJN1uZ

— FATWS SPOILERS (@mysticazula) March 26, 2021
29. John Walker called Sam a wingman and this is the best reaction. They questioned his audacity because he targets our favorites, Sam and Bucky.
30. Lastly, the scene where John wants to step out, is exactly what everyone wants. The fans make fun of how irrelevant he is. Also, he recognizes it himself in this meme, which makes it funnier.
Was this Article helpful?
Thanks for your feedback!