We know Marvel has its discreet ways of keeping its movie-making process a complete skeleton in the cupboard. But who can blame them? The climatic cliff-hangers and the unexpected cameos are a crucial trademark! Hence, quite expectedly, they went to some absolute lengths to keep everything about 'Eternals' all misty to the eyes. And the cast of the movie wasn't an exception either!
THEY HAD A MAN IN A TRENCHCOAT DELIVER SCRIPTS!
In an interview with Elle magazine, Lauren Ridloff explained how her script was delivered to her doorstep by a mysterious man in a trench coat! 
"I'm not joking! — a man in a trench coat who'd come over to my house at 11 at night with new script pages, in a manila envelope," Lauren explained in disbelief.
THEY WOULD TAKE SALMA'S NOTES AWAY!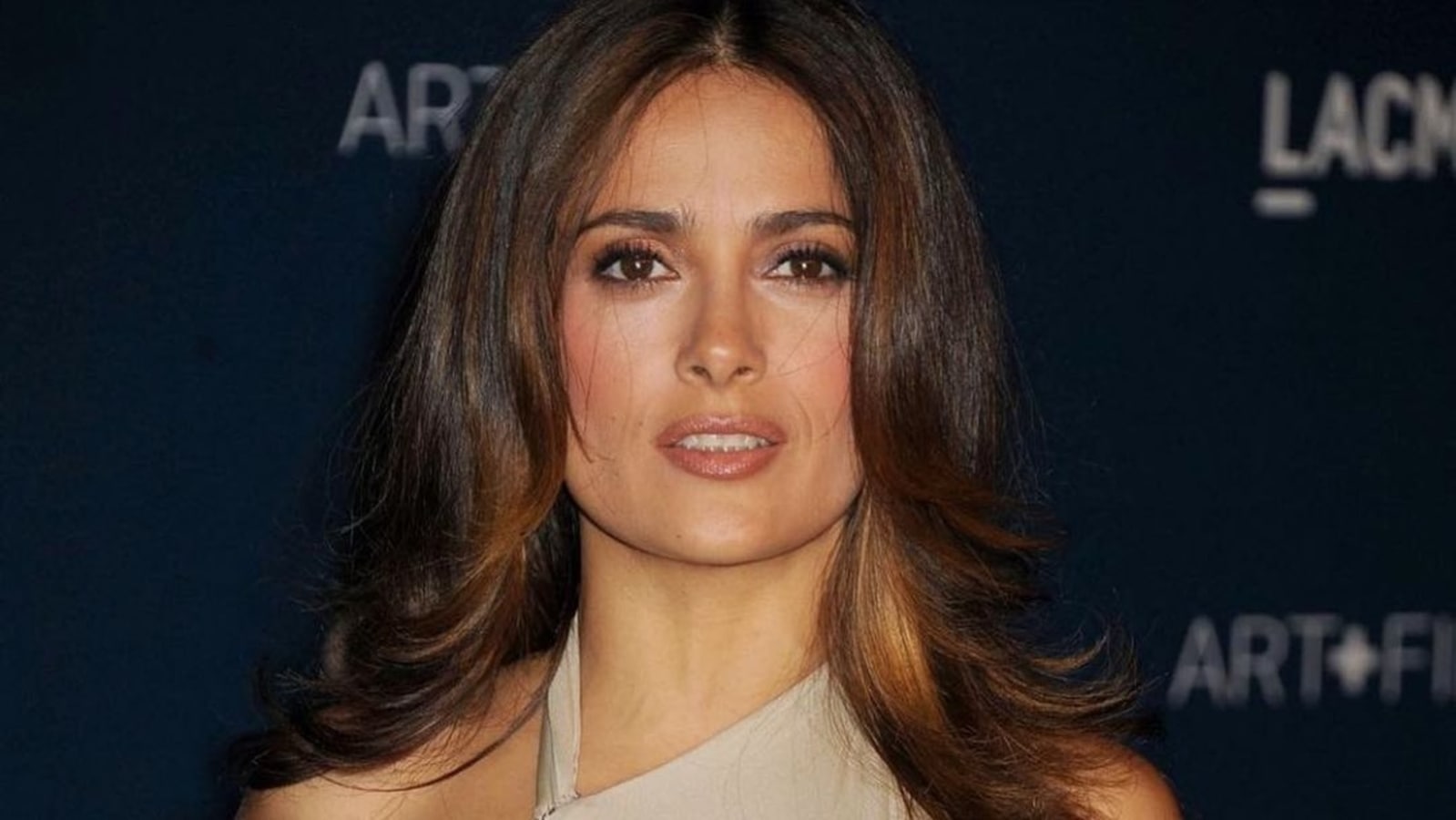 Even though Lauren took all the secrecy in good humor, Salma Hayek was not quite amused by this whole process. Salma mentioned how offended she was! The staff would take the old scripts away where she would make her notes, and it greatly disturbed her preparation! She explained to Elle: "You say, 'Oh my God, what if I go to jail?' Salma exclaimed how she couldn't mark what she wanted to, which was her whole deal! "I was quite offended!" she stated.
THEY ASKED SALMA TO BE CAREFUL AROUND COWORKERS
While Salma also struggled with the process for herself, she also had a tough time keeping her project a secret from her co-actors Ryan Reynolds and Samuel R.L. Jackson while filming for the movie "The Hitman's Wife's Bodyguard." 
Hayek explained to TheDirect how on set her two coworkers were once discussing the status of Deadpool and were in a deep conversation while she was 'dying to brag' about her role! It was later found out that Jackson had already picked on Hayek's nervousness and straight away asked her about the character she was taking up for the movie!
THEY REALLY WANTED TO KEEP HARRY STYLES CAMEO BEHIND THE CURTAINS!
One of the secrets that came to light during Eternals premiere screening at Los Angeles was none other than Harry Style's cameo in the movie! He'll be playing the part of Thanos' brother Eros and would be an anti-Thanos character. The studios went to great lengths to keep this cameo a secret, and the crowds are both excited and perplexed about Harry's role!
AFTER THE POST-CREDITS SCENE LEAK THEY URGED THE FANS TO NOT GIVE OUT SPOILERS
To our colleagues & friends in the press & fan community who will be watching #Eternals in the days ahead, please help preserve the experience of this incredible film. Please do not post spoilers and reveals that so many have worked so hard to protect pic.twitter.com/97elpmQVDY

— Asad Ayaz (@asadayaz) October 19, 2021
After the world premiere, there was a circulation of the post-credits scene going around, that had apparently gotten leaked. In retaliation to this, Disney's Studios President of Marketing, Asad Ayaz himself, put a message out to the people not to give spoilers out on the internet. He stressed how hard everybody has worked to keep the movie a secret so that the audience could experience all that it has to offer. He suggested that the people should get to know what all went into this piece of work, only once they watch the movie in the theatre themselves.
The reason why Marvel went to such great lengths seems to be for the audience's delight after all!