The '90s era was epic. It gave us the best of fashion trends, music, movies, shows, and lots of great memories. The '90s is not a date, but an emotion for many! Everything used to be so simple back then, yet valuable. People were being slowly introduced to new technologies, things, music, fashion, and of course movies. So, today we'll appreciate the best of '90s romantic movies that didn't age at all. You watch them today, it'll feel the same way. They're a classic. These movies also managed to launch many of the A-list actors we love today! So, check the list out. These movies are definitely worth a re-watch!
1. Pretty Woman (1990)
This movie started the decade with a bang. It was a lovely story about two people who came from completely different worlds. Edward Lewis (Richard Gere) decides to search for an escort while he is in Beverly Hills for business. He finds Vivian Ward (Julia Roberts) who agrees to the deal. However, as they spend time together and know each other more, they fall in love! Regular, but classic.
2. The Man In The Moon (1991)
This has got to be one of the best romantic movies that were released in 1991. The movie is about a teenage girl Dani (Reese Witherspoon) who falls in love with her cute neighbor, Court Foster (Jason London). However, the ride isn't simple as they both struggle to cope up with each other's feelings.
3. The Cutting Edge (1992)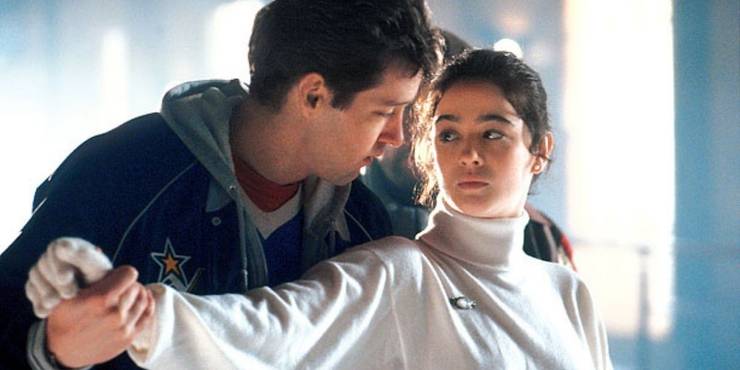 Paul Michael Glaser brought together D.B. Sweeney as Doug Dorsey and Moira Kelly as Kate Mosely. Doug is a professional hockey player for the US team while Kate is a figure skater. Both eyes are on the gold in Winter Olympics. But unfortunately, the circumstances don't let them. Later, they both are paired together, and in the process, they fall for each other.
4. Sleepless In Seattle (1993)
The storyline for this movie is quite interesting. Why? That's because the love story that we see here is basically motivated by an eight-year kid. Sam (Tom Hanks) is a widower and father. He isn't over his wife Maggie's death and moves to Seattle with his eight-year-old, Jonah to start over. However, Jonah realizes that his father isn't keeping well with the task of moving on in life. That's when he forced him to speak out his heart on a live-radio show where Meg Ryan (Annie Reed) hears him and wants to see him despite being engaged. Slowly, they fall in love.
5. Forrest Gump (1994)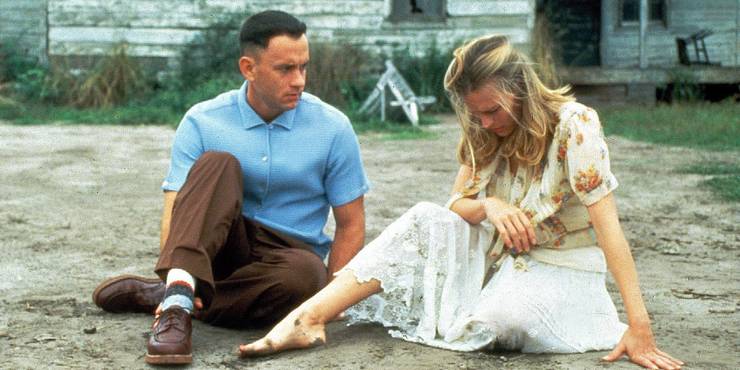 Many people argue that it's more of a drama, but they don't realize it has an underlying romantic story. Also, this is again a Tom Hank starrer. He plays the titular character, Forrest Gump who has a low IQ. He recounts the years of his life when he was in the middle of some historical events. However, now all he wants is his childhood love, Jenny Curran (Robin Wright).
6. Before Sunrise (1995)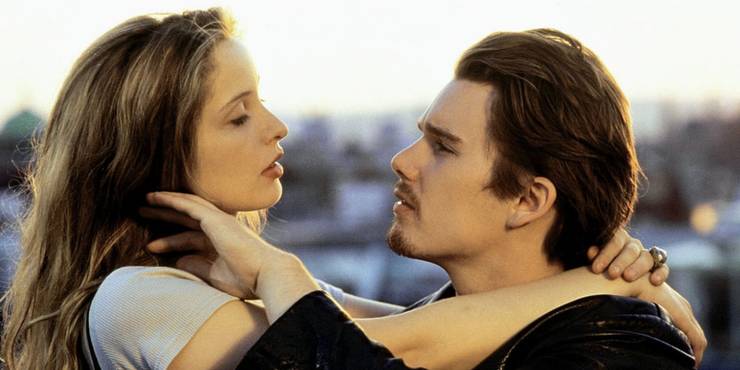 This movie perfectly portrays how time doesn't really matter to know someone and connect to them. The movie is about Jesse (Ethan Hawke), who is a tourist in France and meets a local girl named Céline (Julie Delpy). He loves her company so much that he asks her to stay with him the whole day until he catches his flight back. Eventually, they connect on such a deep level that they fall for each other.