Beverly Hills Cop fans, assemble! Yes, the movie franchise is old, dating back to 1984, but trust me, they are anything but disappointing, especially since it's Eddie Murphy. Along with a lot of movies, Netflix is moving forward with, in California, Beverly Hills Cop 4 is one of them. The first movie from the series came in 1984 with Eddie Murphy as Axel Foley. The movie really gave a boost to Murphy's movie stardom. It served as a perfect combination for Murphy as well as the audience, and it very well gave a chance for Murphy to shine using his comedic skills.
Beverly Hills Cop 4: Coming Soon
After the first installment turned out to be a huge box office success, earning $316 million, the series made two more movies in 1987 and 1994. But since the movies were so loved, Hollywood has decided to treat us with its fourth installment on Netflix. Recently, California's Film and TV tax credit revealed that 23 movies are in the making, out of which 10 are studio movies and 13 Indie movies. Which also revealed their plans of bringing Jerry Bruckheimer's Beverly Hills Cop 4. 
California Film Commission Executive Director, Colleen Bell, expressed his views about the upcoming films saying, "We look forward to welcoming this diverse blend of films and filmmakers to the tax credit program." The 23 movies are expected to generate a good revenue of about $678 million in qualified spending. 
Team of Beverly Hills Cop 4
The movie will begin production very soon and is the result of a one-time licensing between Netflix and Paramount. It is expected to generate $78 million of qualified spending in California. Additionally, the projects would employ around 40,621 background actors, 4,088 crew, and 873 casts, informed the CFC. 
As of now, we know for sure that Eddie Murphy is going to be back as Detective Axel Foley. And he is also going to be one of the producers, along with Jerry Bruckheimer. In addition, the film is going to have Adil El Arbi and Bilall Fallah as co-directors. And given their history with the rebooting with Bad Boys, it's safe to say that this project is going to be a blast.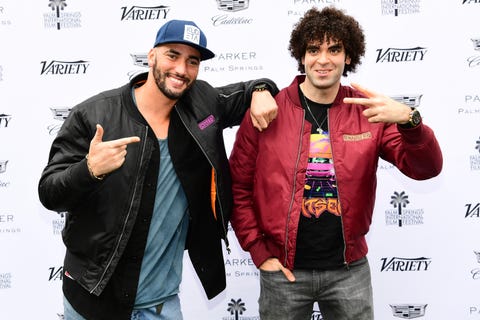 The movies surround the infamous Detective Axel Foley, who is a police officer working in Detroit. He moves to California in order to investigate the murder of his friend. The three movies were absolutely fun to watch, and we hope that the fourth one will be even better. And so do the directors. While talking to Digital Spy, Arbi said, 
"We're still involved in that project, and there's a screenwriter now on it that's going to try to write a first draft, or a first treatment, at least with the story. So we're going to see what the first version will be. But we're very excited and hope that we can work with another icon like Eddie Murphy. That'd be great."
Source: The Hollywood Reporter
Watch the latest trailer: