A new fan art shows Daredevil and Moon Knight team up in the MCU. Things are speeding up for Marvel's Phase 4 as we just got a sneak peek at some upcoming projects. Some of them are She-Hulk, Ms. Marvel, and of course, the most anticipated of them all, Moon Knight. The series is set to stream somewhere in 2022 and the six-episode series will be a part of the MCU. Moreover, the series will see Oscar Isaac star as the white-capped vigilante. Apart from the lead, we will also see Emily Van Camp reprise her role as Sharon Carter and Ethan Hawke in a mysterious role. Now, new fan art has imagined an MCU team-up of Daredevil and Moon Knight. It's awesome, check it out below!
Fan Art Shows MCU Team-Up Of Daredevil & Moon Knight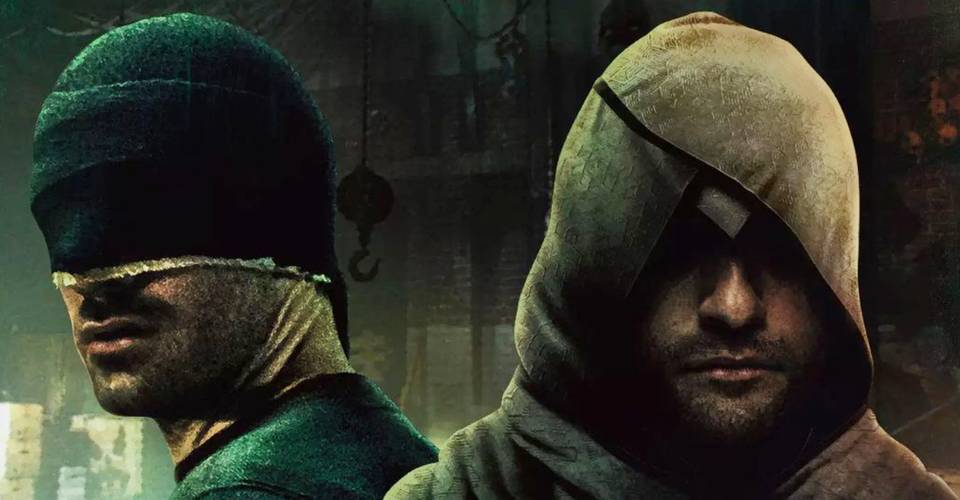 On Disney+ Day, Daredevil was one of the superheroes that were not taken into consideration and that has left fans disappointed. Nonetheless, Charlie Cox has established himself as a fan-favourite when it comes to playing Daredevil. There have been a lot of rumours indicating Matt Murdock's welcoming to the MCU but nothing has been confirmed yet. Speaking of the excitement that the fans have for Cox's Daredevil, artist Spdrmnkyxxiii decided to do the impossible. He teamed up with Daredevil and Moon Knight to imagine their MCU team-up.
Click here to view the original post
One of the reasons why fans love Daredevil is because it's no filter for violence. However, the recent Moon Knight glimpse only proves that the show can give the Netflix blockbuster a run for its money. That is the reason why this fan art is crucial because it puts two high-rated vigilantes together. This is the dream team you didn't know you needed until you got it. Moreover, the star power here is literally too much with Charlie Cox as Daredevil and Oscar Isaac as Moon Knight.
For Daredevil, all the MCU fans want Cox to remain as the one. He is currently rumoured to be in the upcoming Spider-Man: No Way Home and the Disney+ series She-Hulk. Whereas Oscar Isaac is making his MCU debut and fans have already praised Marvel for the impeccable casting. What do you think about this fan art? Let us know in the comments below!
Source: Spdrmnkyxxiii