2022 is seeing no shortage of video game adaptations. For the big movie projects of the year, Sony Pictures will soon release their PlayStation/Naughty Dog adaptation of Tom Holland's Uncharted, Paramount Pictures' Sonic the Hedgehog sequel will spin dash it's way on the big screen this April, and Universal Pictures/Illumination are brining the animated world of Nintendo's Super Mario Bros. to theaters everywhere around the holiday season.
Elsewhere on the TV side, Netflix has a slew of video game adaptations coming to the streaming platform in the near future such as a second season of Arcane, a Castlevania sequel series set around the son of Trevor Belmont and Sypha Belnades, an animated series based on the popular indie game The Cuphead Show, and a Tomb Raider anime. HBO is working tirelessly at bringing the world of PlayStation/Naughty Dog's The Last of Us starring Pedro Pascal (The Mandalorian) and Bella Ramsay (Game of Thrones). Lastly, Paramount+ is hyping up the highly anticipated live action Halo TV show.
Originally set to debut on Showtime, the series has gone through development hell way back in 2015. Fast forward to now and promotion is gearing up to begin. After a first look tease was shown during the 2021 Video Game Awards, a brand new full trailer has finally arrived! You can watch the video right down below!
Halo the Series Trailer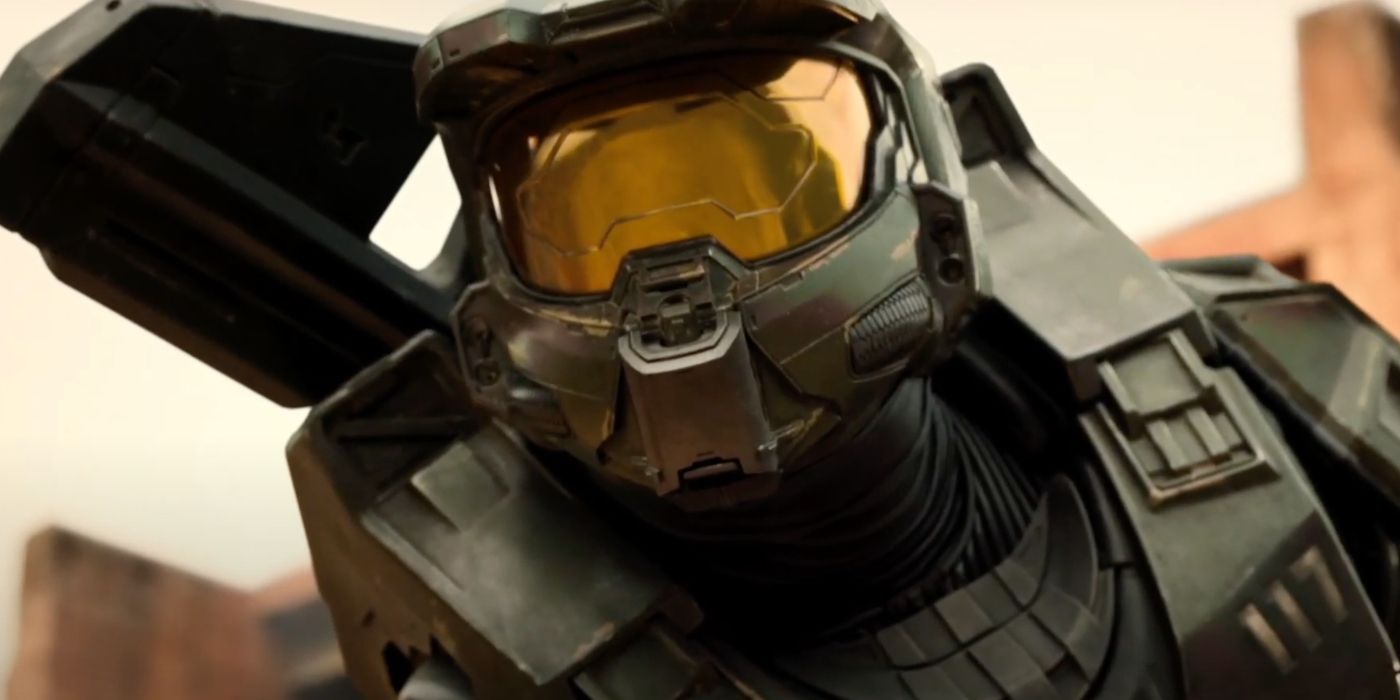 Watch the video here:
Halo the Series Premise
Much like the popular Xbox series:
Halo is set to follow "an epic 26th-century conflict between humanity and an alien threat known as the Covenant. Halo will weave deeply drawn personal stories with action, adventure and a richly imagined vision of the future."
Halo the Series created by Kyle Killen and Steven Kane. The series Pablo Schreiber (American Gods) as the Master Chief, Spartan-117; Natascha McElhone (Californication) as Dr. Halsey, the brilliant, conflicted and inscrutable creator of the Spartan super soldiers; and Jen Taylor ("Halo" game series, RWBY) as Cortana, the most advanced AI in human history, and potentially the key to the survival of the human race. Additional stars include Bokeem Woodbine (Fargo), Shabana Azmi (Fire), Natasha Culzac (The Witcher), Olive Gray (Half Moon Investigations), Yerin Ha (Reef Break), Bentley Kalu (Avengers: Age of Ultron), Kate Kennedy (Catastrophe), Charlie Murphy (Peaky Blinders) and Danny Sapani (Penny Dreadful).
Halo premieres on Paramount+ March 24th. Tell us in the comments below if you're excited to watch.
Follow us for more entertainment coverage on Facebook, Twitter, Instagram, and YouTube.