We've almost reached the end of 2021, but this year has made up for lost time within the Marvel Cinematic Universe. With Marvel Studios' Eternals now playing in theaters and Hawkeye premiering on Disney+ next week, fans are more than ready for the next entry in the MCU Spider-Man series, Spider-Man: No Way Home! Anticipation is all the way through the freaking roof and expectations have never been this high. The Jon Watts-directed threequel has a lot riding on its shoulders from reported casting appearances; like Tobey Macguire and Andrew Garfield; to building up what'll happen in Doctor Strange in the Multiverse of Madness.
The teaser trailer instantly broke the internet the moment it arrived. Within the first 24 hours, the trailer gained 355.5 million views. Now, Sony and Marvel Studios have released the latest trailer showcasing a bit more of the plot and a whole lot more! You can watch the trailer right down below!
Spider-Man: No Way Home Trailer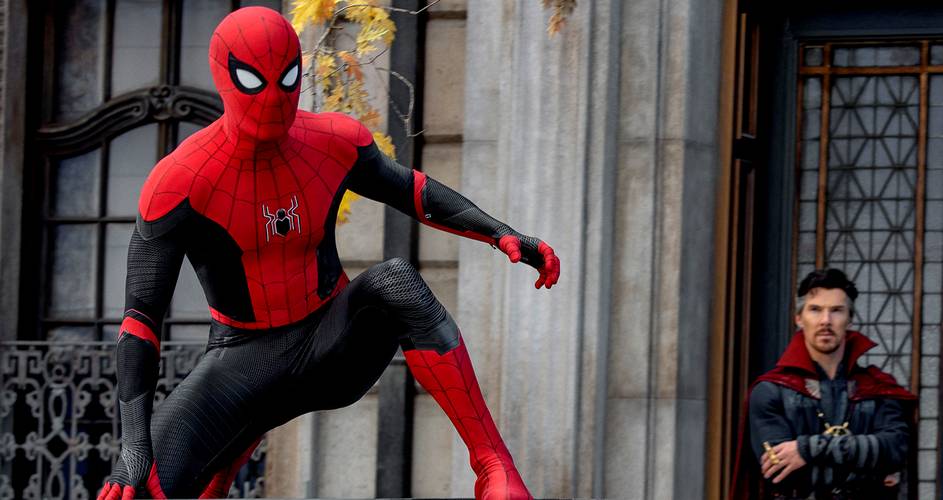 Watch the trailer right down here:
The official Spider-Man: No Way Home synopsis:
"After Peter Parker's identity as Spider-Man was exposed by Mysterio at the end of Spider-Man: Far From Home (2019), Parker's life and reputation are turned upside down. He asks Dr. Stephen Strange to help restore his secret identity with magic, but this has dangerous repercussions."
Spider-Man: No Way Home stars Tom Holland, Benedict Cumberbatch, Zendaya, Marisa Tomei, Jon Favreau, Jacob Batlon, Tony Revolori, J.K. Simmons, J.B. Smoove, Benedict Wong, Alfred Molina, and Jaime Foxx.
Spider-Man: No Way Home lands in theaters on December 17th! Tell us in the comments below if you're hyped for the movie? Which version of Spider-Man is your all-time favorite?
Follow us for more entertainment coverage on Facebook, Twitter, Instagram, and Letterboxd.